A Lebanese couple who concluded a civil marriage in Lebanon in 2019 has shared new details about the legal obstacle facing them.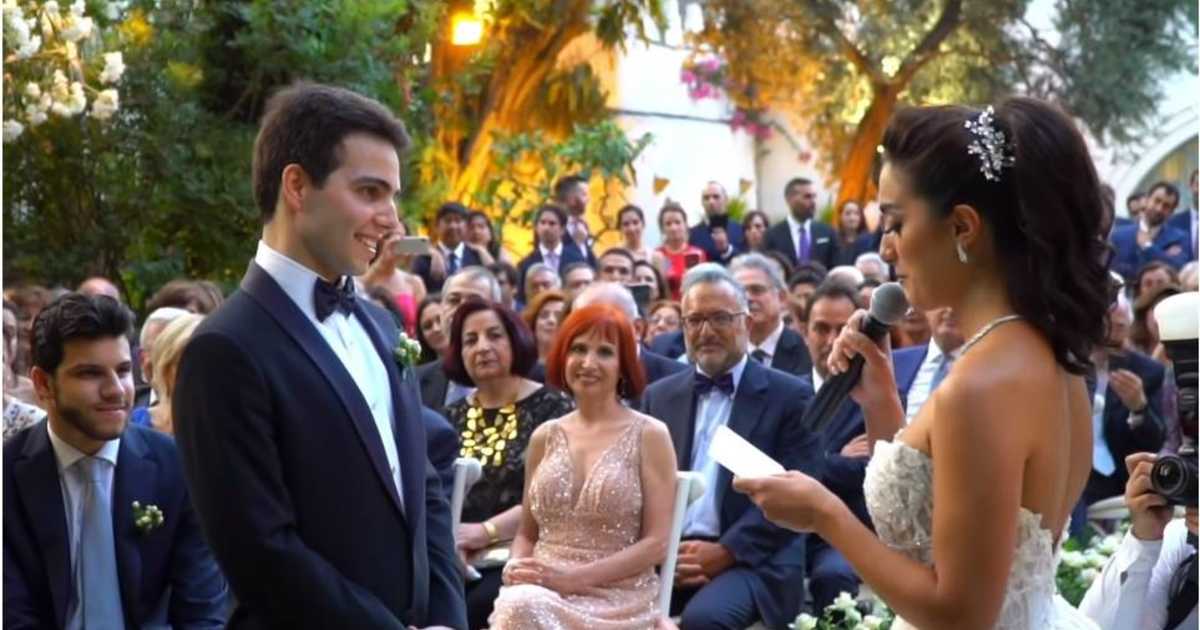 Lawyers Marie-Joe Abi Nassif and Abdallah Salam held a press conference on Thursday, during which they revealed an important development about their 2-year-long attempt to secure a family document from the Directorate-General of Civil Status (DGCS).
They revealed that the Justice Ministry had recently affirmed in an official letter that "it is possible to administer civil marriages in Lebanon and to duly register them in the personal status registries."
The letter cited two decisions issued by the High Council of Judges in February 2013 and April 2013, establishing the legality of civil marriages concluded in Lebanon between two citizens who remove the references to their sects in their personal identification documents.
It also stressed the following in regards to the aforementioned decision:
"It contained answers to all questions that result from this issue."
"It was rendered in a clear manner that is not open to any ambiguity or interpretation."
"Based on it, a number of civil marriages were registered in personal status registries in cases similar to this one."
What Was the Problem?
The challenge that Salam and Abi Nassif have been facing started after they concluded their civil marriage on June 15th, 2019, and officially registered it at the Interior Ministry on June 18th of the same year.
Despite basing their move on the 2013 decisions, the couple was denied acquiring their family ID document.
According to them, DGCS Director-General Elias Khoury had claimed in a letter that the sole basis for withholding the document was that he had been "awaiting the response of the Ministry of Justice" to certain questions that the Interior Ministry had allegedly sent the Justice Ministry more than five years prior.
"The Interior Ministry's pretext is untenable because a mere letter consisting of 'questions' does not have the legal effect of absolving its author of any obligations or of suspending the fundamental rights of citizens – and certainly not for a period exceeding five years," they said.
Nonetheless, the Justice Ministry has now addressed these concerns in the official letter.
What Now?
"Without even a pretext left to arbitrarily withhold our family ID card, the Interior Ministry must cease its illegal obstruction without any further delay," the couple declared at the end of their press conference.
"If it persists in breaking the law and violating fundamental rights, we reserve the right to take legal action, both before domestic courts and international bodies," they stated.
Apart from all of the above, Abi Nassif and Salam noted that by withholding their family ID document, the Interior Ministry is "contravening article 21 of law R.L. 60 which requires that the registration of marriages must be completed within '24 hours from when they are received,' clear legal decisions, and administrative precedents in applying the law."