Alex Nain Saab Moran, a Colombian businessman of Lebanese descent, will now be extradited to the US to face prosecution for alleged money laundering offenses related to a bribery scheme, sanctioned by the President of Venezuela Nicolas Maduro's government.
According to the Organised Crime and Corruption Reporting Project (OCCRP), Saab, who has often been described as President Maduro's frontman, and his associate Alvaro Pulido Vargas were granted a government contract to construct low-income housing units.
Saab and Vargas took advantage of the contract that allowed them access to the government-controlled exchange rate and obtained low-priced US dollars by reportedly submitting fake import documents for goods they never imported.
According to the indictment, Saab and Vargas then went on to bribe government officials to approve the forged documents.
The pair are said to have planned an elaborate scheme where they were able to transfer approximately $350 million out of Venezuela, through American banks, to their overseas accounts.
However, Saab's lawyers have indicated they will appeal the extradition ruling in Cape Verde's Supreme Court of Justice.
The Venezuelan government condemned the ruling via its Foreign Affairs Ministry in a statement, accusing the Trump administration of scheming against the Venezuelan people.
"There is no doubt that the detention of Special Envoy Alex Saab is part of the obsessive siege campaign, orchestrated by the agonizing outgoing government of the United States against Venezuela, with the aim to inflict more suffering on the Venezuelan people and to destabilize its institutions and internal order," the statement said.
However, the Venezuelan people, who have been enduring crises after crises for years, including scarcity, hunger, oppression, and massive government neglect, have a different opinion about it. They blame their government for their sufferings and have been protesting for years.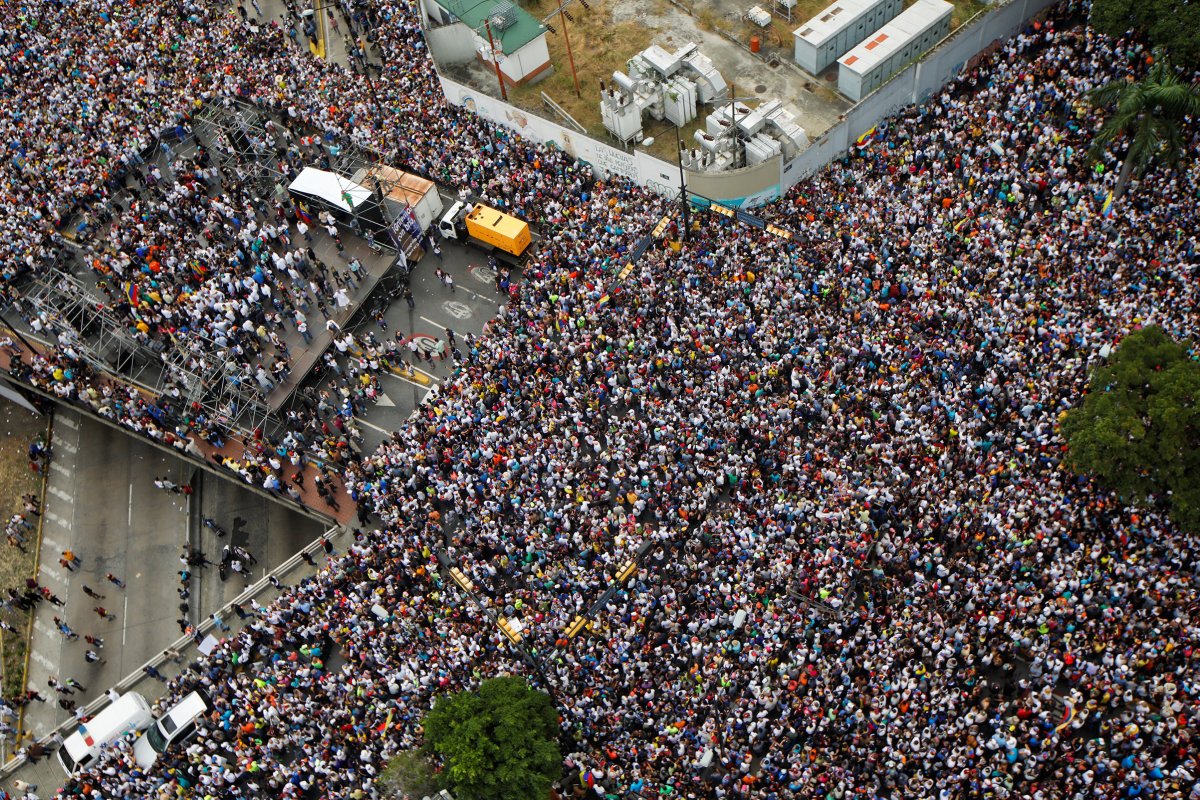 Last june, the 48-year-old business man was detained on an Interpol red notice when his private jet touched down on the West African archipelago to refuel.
Saab was allegedly on a trip to secure Iranian food and medical supplies for Venezuela.
However, global security experts, including the Secure Free Society (SFS), say otherwise.
They note that Saab was traveling to Iran to secure a deal to purchase oil from the Islamic Republic in exchange for Venezuelan gold, in an effort to find a way around US sanctions.
"His arrest was made after years of investigations on behalf of the U.S. and Colombia to uncover a myriad of shell companies that Saab, his business partner, Alvaro Pulido Vargas, and family members set up," stated Joseph Humire, Executive Director of SFS, who is also specialized in analyzing trans-regional threats in the Western Hemisphere.
In June 2018, Alex Saab profited off the regime's corruption and his close connections with many of the officials leading the state-run mining conglomerate in Venezuela and secured gold from miners at an inflated market rate.
According to an SFS's report, with the gold-for-food scheme set up in action by Saab, he initiated a humanitarian corridor to Venezuela based out of a trade-based money laundering network to embezzle millions from starving Venezuelans.
"Saab's sophisticated setup of shell companies operating under the guise of humanitarian help exposed Maduro regime's state support that was necessary to pull off the elaborate scheme," Joseph Humire wrote.
Admiral Craig Faller, head of the US Department of Defence's Southern Command, issued in May of last year, "We have seen an uptick in Iranian state-sponsored activity and liaison with Venezuela that has included [IRGC] Quds Force."  
Saab, with the help of Venezuelan Oil Minister Tareck El Aissami who is also of Lebanese descent, reportedly negotiated as well a deal to purchase Iranian oil in exchange for gold.
The first Iranian tankers arrived on Venezuelan territory in May and were greeted by Saab Maduro himself upon arrival.
Iran has years of experience in setting up similar sanctions-busting schemes. However, Humire notes that at the heart of the Maduro regime schemes with Iran is Alex Saab.
A few days ago, on January 5th, various reports indicated that Alex Saab was extradited from Cabo Verde on board a jet of the US Department of Justice, assumed heading to Washington.