The Arabian fashion magazine, Vogue Arabia, featured the Lebanese comedian and singer, Bassem Feghali, in its September issue, wearing Balenciaga's Fall 2022 collection combined with his "very own fashion extravaganza."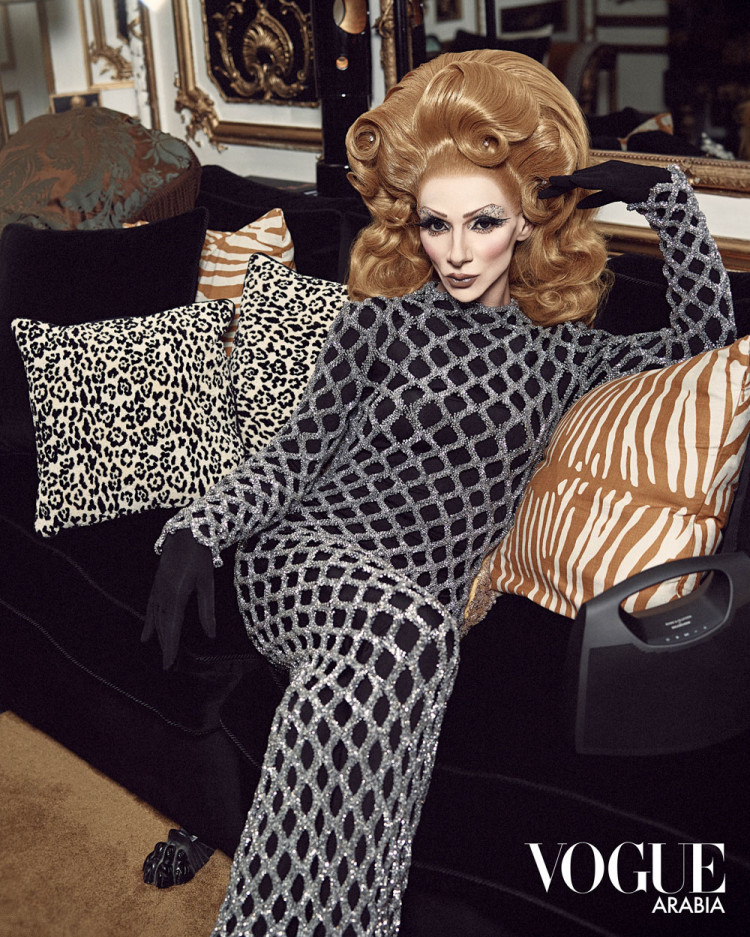 For September, Vogue Arabia invited the Lebanese comedian to personify the drama in the life of Balenciaga's current creative director, Demna Gvasalia.
The photoshoot was done by Sandra Chidiac in Paris. It reflects the magazine's "love of the unexpected" and Balenciaga's creativity as seen in Feghali wardrobes, wearing a green satin dress, a pink ballgown, and other extravagant creations.
The multi-talented Bassem Feghali graduated in 1996 from the Lebanese talent show Studio el Fan, one of the region's first star-makers.
Since then, he has performed in several shows, festivals, and television programs, embodying in his acts popular songs, while wearing the most elaborate costumes and cosmetics.
In his shows, he usually imitates female singers, using comedy and singing in a high-pitch voice.
The singer paid homage to many icons such as Sabah, Fairouz, Celine Dion, and Marilyn Monroe, and was awarded an Emi Gala in Dubai, in 2021.