Forbes Middle East has featured this year's top regional executives of the world's biggest companies in its "Global Meets Local 2022" list.
For the 10th year, Forbes Middle East released its annual Global Meets Local ranking, recognizing 51 executives from 50 companies based on their impact on the region's market, achievements and performance in the last year, the size of the business, the number of years of industry experience, and more.
Showcasing people from 27 countries and 18 sectors, the list highlighted the people influencing the growth of international companies in the MENA region by creating thousands of jobs and bringing technological advancements.
Here are the four Lebanese executives who made it on Forbes Middle East's "Global Meets Local 2022" list:
Nabil Habayeb
Lebanese-American Nabil Habayeb first started his career with General Electric (GE) 40 years ago as a field engineer in Iraq.
In June 2020, he assumed his role of leading GE across international markets except for North America and Europe. In September 2022, the company signed an MoU with QatarEnergy to develop a carbon capture roadmap for Qatar's energy sector.
Habayeb also serves as a member of the Arab Gulf States Institute in Washington and the Arab Forum for Environment and Development.
Samer Abu-Ltaif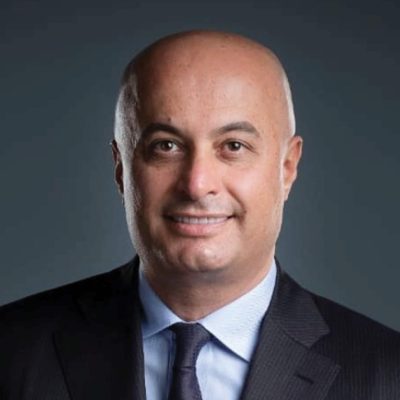 Samer Abu-Ltaif first joined Microsoft in 2004. In 2017, he became its President for the Middle East and Africa region.
In 2021, he was promoted to his current leading Microsoft MEA-based team, covering over 60 offices and workspaces in 79 countries on 3 continents.
Before joining Microsoft, Abu- Ltaif was the regional general manager for the Financial Solutions Group at NCR.
Leila Serhan
Leila Serhan is the founder and president of the Women in IT Association in Lebanon.
In 2021, she joined Visa along with Emirati Saeeda Jaffar. In 2022, the company launched its initiative "She's Next," granting 19 women entrepreneurs $190,000 and one year of mentorship.
Yasser Abdul Malak
In 2022, Nestlé appointed Yasser Abdul Malak as Chairman and CEO of MENA, which employs more than 15,000 people across 19 countries.
Abdul Malak previously served as CEO for Nestlé's North East Africa region and was the Dairy Category Head for Europe and MENA in Switzerland. Before his current role, he was the CEO of Nestlé Türkiye.