Like their great ancestors the Phoenicians, the 'masters of trade', Lebanese have embarked on journeys traveling the earth far and wide for the sake of business.
Some found a home along the west coast of the magnificent continent of Africa, a land quite different from their own in many ways. Nonetheless, they managed to prosper in whichever direction the wind blew them.
Their names have soared to fame for their remarkable wealth-generating success, becoming known as dynasties in the African continent.
According to The Africa Report, they are known as the 30 Lebanese dynasties in Africa, and here they are:
#1 Abi Jaoudi – Liberia
Founded by Elie Abou Jaoude, the family business extends into multiple ones across Liberia, from the famous Abi Jaoudi Supermarkets to casinos, hotels (Ria Hotels & Resorts), restaurants, exclusive brands' importation, distribution, and manufacturing, as well as wholesale, retail, warehousing, and food services.
Abou Jaoude was born in Antelias into a poor family. In 1948, aged 15, he emigrated to Africa and eventually established with his cousins, in 1953, the Abi Jaoudi and Azar Trading Corporation (AJA Group).
By 1968, his company was the exclusive importer and distributor of premium brands in Liberia, leading to the opening of the Abi Jaoudi Supermarkets in 1970.
From there, the empire extended to multiple successful businesses, with his sons appointed managing directors.
Worth mentioning that Elie Abou Jaoude returned to Lebanon in 1982 and built the iconic Saint Elie Center in his city of birth, Antelias, and invested in various real-estate developments.

He passed away in 2015 but his dynasty continues to bloom. Among the many featured articles about the family, FrontPage Africa headlined one of its publications in 2017: Who's Running Liberia? Ask George Abi Jaoudi. He was reportedly close to Africa's first female president Ellen Johnson Sirleaf, who is believed to be of Lebanese descent.
#2 Achcar – Mali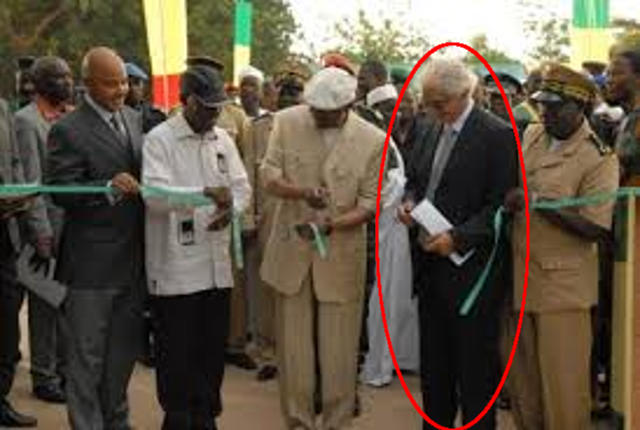 One of the most notable businessmen in Mali is Gerard Achcar, inheritor and owner of Achcar Mali Industries (AMI) founded by his father and which he massively developed. Gerard Achcar imposed himself in the agri-food sector, turning AMI into one of the colossal leaders in the country's food industry.
Achcar Group also owns the Grands Moulins du Mali, a flour mill and pasta factory in Niger and his said dynasty extends to various trades and productions, including sugar, electric batteries, wheat, mineral water, and oil.
Achcar is also in the financial sector. According to documents revealed by the Panama media and Le Monde, in 2016, "the Lebanese-Malian tycoon is a shareholder and principal beneficiary of the company Grieta Consulting SA" created in 2014 and with business links to European countries and Panama.
#3 Beydoun / Yeshi Group – Côte d'Ivoire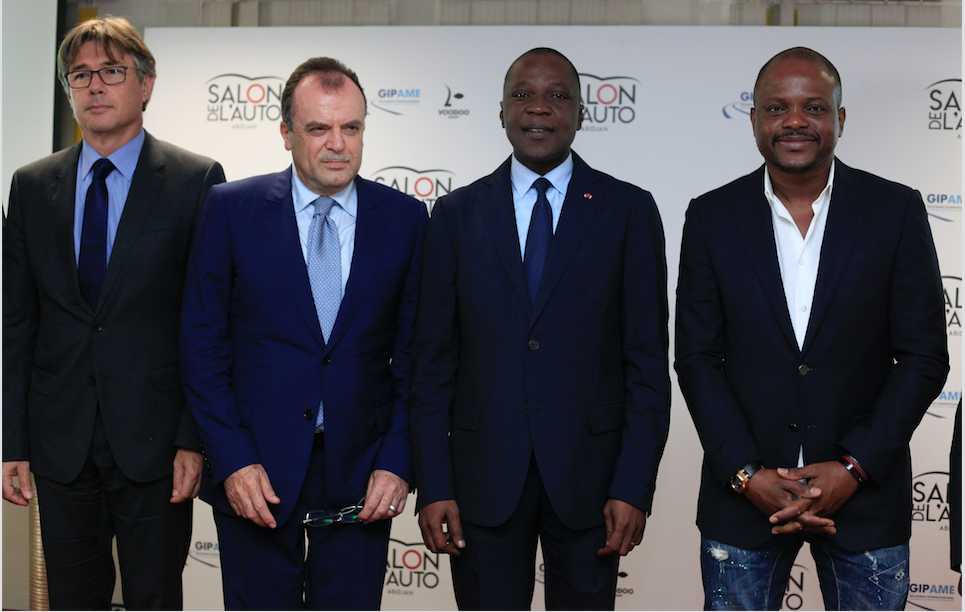 Abdul Hussein Beydoun is a Lebanese entrepreneur who started with humble jobs at the age of 16 in his beginnings in Abidjan in 1977. He now owns and runs the Yeshi group that acquired the Bernabé company that deals with building materials and DYI, from the French group Descours & Cabaud.
Eventually the Beydoun family reached a turnover of €71.7m in 2017. His work is present in eight countries and he is currently investing in a 45,000 m2 shopping center in Abidjan.
#4 Chagoury – Nigeria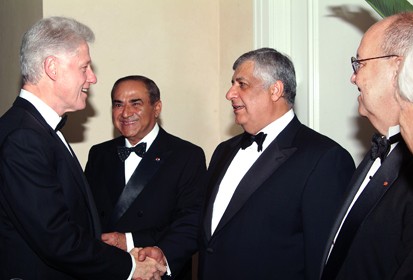 The billionaire brothers Gilbert and Roland Chagoury own an industrial conglomerate in Nigeria. Their multiple businesses include construction, real estate, hotels, milling, insurance, telecoms, flour mills, water bottling and purification, glass manufacturing, IT, catering, and international financing. Their net worth in 2018 was $1.0 billion.
Gilbert Chagoury is also known for his philanthropic generosity in financing the building of hospitals and schools and donating to arts. According to The Africa Report, "a gallery at the Louvre Museum, of which he is a generous donor, bears his name and that of Rose-Marie, his wife."
#5 Darwish – Nigeria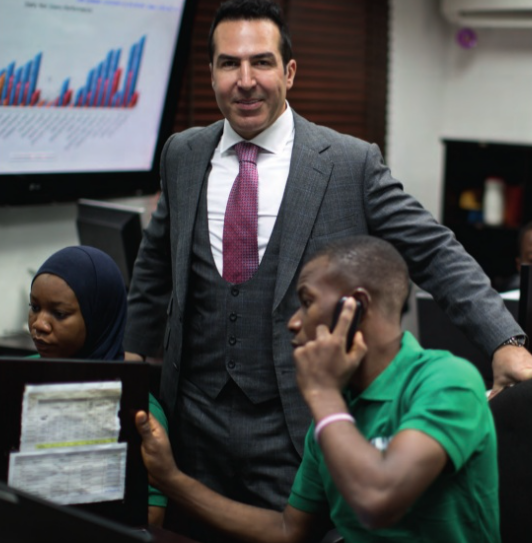 Issam Darwish and William Saad are the founders of the IHS group in Nigeria- one of the largest telecommunications infrastructure providers in Africa. Darwish also founded other smaller businesses, including Dar Properties, Dar Telecom, and Vorex in the US and the middle east. His net worth is estimated at around $200 million.
#6 El Sahely – Cameroon
Maarouf El Sahely, hailing from the South of Lebanon, has a huge leading share in the beverage industry in Zambia, Central African Republic, Congo-Brazza, and Angola, but mainly in Cameroon. The Sahely's businesses range from transport services (Solet) to wood (Sefca) and water.
#7 Ezzeddine – Côte d'Ivoire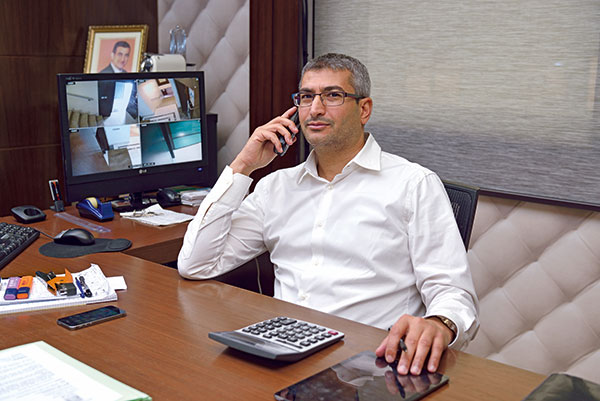 Former CEO Ibrahim Ezzeddine (deceased), and current CEO Zoheir Ezzeddine are founders of the Golden Square Group or Carré d'Or in Côte d'Ivoire.
The brothers' company is based on importing and exporting goods, food processing, mills, real estate, mineral water, and so on. The family expanded into buying the only pasta factory in the country.
#8 Fadoul – Burkina Faso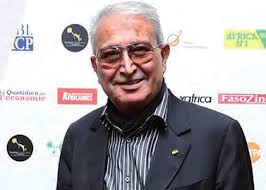 Michel Zouhair Fadoul created the group Fadoul Group Africa, a group that encompasses several businesses. including construction, electricity, automobile, materials, bookstore, high tech, equipment, and industry. The group have shares in up to ten countries, including Togo and Ghana.
#9 Fakhoury – Côte d'Ivoire
Clyde Fakhoury, son of famous Lebanese/Ivorian Architect Pierre Fakhoury, runs several businesses inherited from his father under PFO Africa, including water, environment, waste management, and urban development.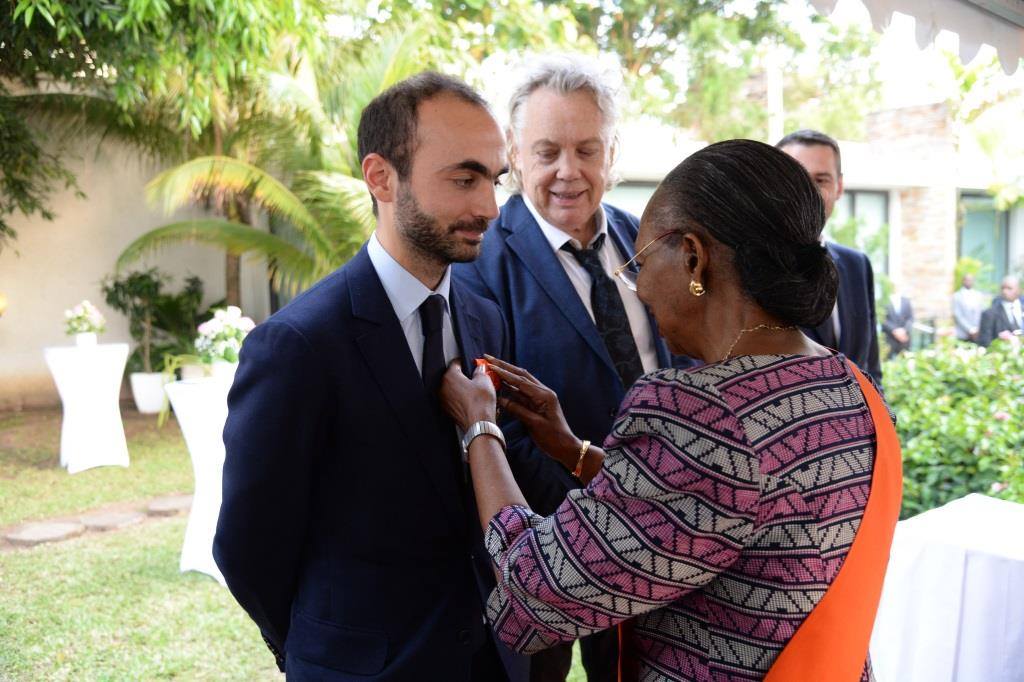 Their projects are not exclusive to Côte d'Ivoire but have also extended to Gabon, Senegal, Burkina Faso, and Guinea. Clyde's wife, Cecile, runs an art gallery in Abidjan and promotes African art.
#10 Fakhry – Côte d'Ivoire
Karim Fakhry is a mass distributor in Côte d'Ivoire, with 159 stores under 17 brands of distribution. He co-owns the mass retail sector Prosuma with Abou Kassam. The company achieved a turnover of €350m in 2016.
#11 Fares – Senegal
Ranked among the richest people in Senegal are the Fares brothers: Mohamed, Muhyedine, and Hassan. They own several groups or businesses, including:
Batimat and Batiplus, which are construction and material companies,
Siagro, which specializes in food processing,
Kirene, which focuses on liquids including water, milk, and fruit juices.
#12 Ghandour – Côte d'Ivoire
Son-in-law of Ghandour Ghandour, Mahmoud El Ghandour leads a huge perfumery initially in Côte d'Ivoire called Nouvelle Parfumerie Gandour (NPG). The cosmetics company also sells products in Europe and the United States.
#13 Hage – Burkina Faso
HAGE group in Burkina Faso is led by the Hage brothers Joseph and George. The company specializes in industrial, electrical, and construction materials. The family owns Sototôles in Togo, known for galvanizing products and have shares in Liberia too.
#14 Hejeij – Gabon
The Hejeij family owns one of the biggest construction companies of Gabon, called Socofi BTP. It is led by brothers Ali and Kassem Hejeij, who also founded the MEA Bank in Lebanon in 1991. Kassem Hejeij was sanctioned by the US Department of Treasury in 2015 for allegedly "arranging financial service access for Hezbollah."
#15 Houdrouge – Senegal
Adnan Hodroge owns a huge sports distribution store in Senegal. In 1972, he equipped the entire Senegalese Olympic team after contacting Adidas. He now owns Mercure International, which has expanded up to 150 stores.
#16 Hyjazi – Côte d'Ivoire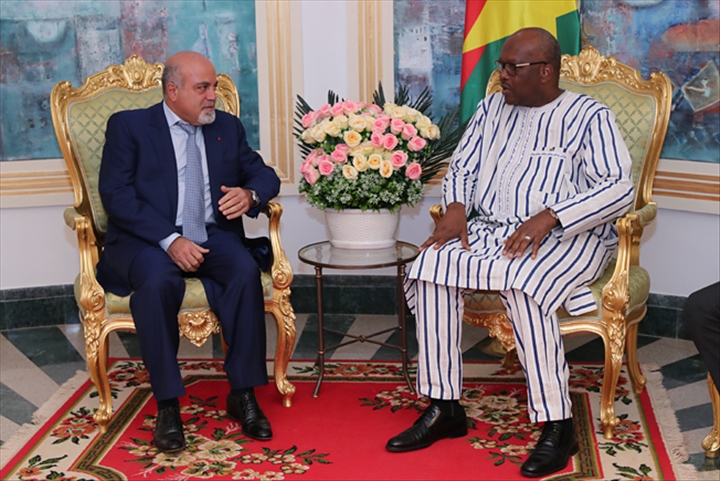 Hassan and Samih Hyjazi own Prima Centers – a mass distribution group in West Africa. The group operates in 15 countries and works in industry, real estate development and catering.
#17 Issaoui – DR Congo
Ibrahim Ahmad Issaoui, a leader figure in the Lebanese community in DR Congo, founded the group Sociemex in 1998. It encompasses today 6 large companies in construction, food processing, distribution, and automotive. His company is also the official importer of Hyundai and Mazda cars in DR Congo.
#18 Kaawar – Senegal
Jalal Kaawar inherited from his father the business and the title of "the king of furniture and decoration in Africa," running the Ocra Company, with the support of his brother Jamal. The company boasts 25 stores in various countries, including Benin, Burkina Faso, Cameroon, Gambia, Mali, and Mauritania.
#19 Khachab – Côte d'Ivoire
Mohamad Ali Khachab, CEO of Thunnus Overseas Group (TOG), runs the Canning Company of Côte d'Ivoire, Pêche et Froid Côte d'Ivoire, and Pêche et Froid Madagascar.
#20 Khalil – Côte d'Ivoire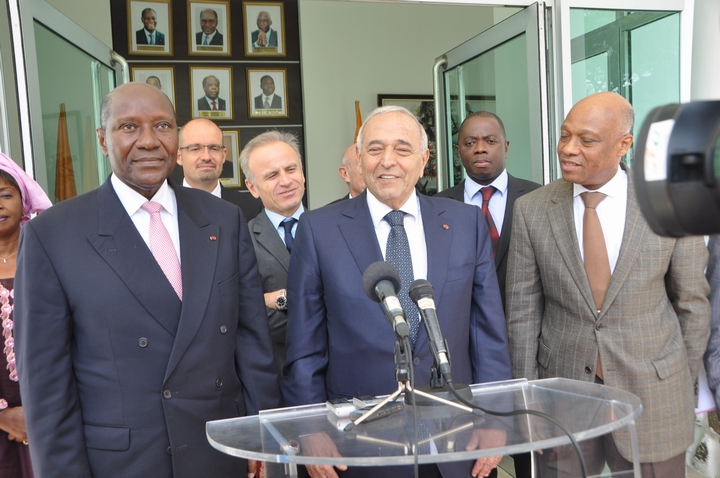 Moustapha Khalil founded the Eurofind group, a company specializing in chemical and food industries, and the largest Dairy manufacturing plant in Côte d'Ivoire, Benin, Mali, Senegal and Togo. He handed over the presidency to his son-in-law Adham El-Khalil before returning to Lebanon.
Moustapha Khalil also co-founded the company Sotici that manufactures PVC pipes with Atef Omaïs. The company is run by Atef's son, Ramzi Omaïs.
#21 Khouri – Togo
Fahim Khoury founded a construction and energy group originally in Togo, and turned it into a leading company in construction.
Khouri Group Limited specializes in a multitude of sectors, including Buildings, Healthcare, Pipelines, Hotels, Sea Ports, Industrial Buildings, Water, Wastewater Treatment Plants, Infrastructure, Power, and Energy. The company expanded throughout Africa and the middle east.
#22 Lakiss – Côte d'Ivoire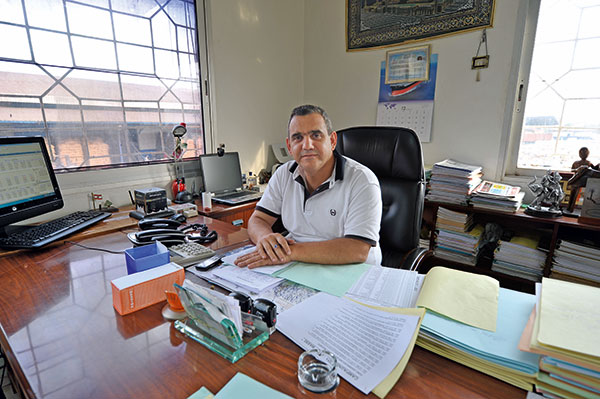 Ali Lakiss along with brothers Ahmed and Dnan Amer founded one of the largest cocoa exporting and manufacturing companies in Côte d'Ivoire, Amer et Frères (SAF). The company accounted for 10% of national production in 2016, hitting a €380m turnover.
#23 Moussalli – Nigeria
Amin Moussalli owns several media communication companies in Nigeria, including Nigerian radio stations and television channels Cool FM, Wazobia FM, Wazobia TV, Cool TV, and others. He is the Chief Executive Officer (CEO) of Aims Groups.
#24 Nesr – Angola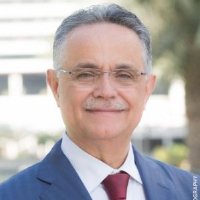 Ali Nehme Nesr founded the Webcore group in Angola. The company is one of Africa's leading players in the agricultural commodities and has a worldwide presence. Eventually its headquarters moved to Switzerland and now has a turnover of $1bn.
#25 Odaymat – Ghana
Mohammed Ahmed Odaymat founded Rana Motors in Ghana after being employed at Toyota in 1978. The company, which started with a simple tire outlet, specializes in structural engineering workshop.
In addition to its distribution of Kia cars, Suzuki motorcycles, and a wide range of tires, his company is the owner of a travel agency and a mineral water factory.
#26 Omaïs – Senegal
Youssef Omais founded the Patisen group that manufactures and distributes a multitude of products, such as salt, spreads, drinks, broths, mayonnaise, and several others. His exportation goes as wide as 40 countries.
His family landed in Senegal back in the 19th century and it now expands across West Africa, but is mostly known to have had significant impact on the economies of the Senegal and Côte d'Ivoire.
#27 Seklaoui – Côte d'Ivoire
Nassif and Ali Seklaoui work with international electronic brands, such as Samsung, distributing them in Cote d'Ivoire. Their brand is called Sociam and it is present throughout the region along with the DR Congo, aiming to expand to Senegal and Nigeria. Their turnover is €3.8bn.
#28 Tajeddine – DRC
Before being arrested and extradited by the US for being accused of financing Hezbollah, Kassem Tajeddine's hand in DR Congo was nothing short of an empire. His businesses ranged from construction, and food processing (Atlantic Trading Co., Biscuiterie Congo Futur), to wood (Trans-M), plastic (Congo Futur Plastic) and mass distribution.
#29 Wazni – Guinea
Fadi Wazni, Managing Director of United Mining Supply, along Singaporean Winning Shipping Ltd, made Guinea the world's third largest bauxite producer. The group has a turnover of around $1bn. Fadi Wazni is also Honorary Consul of the Netherlands.
Editorial note 02/03/2021: The previously listed name of the Moukarzel has been removed upon receiving new information from Mr. Nabil Moukarzel that both his companies Finatrade and Market Direct were closed in 2016 and the Group is no longer operating.