The economic crisis in Lebanon continues to deteriorate, wrecking the lives of countless Lebanese families with not even a hint of solution materializing from the rulers as of yet.
While the catastrophic situation is hitting some families more than others, many are struggling to make ends meet, whether they are earning very little or nothing at all for having lost their jobs.
Some have been facing very hard decisions to survive.
Bassam, who lost his job as a taxi driver, is among those whose struggles to survive with his family reached an impossible level. He found himself with only one option: Moving with his family into the Shatila refugee camp in Beirut to avoid living in the streets.
Life in the Shatila refugee camp, which was established by UNRWA in 1949 to house Palestinian refugees, is not any easier though.
The camp is overcrowded, and the general living conditions are severe, including the health environment.
However, Bassam had no other choice. Renting a simple family dwelling in Beirut was no longer possible for him. He had to secure shelter for his three kids, his wife, and himself.
"With the amount of money I have, I can only afford to rent in this place. This is not to mention the cost of food and drink," Bassam told BBC.
The said place the family is now living in is in a miserable status. It lacks even basic infrastructure such as a sink to wash the dishes.
The stink of garbage under their windows reaches inside the place, creating a precarious health hazard for the family.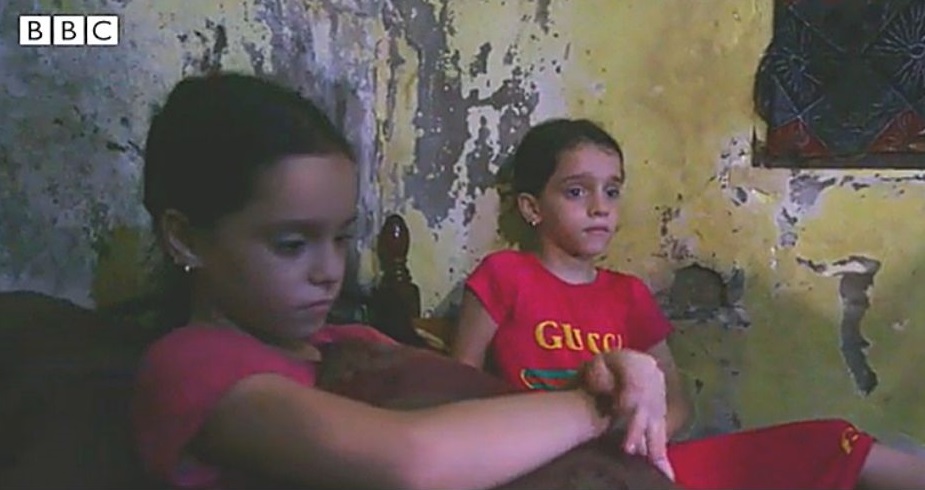 This Lebanese family, forced to live in a refugee camp in their own country, are not living now any better than they used to. The desperate father has realized it, yet with no solution in hand.
"I only had two options, bring them here or make them live in the street. However, maybe the street [would have] been better," he told BBC.
You can listen to his misery in the BBC video interview below.
As Lebanon sinks deeper into its worst economic crisis, under the governance and watch – or lack thereof – of the ruling officials, the expected social catastrophe has started to unfurl.
The rescue government promised to the people over nine months ago still hasn't materialized. The decision-makers have been unable to even agree on its formation while the country collapses under its multiple unattended crises.