As always, Lebanese designers are taking over fashion for fall and winter, with them designing beautiful pieces and stunning creations that are as artistic as elegant.
With gorgeous designs, tasteful colors, and glamorous details, their new collections are conquering the fashion scene locally and internationally.
Here's a glimpse at what some of the most acclaimed Lebanese designers have ready for this upcoming season!
Elie Saab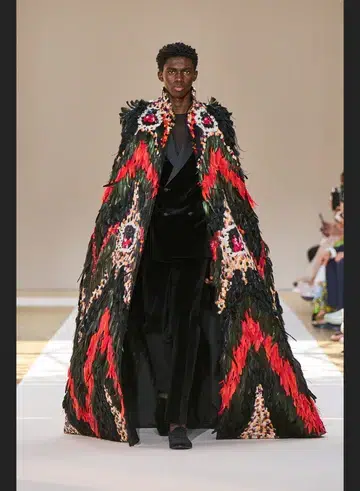 The acclaimed Lebanese designer Elie Saab released a stunning Haute Couture collection for Fall-Winter 2022-2023, comprising of elegant pieces for both men and women.
The collection stands out with sleek designs and glamorous elements reflecting the "beginning of twilight," with light, metallic, and sheer details, along with luminescent hues.
Azzi & Osta
Inspired by Greek and Roman goddesses, Azzi & Osta unveiled a mystical Haute Couture for the coming fall and winter season.
The Lebanese brand features optical illusions through gentle textures, capes, drapes, and pleats, and daring the cold season with the summery colors of yellow and white.
Zuhair Murad
The famous Lebanese designer Zuhair Murad revealed a ravishing Ready-to-Wear collection for the fall & winter of 2022-2023.
The collection is dapper with young and sparkling designs that will make those who wear it pop with its daring elegance.
Sandra Mansour
Sandra Mansour's "Body of Light" Fall-Winter 2022-2023 Collection reflects the designer's trendy and artistic side, using silk, satin, and velvet, and the colors of white, ochre, black, and baby blue.
Rami Kadi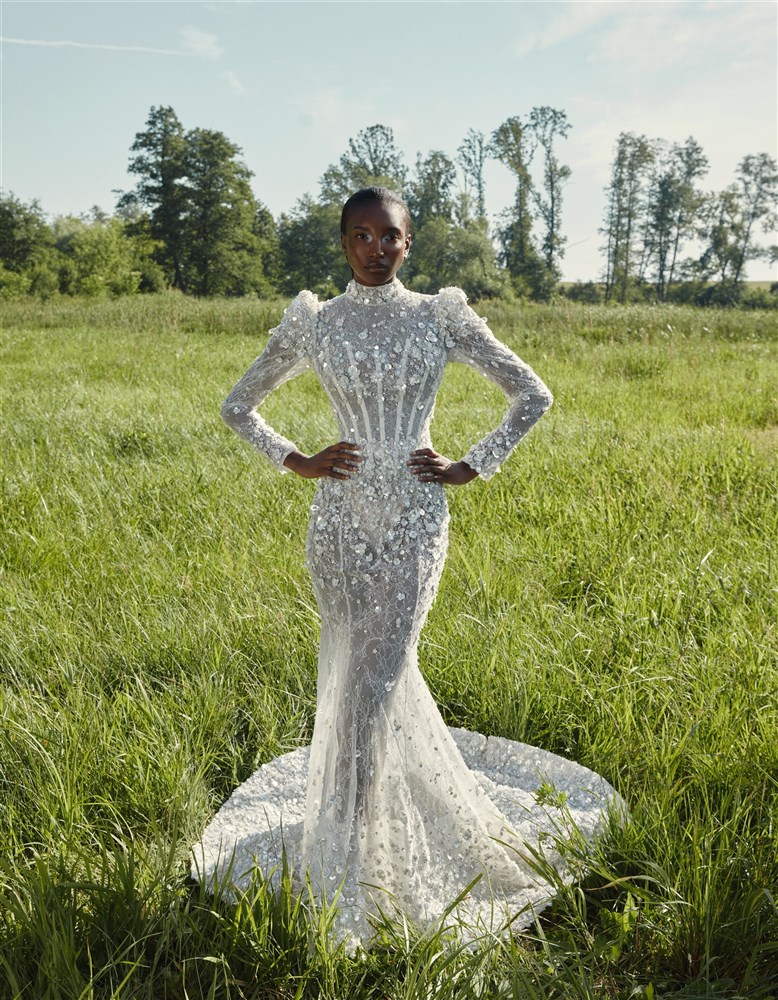 The Lebanese fashion designer Rami Kadi created a bewitching fall-winter 2022-2023 collection, "Le Reveil".
"Le Reveil" is inspired by the aspects of nature, combining white and black, to reflect the Ying and Yang, and other refreshing and vibrant colors, like Fuchsia, Blue, Green, Yellow, and Orange.
Tony Ward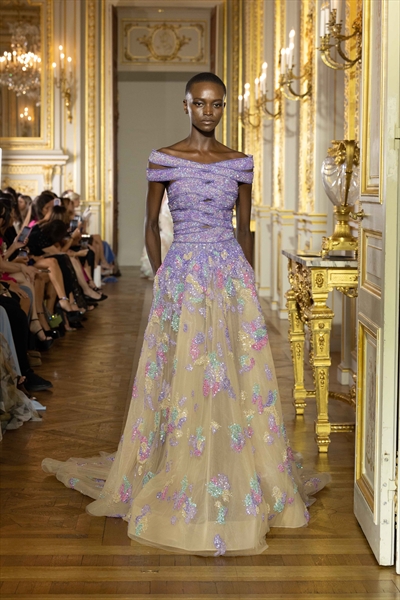 The well-known Lebanese designer Tony Ward unveiled a prestigious Haute Couture Couture Collection for fall-winter 2022-2023, titled "Flowing Lines."
The enchanting collection highlights rich and flowy gowns mixed with dream-like designs and gorgeous details.
Jean Louis Sabaji
Based in Beirut, Jean-Louis Sabaji has neither disappointed with his elegant Ready-To-Wear collection for fall 2022, mixing charm and a chic style and featuring gowns and power suits detailed with beautiful embellishments to reflect feminine fierceness.
Gemy Maalouf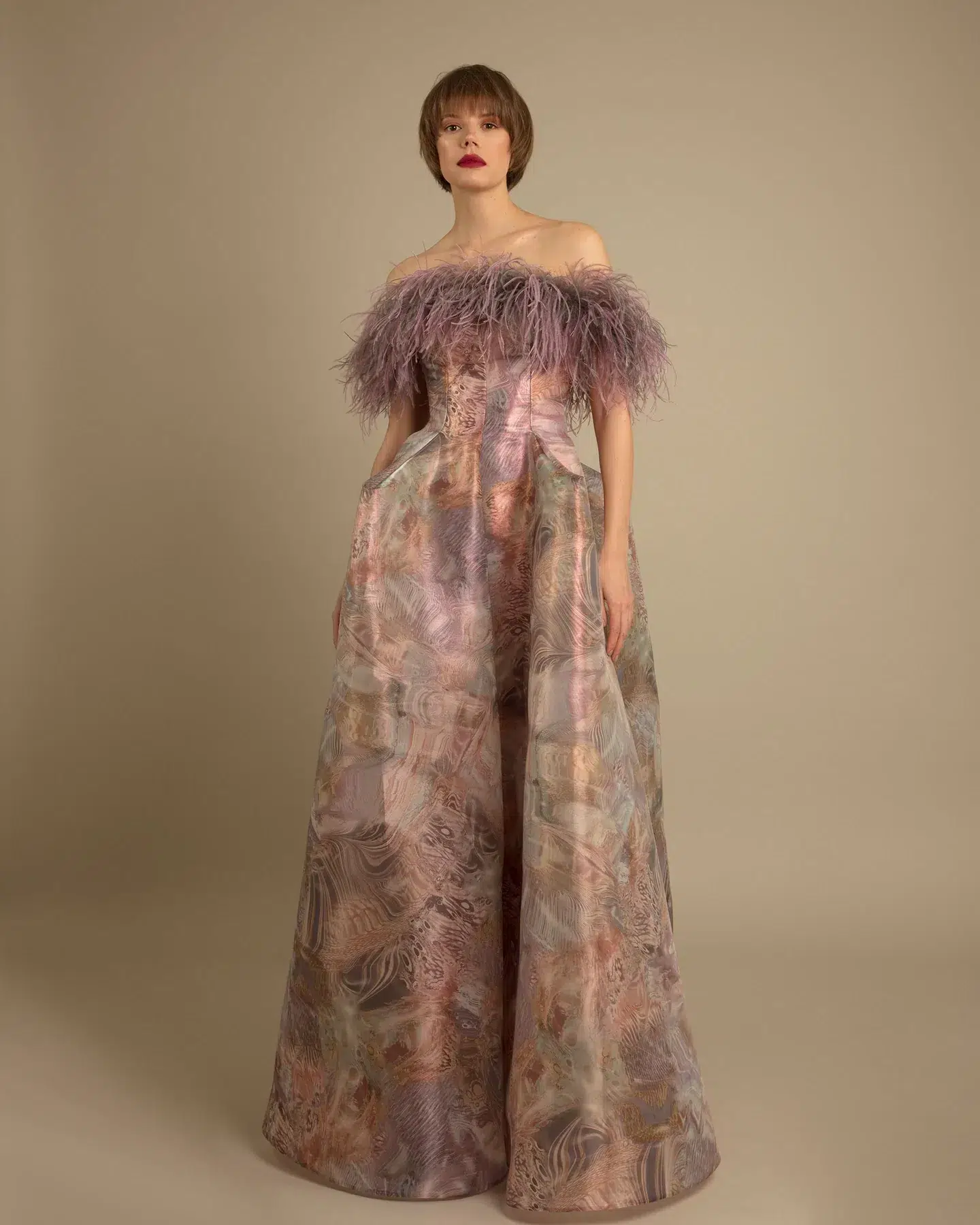 The Lebanese designer Gemy Maalouf produced a collection for Fall-Winter 2022-2023, calling women to stand up for themselves and believe in their dreams!
The fashion collection merges trendiness and romantic styles, with enchanting designs and beautiful prints.
Ziad Nakad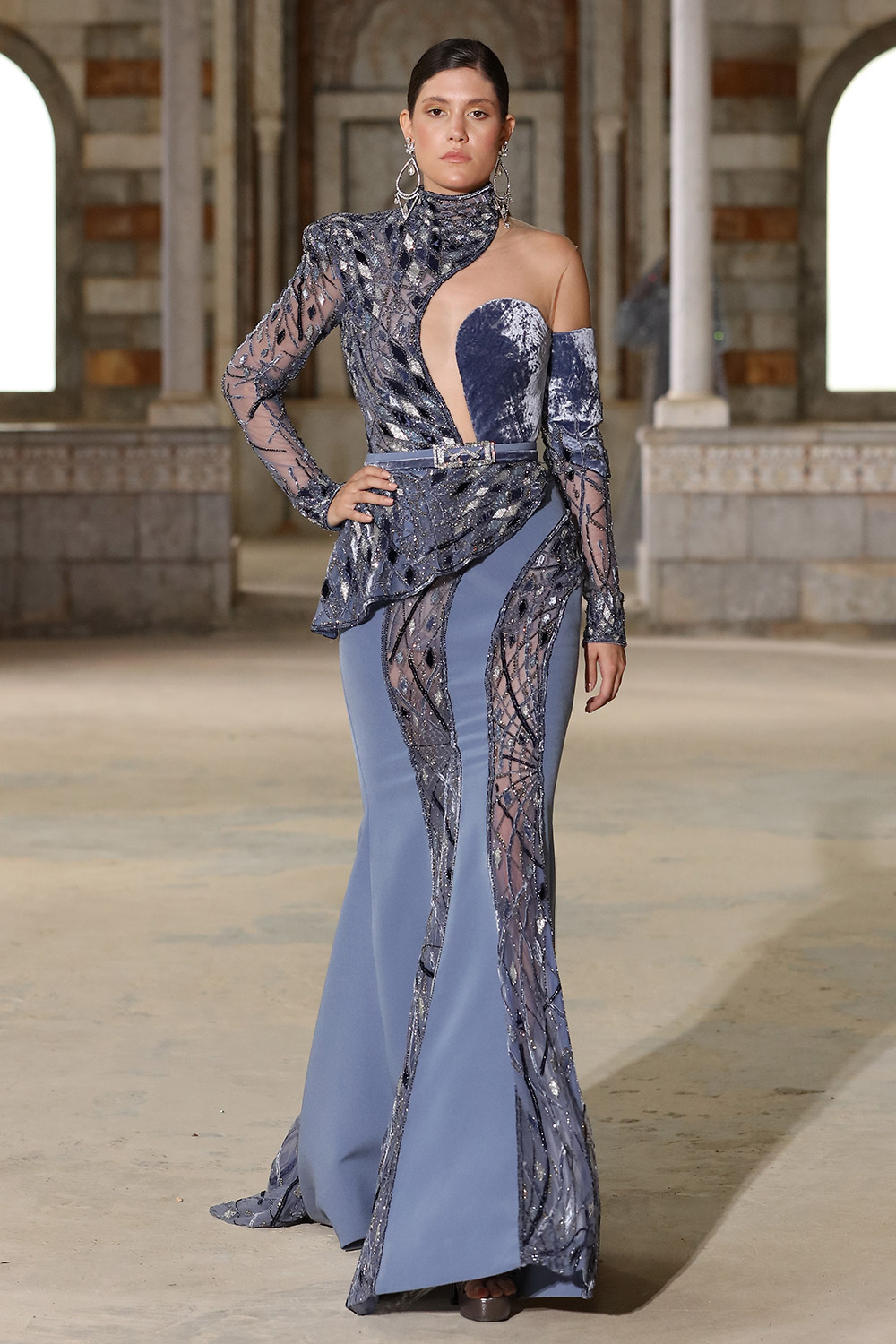 The talented Lebanese designer Ziad Nakad created a collection for boldly elegant women who impose themselves with their feminine and self-confident presence.
His Rhombus fall and winter 2022-2023 features glamorous gowns and monarchic-inspired designs, intricate details, and enchanting colors.
George Chakra
Once again, the Lebanese designer Georges Chakra dazzled the fashion scene with yet another stunning collection for fall-winter 2022/23. This time, his elegant designs reflected "a romantic youth wandering the streets of Paris."
George Hobeika
Georges Hobeika and his son Jad debuted their joint couture collection for fall-winter 2022-2023, labeling it "Eternal Gifts."
The collection presented stunning designs of shimmery colors inspired by the Mediterranean, the colors of the sunset, and bohemian-chic silhouettes.
Reem Acra
The New York-based Lebanese designer Reem Acra has excelled at producing a Fall 2022 collection with a dramatic flair that stands out: Strong colors, sheer accents, jewelry embroidery, silver brocades, and gloves, which are trending back.