As the occasion of Women International Day is edging close, Forbes Middle East released its annual list of powerful businesswomen in the region, titled "Middle East's 100 Power Businesswomen 2020." Among them, eight Lebanese women took their rightful place.
The new 2020 list includes 100 exceptional businesswomen at the head of many of the most influential and transformational companies in the region, featuring women from 23 different countries.
According to Forbes, the list "highlights women in the MENA who have shattered the glass ceiling to thrive in their respective careers, despite obstacles that continue to keep women out of the labor market in the region."
The eight Lebanese women in Forbes' 2020 list are:
#1 Elissar Farah Antonios
Ranked #26 in the list of 100, Elissar Farah Antonios is the CEO of Citibank – U.A.E. Levant, and Iraq. She is a seasoned international banker, with over 25 years of experience in the financial industry and the region. 
She has a Bachelor in Mathematics from the American University of Beirut (AUB), an MBA from Imperial College in London (UK), and completed Executive Education Programs at UC Berkeley and Stanford University. 
In 2017, Elissar was ranked by Forbes Middle East as #31 among the top 100 most powerful Arab businesswomen.
#2 Caroline Fattal Fakhoury
Ranked #39 in the Forbes' list of 100, Caroline Fattal Fakhoury is Senior Vice President and Board Member of her family business Fattal Group.
She combines more than 20 years of corporate business experience with the skills of a certified professional business coach. In 2016, she launched "Stand for Women," a social enterprise advocating for women empowerment and gender equality in the Middle East.
She was named twice by Forbes Middle East – in 2014 and 2015 – as one of the "Most Powerful Arab Women in Business."
#3 Christelle Saghbini
Ranked #45 by Forbes for 2020, Christelle Saghbini is the managing director of the French multinational pharmaceutical company Sanofi for Egypt. 
She leads the operations in Egypt, "where the company has more than 1,200 employees and produces over 120 million annual units of medicine and $200 million in revenues," according to Forbes. 
#4 Leila Hoteit
Ranked #52 among the top 100 power businesswomen, Dr. Leila Hoteit is a Partner and Managing Director at Boston Consulting Group in the Middle East and a member of the public sector practice, where she leads the education and human capital development business.
She has 17 years of strategy and operation experience acquired through various projects in the Middle East and Europe.
She holds an MBA with distinction from INSEAD, as well as a Ph.D. in signal processing, and a B.Eng. in electrical engineering from the Imperial College of London (UK).
#5 Ingie Chalhoub
Ranked #71 in the Forbes' list for 2020, Ingie Chalhoub is a Franco-Lebanese fashion designer. She launched her eponymous upscale ready-to-wear fashion brand in 2009 called INGIE Paris, and she also holds the demanding role of President and Managing Director of the Etoile Group.
She has several prestigious accolades on her mantelpiece, including "L'Officiel" Woman of the Year award and two Gulf Connoisseur awards. "CEO Middle East" and "Forbes" have also ranked her as "one of the top 100 most powerful women in the Arab world."
#6 Randa El-Assaad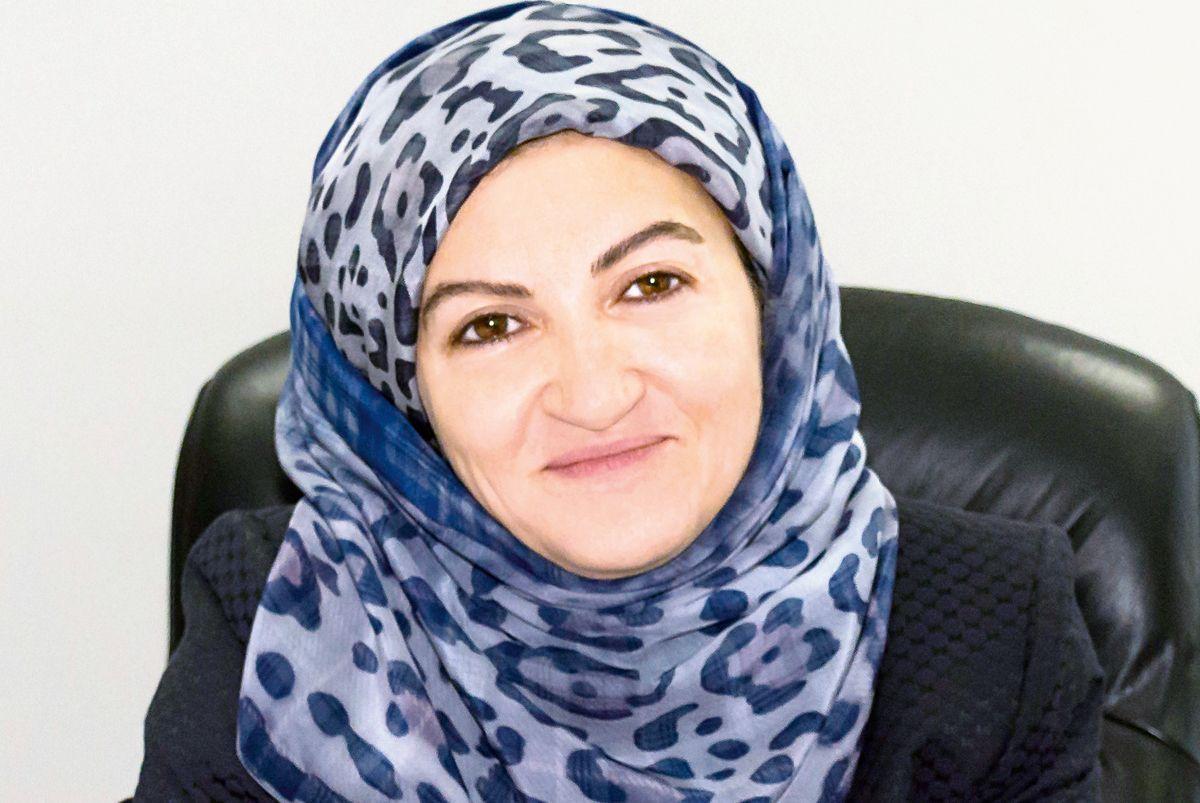 Ranked #76 on the Forbes 2020's List, Randa El-Assaad is the CEO of Arif & Bintoak, an architectural and engineering firm founded in 1975.
She has successfully delivered multi-million dollar projects and led some of the firm's most prestigious jobs. She has also proved to be an instinctive business leader and assumed the title of Chief Operating Officer in 2009, followed by the top position of CEO in 2011.
She obtained her BSc degree in Electrical and Electronic Engineering from the faculty of Engineering at the American University of Beirut (AUB).
#7 Farah Foustok
Ranked #79 on Forbes 2020 List, Farah Foustok is the Chief Executive Officer of Lazard Gulf Ltd. based in Dubai.
She began working in the investment field in 1994. Prior to joining Lazard in 2014, she was Chief Executive Officer and Chief Investment Officer of ING Investment Management Middle East from 2008.
She holds an MBA from Imperial College London and a BSc Hons in Mathematics from King's College, London.
#8 Mona Bawarshi
Ranked #100 on the Forbes 2020 List, Mona Bawarshi is the owner and CEO of Gezairi Transport group of companies. It's a family-owned freight forwarding, shipping, and logistics company based in Lebanon, with branches in Turkey, Jordan, Iraq, and Cyprus.
She holds an MBA from the American University of Beirut (AUB).
Forbes' 100 Power Businesswomen 2020 list of the Middle East was constructed via nominations and through in-depth research based on the following criteria: 
Criteria including the size of the businesses that these women head,
Their accomplishments over the last year,
The initiatives they champion,
Their overall work experience.