The talented Lebanese designer Gemy Maalouf released a glamorous collection for Fall-Winter 2022-2023, with a message to women to stand up for themselves and believe in their dreams!
The fashion collection reflects trendiness and originality through the use of flowy A-line silhouettes mixed with feathery details around and off-the-shoulders.
Throughout the collection, Gemy Maalouf uses bright colors such as orange and green to symbolize the beautiful and natural colors of Autumn and Winter.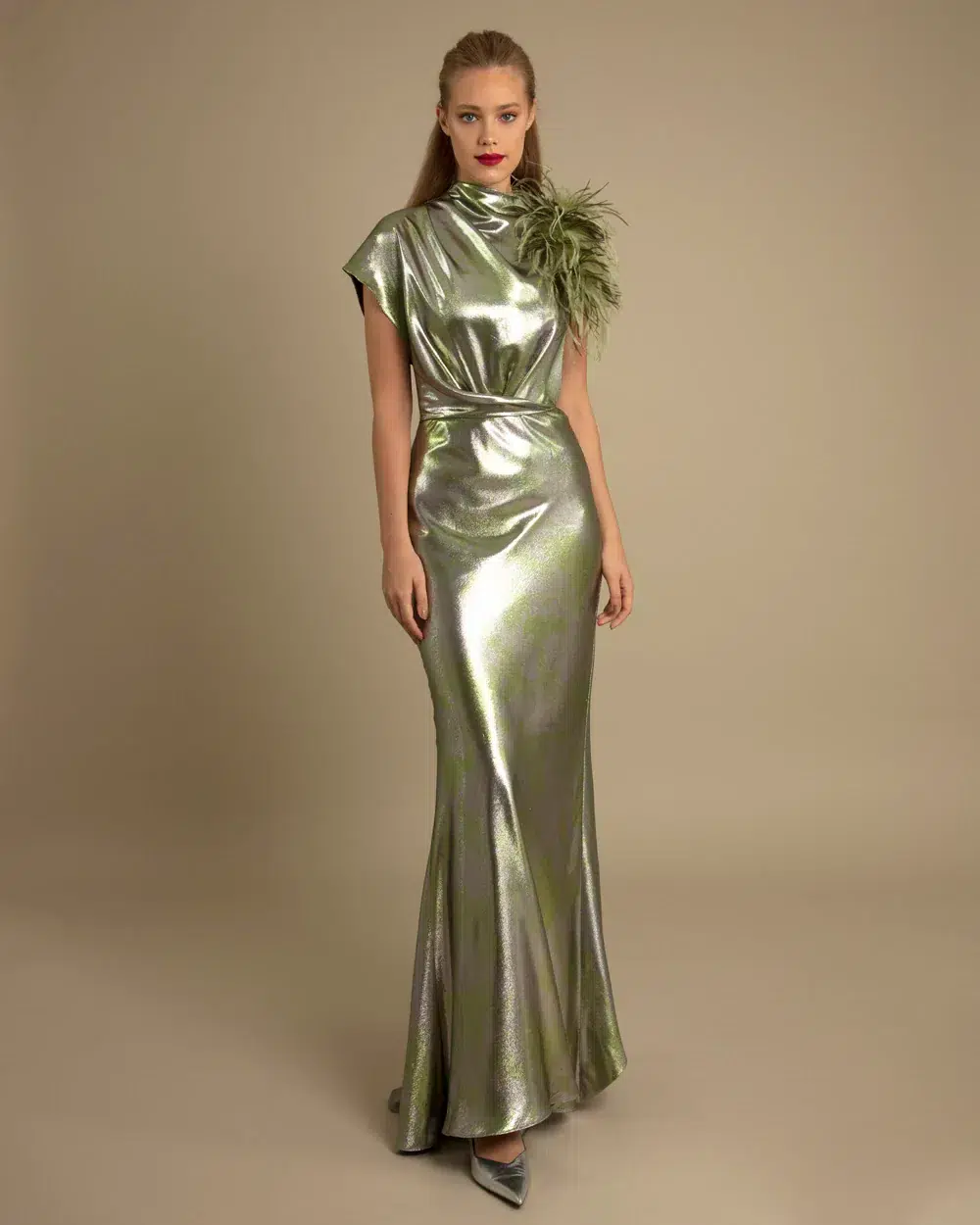 Through the use of metallic fabrics, the Lebanese designer adds magic and trendy touch featured by funky necklines and youthful imprints.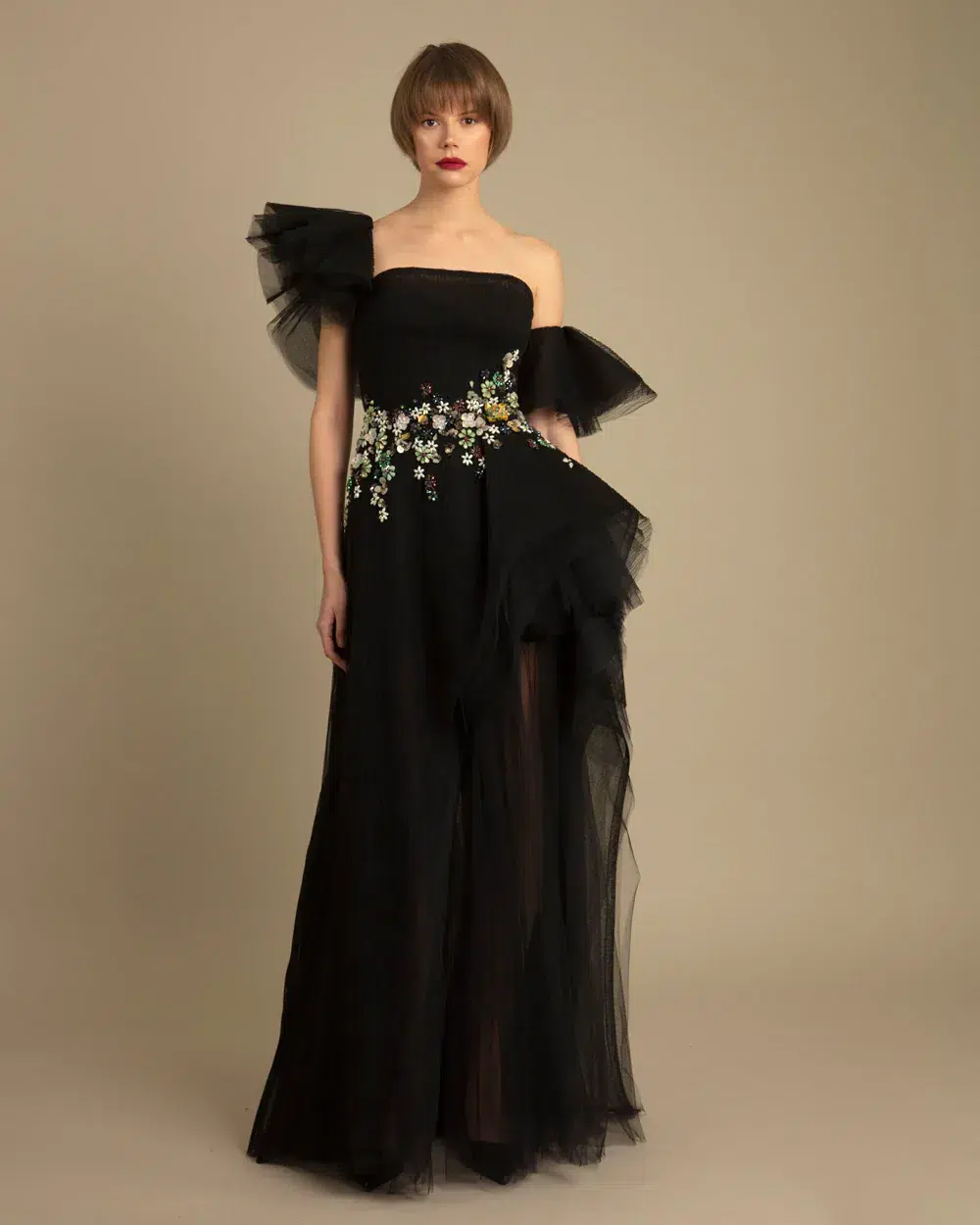 The use of the black color in elegant gowns and jumpsuits is prominent in Gemy Maalouf's Fall-Winter 2022-2023, as a way to include glamour, making the designs stand out on all occasions.
By adding shimmery silver, light green, beautiful lilac, and fierce red colors, the designer includes different hues and styles that fit every woman and make her confident to pursue her dreams.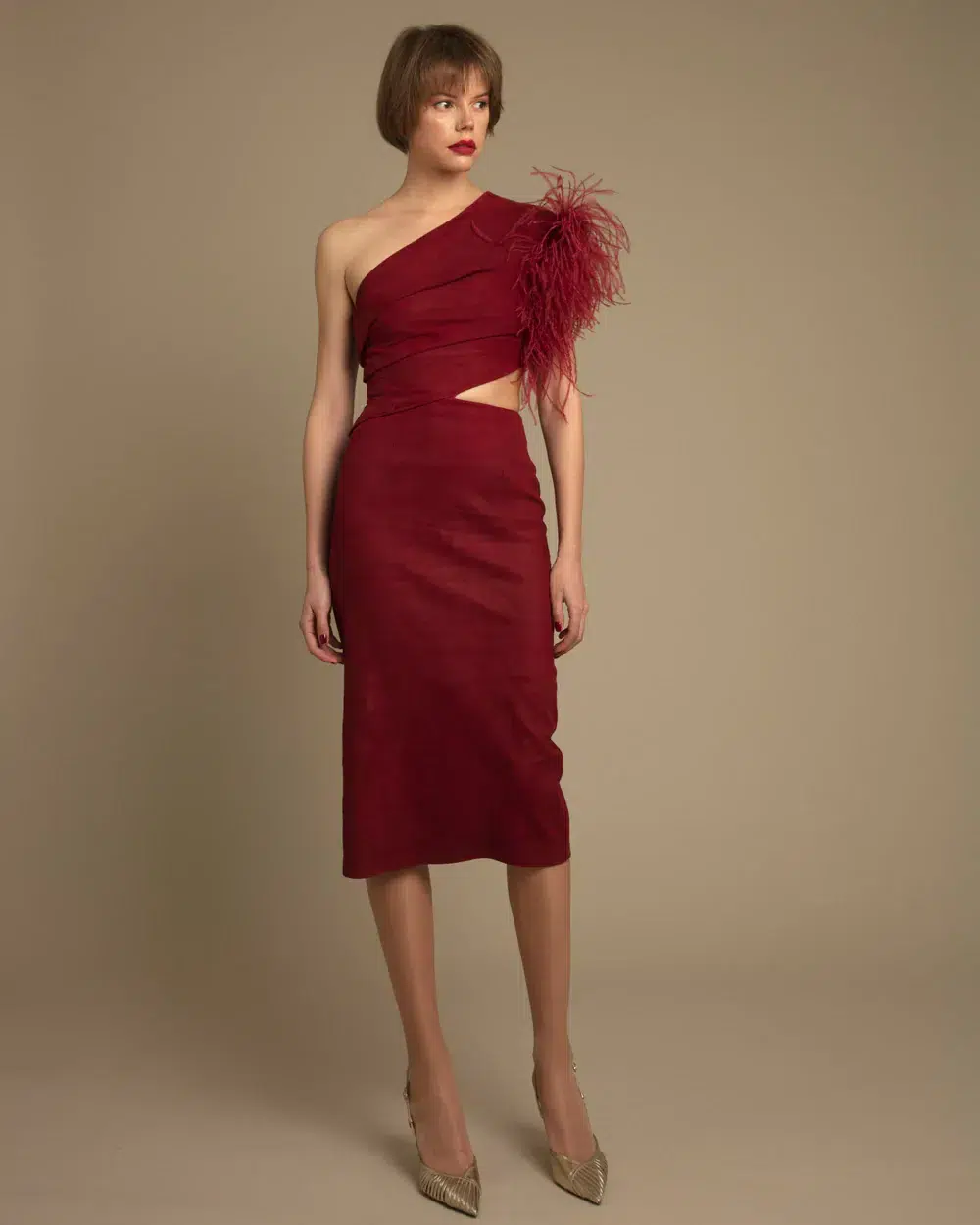 Related: Meet The Lebanese Designer Gemy Maalouf Whose Concept Is Influencing The Fashion Scene