As usual, fashion designers around the world are gearing up for the upcoming "fashion" year to welcome new seasons with style.
For the Spring-Summer 2023 season, the acclaimed Lebanese designer Georges Hobeika and his son Jad graced the runway with their Flamingo Club, a captivating Ready-To-Wear collection.
The collection is inspired by the beauty and grace of the flamingo to reflect young women and men who flock together to grow their exotic dream world.
Against a blue backdrop, the Flamingo Club showcased bold and modern silhouettes using different fabrics and techniques, including draped chiffon dresses in vibrant colors, and drop-shaped mirrors and sequin details flowing down the bust and hips.
Combining glam and pop, Georges and Jad Hobeika mixed several hues with gold and shining pleated hems, turquoise and aqua blue on pantsuits, long capes, and pant ensembles with flamingo motifs.
Experimenting with diverse design styles, they used gradient and pastel rainbow swaths to add a seductive touch, bringing athleisure with couture.
This collection also featured asymmetrical dresses with cut-outs, sensual bodices, and beaded swimwear worn with skirts and capes.
Fit for all genders, the collection also showcased men's looks with modern and casual creations, such as embroidered light-blue jersey tanks along with bright and youthful men's ensembles.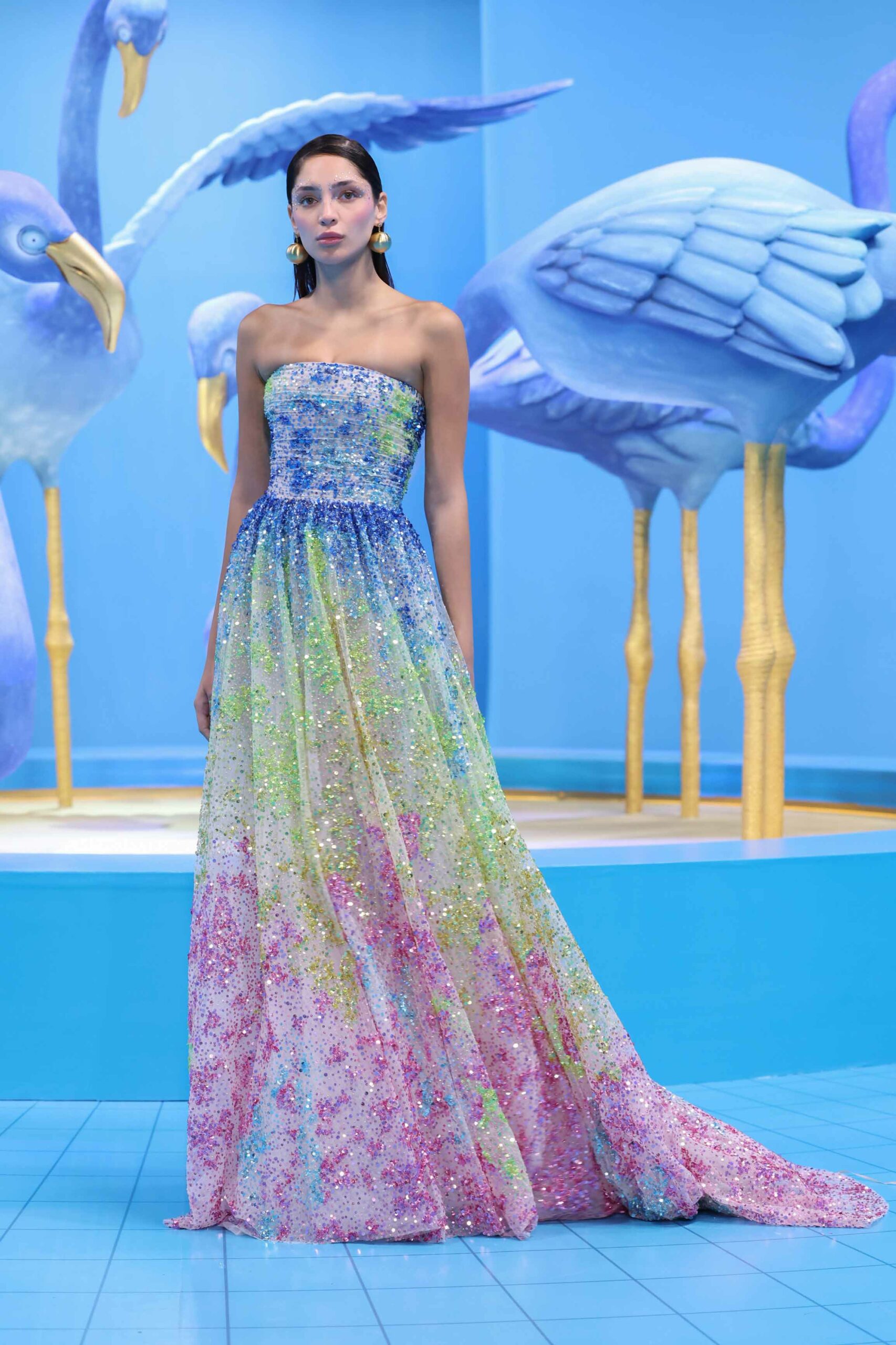 Check out the full collection in the below video: