We tend to believe that once we migrate to countries of better opportunities, like the US or Canada, our lives will become better in no time, away from our issues in Lebanon. Yet, it is never the case.
The journey of adaption and status' improvement is tough in the gherbeh and full of challenges. Just ask any Lebanese immigrant abroad and listen to their narratives. Some reached their ultimate aim, many didn't.
Like many Lebanese seeking opportunities abroad, Mohamad Fakih immigrated to Canada two decades ago and worked hard through the challenges of being an immigrant in a new country of a different culture and environment.
"On my journey, I worked my butt off. I learned first-hand that there are no shortcuts to success. Do yourself a favor and politely ignore anyone who tells you otherwise," he said via The Globe and Mail.
As he worked in finding his ground and way in Canada, he started working part-time at the Canadian iconic Tim Hortons, Canada's largest quick-service restaurant chain, specializing in coffee and doughnuts.
Fakih didn't last till the end of his first week because, as he said, the restaurant wasn't halal.
However, the famous story of the founder inspired him with passion. He thought, "if Mr. Horton could do it, then so could I."
From there, Fakih went on working hard, learning, acquiring new skills, experiencing the market and the culture, saving, and planning, fiercely determined to become the new Mr. Horton but with halal restaurants.
By 2007, he felt ready enough to take the big jump. He acquired a struggling Lebanese restaurant in Mississauga, Ontario.
It was a major risk which he transformed into his opportunity, as he said, "turning a profit and creating the flagship location for the future franchise business."
Less than a decade later, by 2015, his Paramount Fine Foods became "the fastest growing Middle Eastern halal restaurant chain in North America with 20 corporate and franchise locations, including catering and takeout, a new spin-off sandwich and shawarma franchise called Fresh East, The Paramount Butcher Shop and food factory, and the Yalla Foodtruck," he shared.
In addition to that, Fakih opened a restaurant branch at Niagara Fallsview Casino and two in Toronto's Pearson Airport.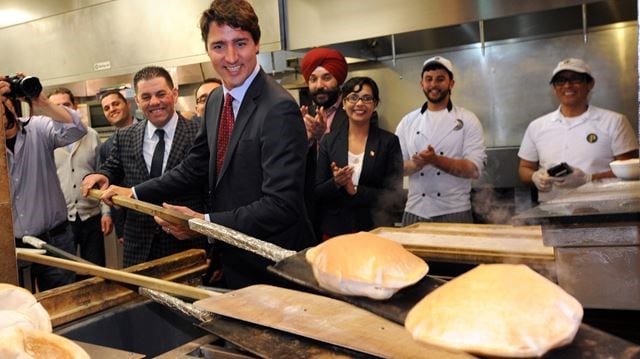 His success has been mind-blowing to the point that former Tim Hortons CEO Don Schroeder signed on with him to take the Paramount Fine Foods' franchise to California, USA.
"Our success is humbling. It was a personal goal of mine to change attitudes about the shawarma and make Lebanese food more accessible to the masses," Fakih shared via Global And Mail. "Shawarma was once just a traditional Middle Eastern street food but is now a mainstream meal. Today we serve Canadians of all cultures."
Fakih credits his business massive success to "hard work and quality control," which he defines in five crucial points: Consistency in the quality, controlling the figures (good financial management), hiring the right team and expert mentors, "training the trainers," and establishing a win-win condition for all involved.
Fakih's eatery empire continues to expand, currently crossing the international waters to open 30 restaurants in Pakistan and 3 in England.
And there is more to our multi-entrepreneur and empire-builder Mohamad Fakih. He is also a community leader and a philanthropist, who has become a highly esteemed Lebanese-Canadian well known for his charitable work and community service through his Fakih Foundation.