A Lebanese firm is leading the construction work of what will be the largest modern hospital in Sierra Leone.
Sierra Leonean President Julius Maada Bio laid the foundation stone for the hospital that is being built under the leadership of Lebanese businessman Elias Abu Shaheen through his contracting company, the National News Agency reported on Saturday.
Abu Shaheen's company is behind multiple major constructions in Lebanon, including the Camille Chamoun Sports City Stadium and the University of Balamand, as well as others abroad, such as in Libya and Iraq.
Alongside the president, senior Sierra Leonean officials attended the ceremony marking the start of the hospital's construction work.
Representatives of the Lebanese community in Sierra Leone, headed by Lebanese Ambassador Hadi Jaber, were also present for the event.
The hospital, which is being built near the capital, Freetown, is expected to be ready in 2 years and have enough space for 150 beds. It will also accommodate 600 employees.
It will additionally include advanced medical equipment, a pharmaceutical factory, and attached buildings for doctors, medical staff, training, and hospital guests.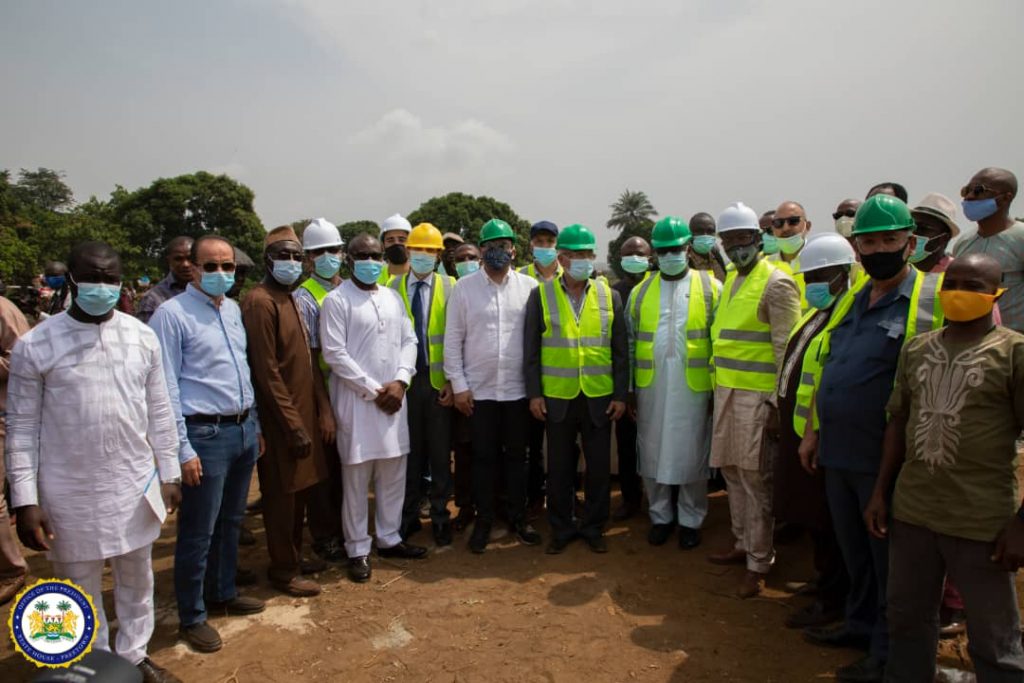 "The people of Sierra Leone will no longer need to go abroad for hospitalization. Rather, the people of neighboring countries will be able to come to Sierra Leone," Sierra Leone's consul in Lebanon, Hashem Hashem, said during the ceremony.
On a side note, Abu Shaheen's firm has signed another contract with the Sierra Leonean government to build 6,000 modern housing units outside Freetown. The project will launch soon.
*All images used in this article belong to the Sierra Leonean State House