Since March 25th, Australia has been enforcing a prolonged and total travel ban that is considered to be the first of its nature in the country's history.
The international ban, often being described as draconian, has been met with much backlash, including by a Lebanese-Australian lawyer who is currently preparing a legal case against the Australian government.
Tony Taouk, the son of Lebanese migrants from Bsharri, North Lebanon, has been a lawyer and notary public at Magna Carta Lawyers in Earlwood, Australia for over 10 years.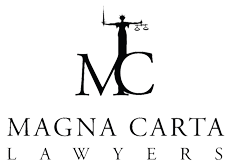 Recently, he's been researching a way to legally challenge the Australian Department of Heath's travel ban, which has resulted in many people being stuck outside as well as inside the country.
In Taouk's eyes, the ban has "turned Australia into a large prison."
Speaking with The961, Tony Taouk pointed out that the Biosecurity Act 2015, on the basis of which the ban was imposed, does allow the Australian Health Minister to exercise orders for the purpose of preventing the spread of COVID-19 in another country.
However, "the actual and intended purpose is to slow the flow of citizens coming back into Australia later on," the 39-year-old said, noting that the Health Minister has explicitly stated this on several occasions.
In early September, the government extended the travel ban until December 17th, sparking more outrage from Australians.
With many citizens complaining about the ban trapping them outside of as well as inside their country, "I think the pressure is mounting on the government," Taouk said.
"The travel ban is particularly outrageous when you consider that 30% of Australians were born abroad. This is compared to 12% of Americans and 14% of UK citizens."
It's worth noting that unlike the US, Australia has no Bill of Rights, which makes its constitution unhelpful for Taouk's proceeding against the government, because there is no Australian law that enshrines freedom of movement.
Nonetheless, the lawyer believes he has "a reasonable chance" to succeed in his lawsuit but points out that he must rely on administrative law.
"I think the government just panicked and overreacted when it imposed the travel ban and is now afraid of taking its foot off the brakes."
With that said, Taouk stressed that Australia's Health Minister is clearly overreaching in imposing the outward travel ban since "delegated legislation must be made for the purpose set out in the empowering Act and not for any other purpose or motive."
In that, Tony Taouk sheds light on his role as a legal professional to catch flaws in the government's performance and take action to correct them.
"History has shown that governments have a tendency to abuse their power in times of national crisis. It is our responsibility as lawyers to keep them in check."