The tens and possibly hundreds of Lebanese designers are not the only ones taking the world of luxury fashion by storm. This time, Lebanese models are also raising the name of Lebanon high in fashion capitals.
The emerging Lebanese model Nour Rizk stunned the runway at the Paris Fashion week, which was held between September 26 and October 4, 2022.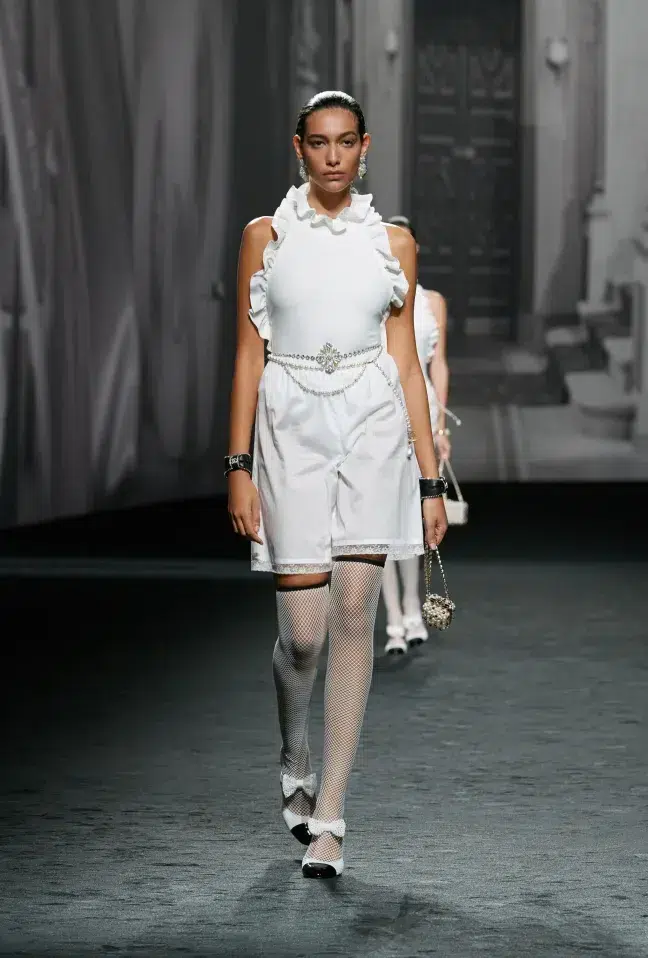 Nour Rizk was seen sporting a design from the French luxury fashion house Chanel as she walked for the brand's Ready-To-Wear collection for Spring-Summer 2023.
During the Paris Fashion Week, the Lebanese model showcased an elegant ruffled halter-neck top combined with pressed knee-length shorts.
The emerging Lebanese model has been under the spotlight for quite some time. Back in 2019, Vogue Arabia highlighted the new generation of Middle Eastern models stunning the fashion industry, and one of them was Nour Rizk.
Rizk started modeling at 18 years old. Since then, she has been rocking the runaway and modeling for prominent fashion brands, including David Koma, Swarovski, Dior, and Burberry, among others, and was featured wearing various high-brand items on the cover of Vogue Arabia.
Recently, Dior selected the Lebanese-British Razane Jammal to represent the brand as its new Middle East Brand Ambassador.
Related: A Peek At Lebanese Fashion Designers' Fall & Winter Collections 2022-2023