Netflix has recently listed three movies for its Arabic speaking audience to its online stream app, and one of them is the highly praised Lebanese film of Oscar-nominated director Nadine Labaki: Where Do We Go Now? (W Halla2 La Wen?).
The other two films that can now be legally streamed on Netflix are the Palestinian movie Omar and the Egyptian movie Clash.
As a brief explanation of Where Do We Go Now?, Netflix wrote: "While their men fight a war, the women of a Lebanese village band together to denounce the clash of Islamic and Christian beliefs."
The film's first scene starts with a snapshot of women in black walking and swaying with a slight pace of sadness and pain, in what resembles the "dance of the bereaved."
The scene then shows graves scattered in the interreligious cemetery of both Muslim and Christian graves, as a reference to sharing the same bereavement and loss. The movie then portrays a story of a quiet village isolated from the outside world.
Where Do We Go Now? is a Lebanese movie produced in 2011 by Nadine Labaki that takes place in a small village in Lebanon isolated from its surroundings.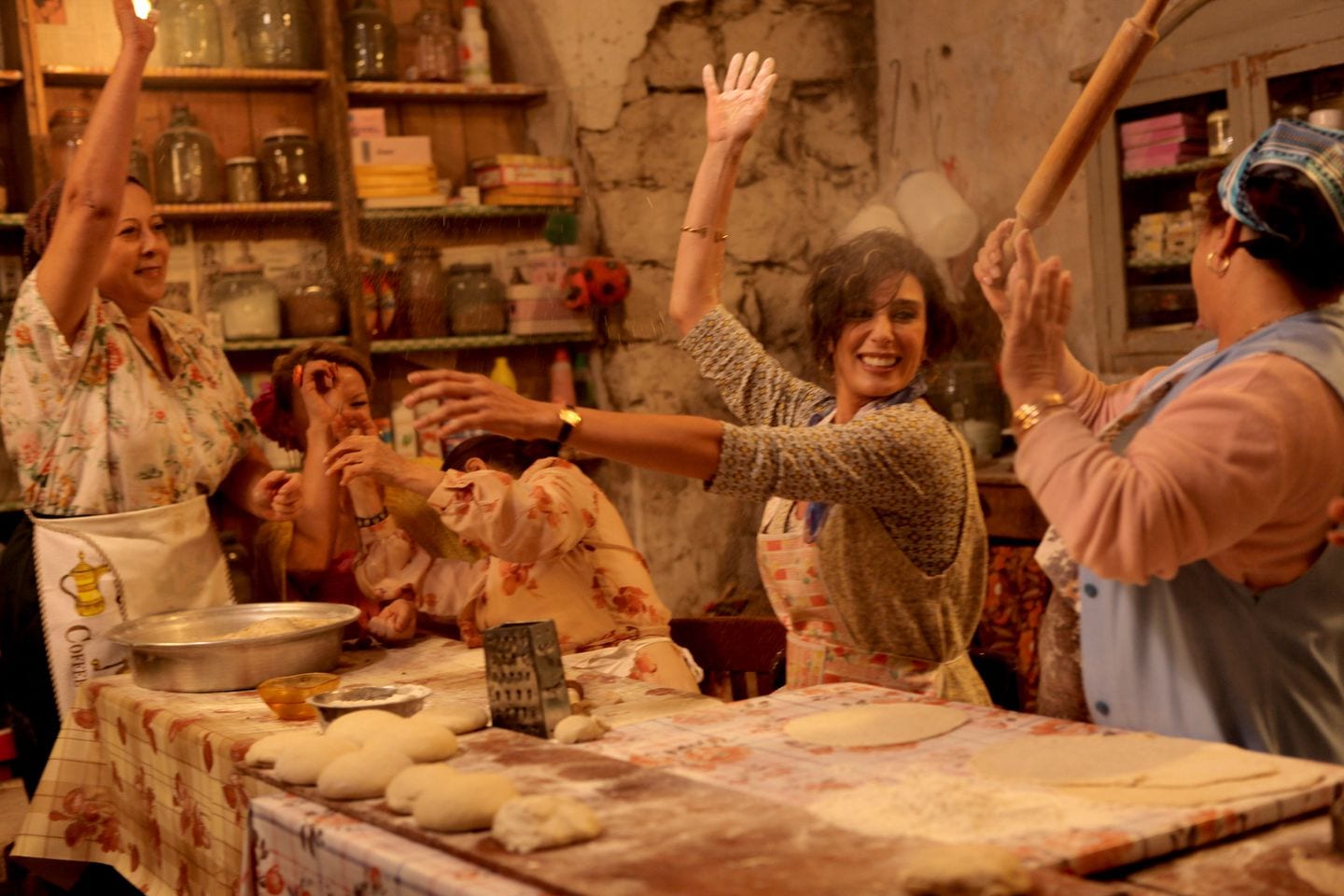 The village is inhabited by Muslims and Christians. This diversity stirred sectarian quarrels among the men of the village for various reasons.
The cemetery is filled with youths that have died from sectarian warfare, and the village is ringed with landmines on its surroundings. The women of this village resort to tricks and mind plays to outwit the men's minds off their sectarian problems and wars.
The movie remained the highest-grossing Lebanese film and the highest-grossing Arabic film up until it was surpassed by another Labaki movie in the year 2018 "Capernaum".
Where Do We Go Now? was met with international recognition and has earned Labaki many awards, including François Chalais Prize at the 2011 Cannes Film Festival, People's Choice Award at the 36th Toronto International Film Festival, and Audience Award for the Best Narrative film at the 2011 Doha Tribeca Film Festival.
The audience's reviews have also been great, some even claiming it "one of the best Lebanese movies."
Watch the trailer: