On Monday 9 March, the Secretariat General issued in a statement that the Lebanese Parliament will close for one week due to the COVID-19 outbreak in the country.
This means that all Parliamentary sessions will be suspended and postponed, including the weekly meeting at the residence of the House Speaker in Ain El Tineh, as a precaution against the virus.
So far, coronavirus cases of infection reached 41 in Lebanon with some recoveries and no fatalities. Hospitals and doctors have been acting quickly in containing the cases, and precautionary measures are being enforced.
These necessary precautions include so far, in addition to the implemented at the airport and in hospitals, the closing of clubs, gyms, cinemas, and theaters, the suspension of events and judicial hearings, and the shut down of the academic institutions across the country.
In short, every place in Lebanon that hosts a crowd of people was ordered to shut down, and now it includes the Lebanese parliament.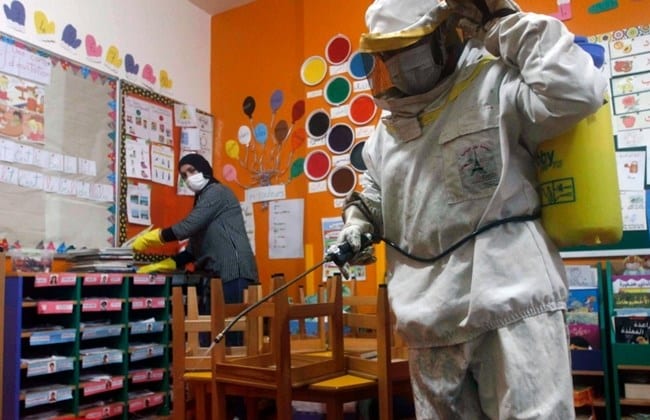 The temporary closing of the parliament does not mean the country is shutting down, only the places of crowds and gatherings.
The ministries and municipalities continue with their works, and so does PM Diab's cabinet. The coronavirus outbreak is not the only crisis that needs tackling in Lebanon by the authorities.
The outbreak comes, however, to further affect numerous businesses amid an already highly-critical economic and financial crisis.
---
Our team works tirelessly to ensure Lebanese people have a reliable alternative to the politically-backed media outlets with their heavily-funded and dangerous propaganda machines. We've been detained, faced nonstop cyber attacks, censorship, attempted kidnapping, physical intimidation, and frivolous lawsuits draining our resources. Financial support from our readers keeps us fighting on your behalf. If you are financially able, please consider supporting The961's work. Support The961. Make a contribution now.