Lebanese citizens have proven lately to be some of the most proactive people at adapting during tough times. From the revolution to the pandemic, the people are there for each other through thick and thin.
Many have been providing food for the needy, whether through organizations or by personal initiatives. Others are creating medical solutions and financial solutions.
Here are some of the remarkable ways in which Lebanese people are proactively helping during the pandemic:
#1 They raised over $1 Million to feed families in need
Beit El Baraka and the Lebanese Food Bank headed a campaign to raise money to feed families living below the poverty line. On the first day of the fundraiser, Lebanese people quarantined in their homes contributed a total of one million dollars in just one hour.
#2 Offering Shelter to Medical Workers
Baytna Baytak is an initiative by a group of Lebanese people who took it upon themselves to arrange free Airbnb housing to medical workers and Lebanese Red Cross members during the virus spread.
#3 Collective support for local agriculture
Providing food boxes for families in need is great, but imagine giving them the power to grow their own food and grow enough to sustain themselves. Daleel Thawra has called for help to support small farmers to allow them to sustain their production and survive the economic crisis.
#4 Some are not waiting for NGOs and govt to help feed the needy
An LAU student Widad Taleb took it upon herself to raise money on social media to send food boxes with essential ingredients to support impoverished families in Akkar.
Her campaign proved that one person can make a big difference and that Lebanese people are eager to help each other during these very difficult times.
#5 Creating a Robot to Assist the Elderly in Quarantine
Although the Lebanese programmer initially created this satellite-controlled robot for a different purpose, he soon worked to adjust its features during the pandemic, turning it into a multi-features' assistant for the self-quarantined elderly.
#6 Exempting Public Transport Drivers from Paying Mechanic Fees
The situation has been taking a toll on many workers, including transportation drivers who rely on day to day earnings. For this, the union of the road transportation sector in Lebanon announced that public transport drivers will be exempted from mechanic fees of 2020. In addition, they will be given LBP 400,000 each as financial assistance.
#7 Providing Nurses with Free Rental Cars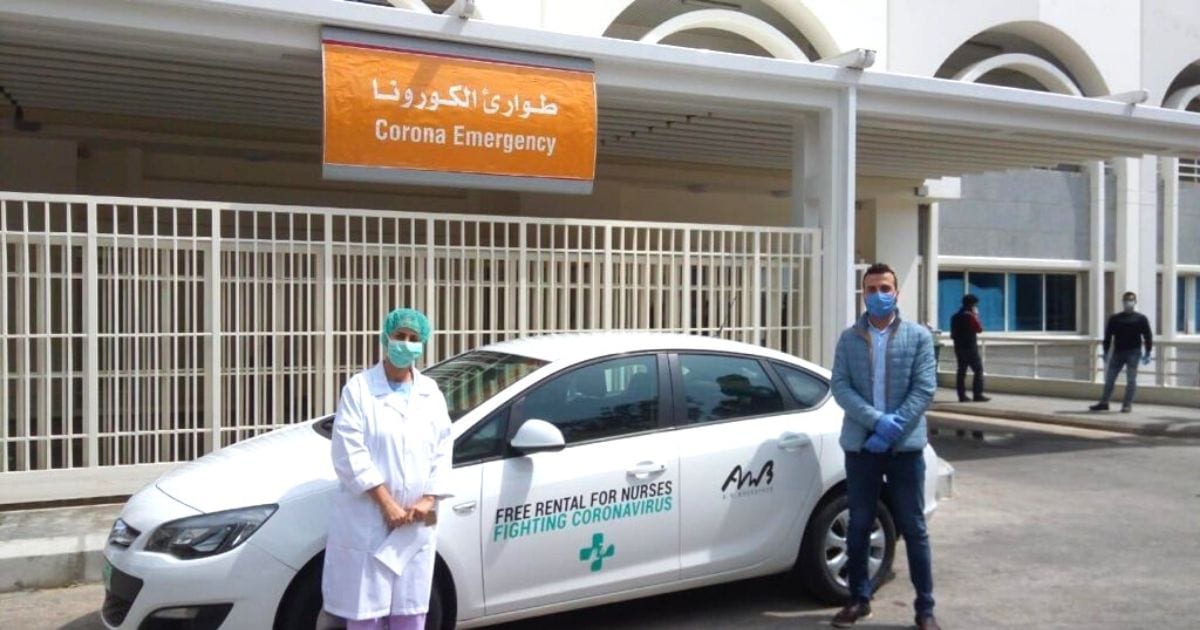 Since public transportation is now unavailable, Lebanese companies have started an initiative to give free rental cars to nurses to help them get to and from work safely.
#8 Distributing 200 food boxes weekly to vulnerable families
FoodBlessed is a self-funded volunteer-driven NGO that has been managing to give out 200 boxes of food every week for months now.
#9 Some are working to help others with jobs
Lebanese people around the world are joining hands in creating Jobs For Lebanon. It is an online marketplace where Lebanese agencies and companies abroad can hire freelancers in Lebanon to try and solve the country's unemployment issue, especially now during the lockdown.
#10 Some Lebanese in France are working on a cure for the pandemic
A group of doctors and medical students from all over Lebanon are in France working on a cure for the pandemic. Their recent experiment reportedly involved 1061 infected individuals, 91% of whom reacted positively with the tested cure.
#11 A small dressmaking workshop turned its work into producing hazmats
As a solution to the shortage of protective suits, dozens of Saida women are working daily to sew hazmats that are packaged and delivered to beneficiaries.
#12 A Lebanese doctor in Spain donated 3,000 surgical gowns to Lebanon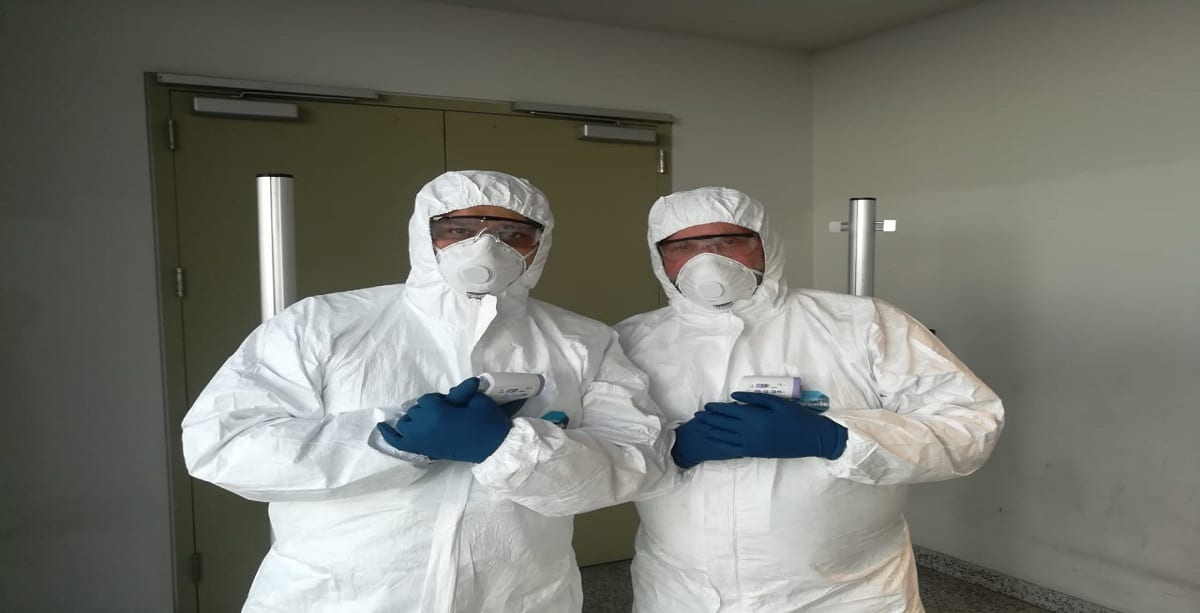 Dr. Khaled Al-Safadi sent 3,000 surgical gowns to medical workers in Lebanon on an evacuation MEA flight from Madrid.
#13 Some created a robot to help nurses and patients
To reduce the risk of medical staff getting infected, students created a robot that can send food and medication to sick patients in hospitals.
#14 A Lebanese team created a ventilator that can be connected to multiple patients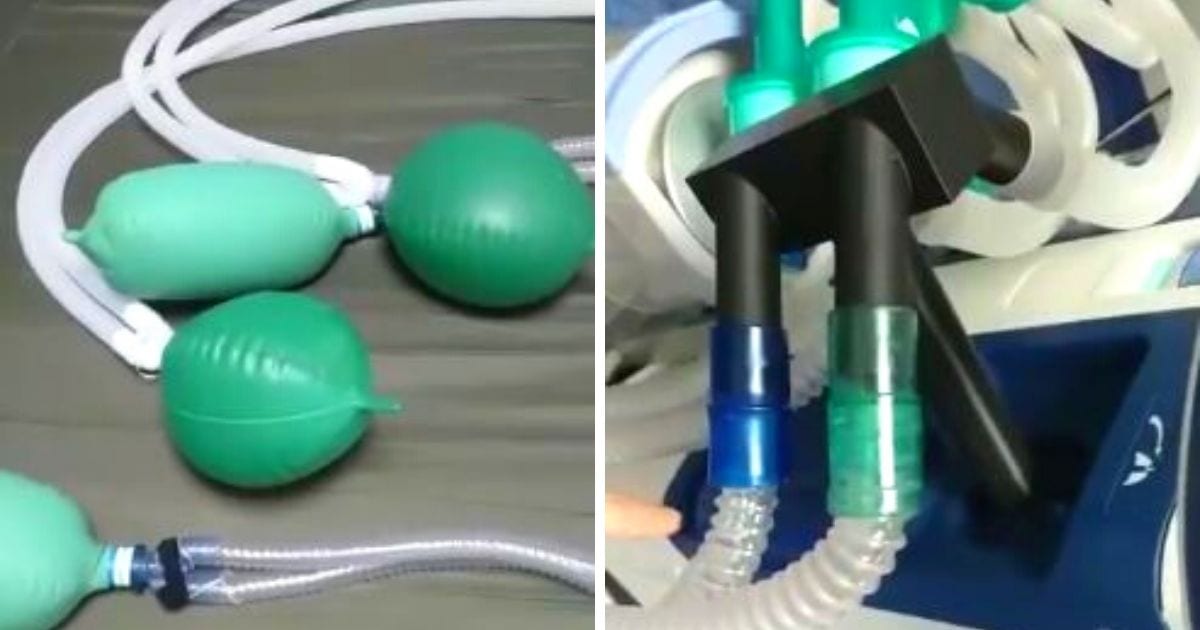 A medical team of volunteers in Lebanon created a ventilator that can be shared by four people. It is a cautious and risky measure but would deem useful in desperate times should patients require more artificial respiration than is available.
#15 Balamand University donated food to hundreds of families
The University of Balamand collaborated with municipalities of Koura and the Monastery of Our Lady of Balamand to distribute 400 food rations to families in Koura.
#16 Lebanese engineer students are allocating their skills and creativity to help with devices
Lebenase enginerring students are using their skills to create tools needed to fight the pandemic. Due to the lack of respiratory machines, some Lebanese students are building ventilators and artificial respiration devices. Others are creating disinfectant robots.
#17 Lebanese-Italian designer is producing bedsheets for hospitals in Lebanon
Tony Ward was one of the first to pledge to help hospitals fighting coronavirus by producing bedsheets and other protective material to Lebanese hospitals.
#18 Workshops online are taking place to provide emotional support to the public
Emotional support workshops are happening regularly as more and more people learn the importance of mental health and seek to de-stress themselves during these anxiety-provoking times.
#19 A store is giving free wedding dresses to doctors and nurses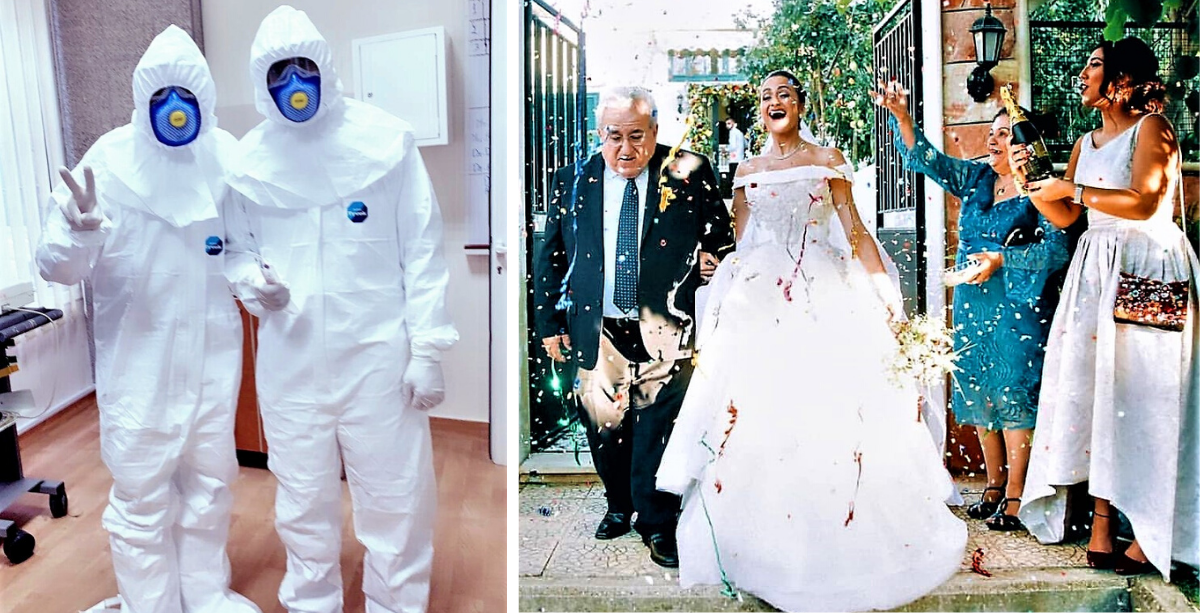 Esposa felt the need to express gratitude to the doctors and nurses who are working to fight against the virus. They sympathized with those whose weddings are coming up this summer and decided to offer free wedding dresses as a gesture of appreciation for all their hard work.
#20 The volunteers of the Red Cross have been relentless
The Lebanese Red Cross volunteers have been an integral player during the pandemic. They are putting their lives on the line, around the clock, helping save lives as they rush to the aid of infected patients.
The Lebanese people recognize that anything they could do to help matters, whether small actions or major ones, and that it's in their unity that they will overcome this crisis.
We have a dedicated coronavirus section where you can find the latest news/updates about the pandemic in Lebanon, inform yourself with WHO-verified resources, and track the number of cases in Lebanon in real-time. Click here.