The ongoing Lebanese protests didn't prevent the Lebanese protesters from watching and supporting Lebanon's 2022 World Cup qualifying match against South Korea. Giant screens were set up in Beirut's Martyrs' Square, Tripoli's Al-Nour Square and in central Sidon for the fans to watch the Cedars play without having to leave their sit-in.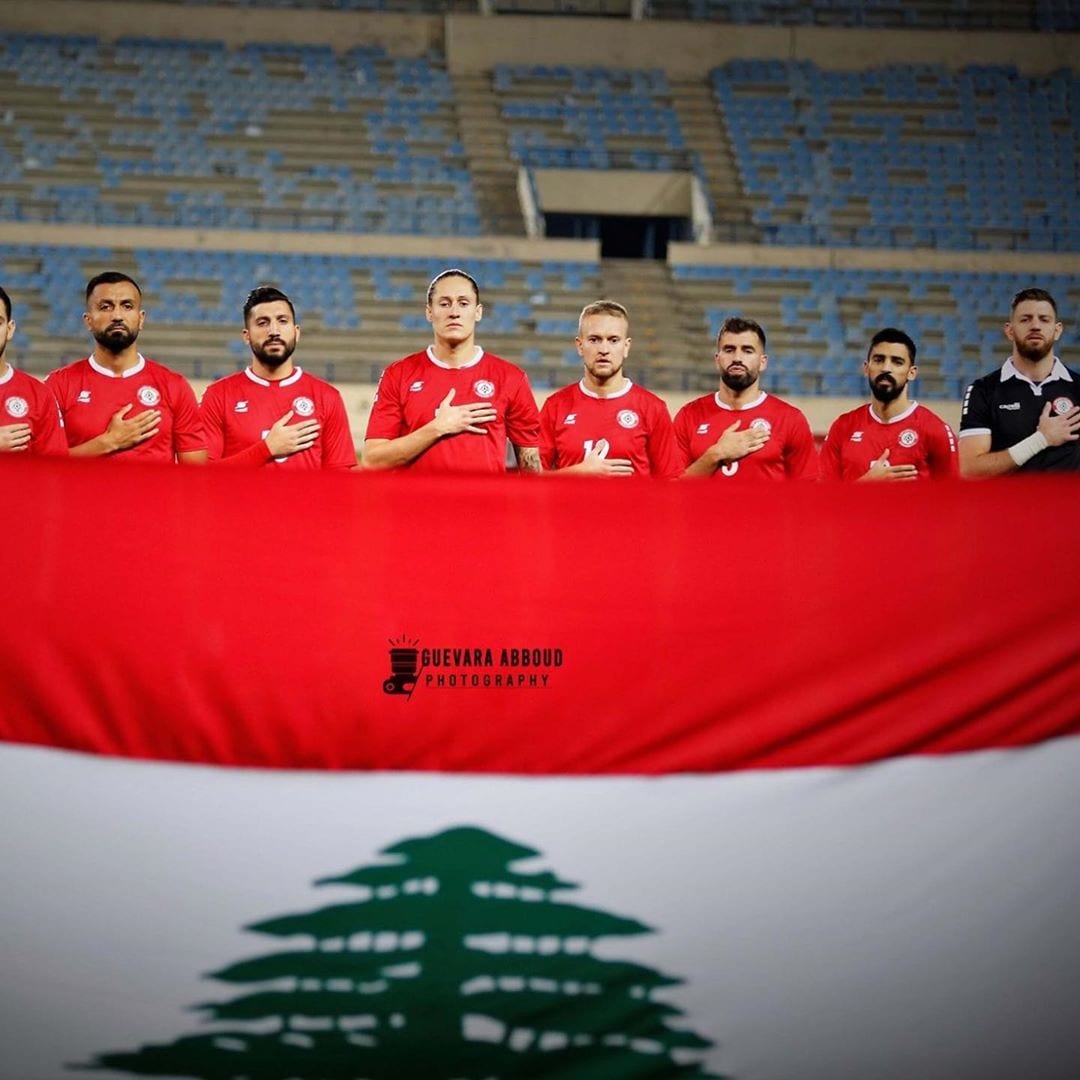 @guevaraabboud_photographyembedded via  
Due to the current situation that Lebanon has been going through for more than a month now, the Lebanon Football Federation had made the decision "to guarantee high-security standards and a safe environment for the teams and match officials." Hence, earlier on Tuesday, the match was played behind closed doors at the Camille Chamoun Sports City Stadium. 
However, the Lebanese in the streets across Lebanon have been preparing for this match a day before so as not to miss it. A large screen was installed to broadcast the football match in each of Al-Nour Square, Beirut's Martyrs' Square, and in central Sidon.
Via Lebanon24
Lebanese were happy that the game was screened in public. They gathered in their squares to support their Cedars team with great excitement and hope. Their excitement grew at every chance their team had to score, setting off fireworks and chanting for Lebanon as they would normally do in the stadium.
Via Nabil Ismail
Even though the match ended with no significant result for the Lebanese team, 0-0 for both teams, the people were somehow happy for the victory they have scored early on the same day, successfully preventing the scheduled parliamentary session from taking place.
On that day, Lebanese went down at 5:00 am to downtown Beirut and created a Human Shield to prevent Members of Parliament from getting to vote on draft laws of dangerous implications to Lebanon.  
Follow us on Instagram @the961 and on Twitter the961com as we are currently covering the Lebanese revolution stories. Also, join us on Facebook @The961 to engage with our fans in Lebanon and across the world.