The Middle East is increasingly becoming a hub for major sporting events, hosting the Formula One Grand Prix in Bahrain, the UAE, and Saudi Arabia. The UAE also hosts UFC events, and Qatar has been a prominent host for football, having held the FIFA World Cup in 2022 and set to host the FIBA Basketball World Cup in 2027, marking the event's first time in the Middle East.
A report by the UNWTO indicates that the global tourism sector recovered 63% of its pre-pandemic levels in 2022. However, the Middle East outperformed this average, recovering 83% of its pre-pandemic visitor numbers.
Forbes' "Top 100 Travel & Tourism Leaders 2023" list presented the most influential leaders in the region's travel and tourism industry. Among those, six Lebanese were featured on the list, including:   
#29 Haitham Mattar
Haitham Mattar assumed his current role as Managing Director of India, Middle East & Africa at IHG in April 2021. IHG manages and franchises 180 hotels across these regions.
In 2022, IHG expanded its portfolio by opening several new hotels, including voco Bonnington Dubai, voco Doha West Bay Suites, Crowne Plaza West Cairo, and InterContinental Ras Al Khaimah. The company also signed agreements for over 25 additional properties, including InterContinental hotels in Riyadh and Jeddah, a Holiday Inn in Najran, a Hotel Indigo in Jeddah, and Staybridge Suites in Dubai.
Mattar brings 27 years of industry experience to his role at IHG. Prior to joining the company, he served as a senior advisor to the Saudi Ministry of Tourism and held the position of CEO at the Ras Al Khaimah Tourism Development Authority.
#30 Raki Phillips
Raki Phillips has been at the helm of the Ras Al Khaimah Tourism Development Authority (RAKTDA) for over three years. Under his leadership, Ras Al Khaimah achieved its highest-ever annual visitor numbers in 2022, with 1.13 million overnight arrivals. The emirate's hotel inventory currently stands at over 8,000 keys.
RAKTDA, in partnership with RAK Hospitality Holding and RAK Chamber of Commerce and Industry, has earmarked $136 million for the development of over 20 projects.
Phillips brings over 20 years of experience to his role at RAKTDA. His past roles include serving as a senior partner and senior vice president of development at the International Hospitality Consulting Group. He also serves as an executive board member of RAK Airport.
#59 Mohamad El Hout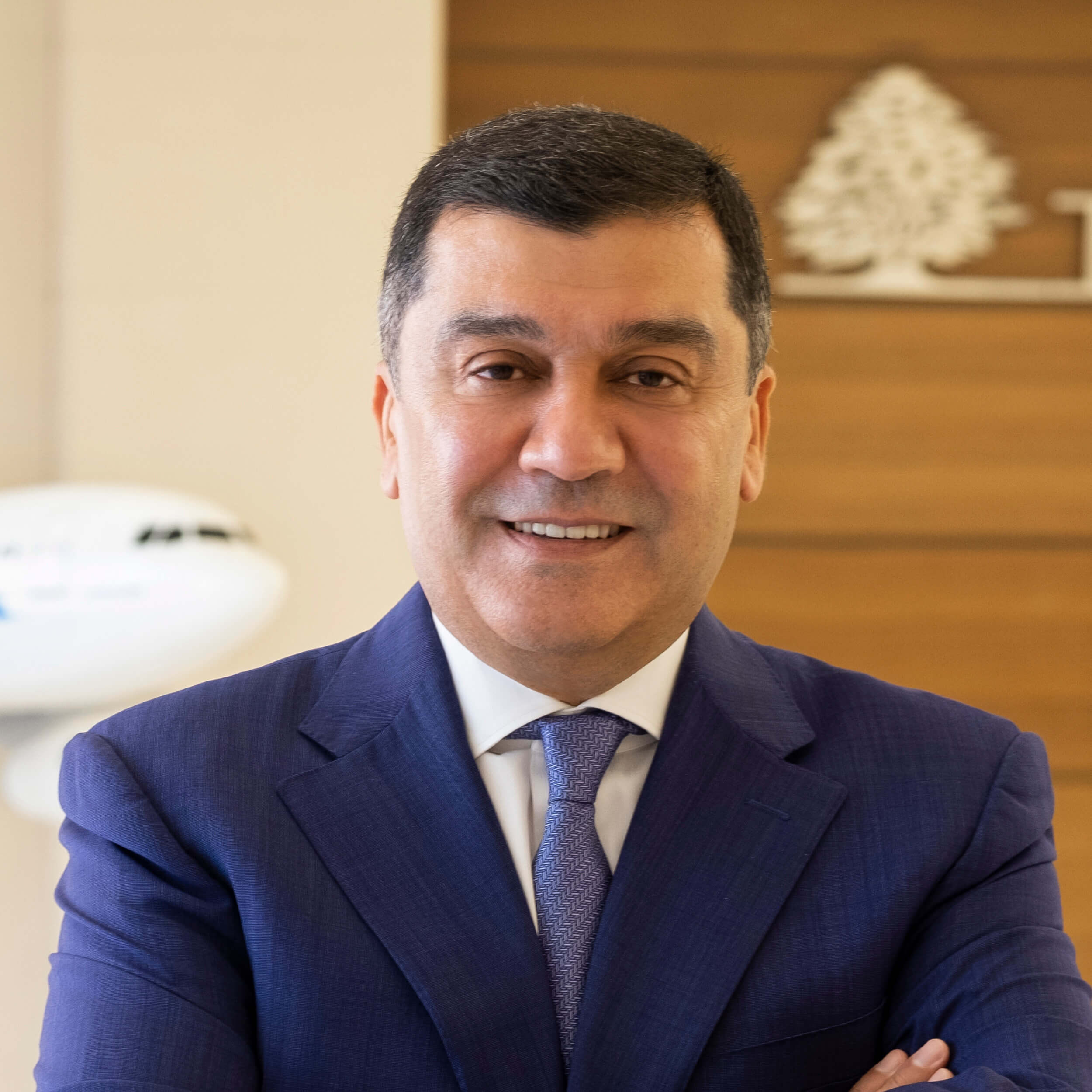 Mohamad El Hout has been leading Middle East Airlines (MEA) for 25 years. The airline, under his leadership, provides services to 32 destinations spanning the Middle East, the Gulf, Africa, and Europe.
MEA's portfolio includes several subsidiaries such as Middle East Airlines Ground Handling, the Mideast Aircraft Services Company, Cedar Executive, Middle East Airports Services, and the Lebanese Beirut Airport Catering Company.
In January 2023, MEA unveiled its new headquarters, known as "the green building."
El Hout's influence extends beyond MEA. He is a member of the board of governors at the International Air Transport Association. Prior to his current role, he served as an adviser to the governor at Lebanon's Central Bank.
#86 Bani Haddad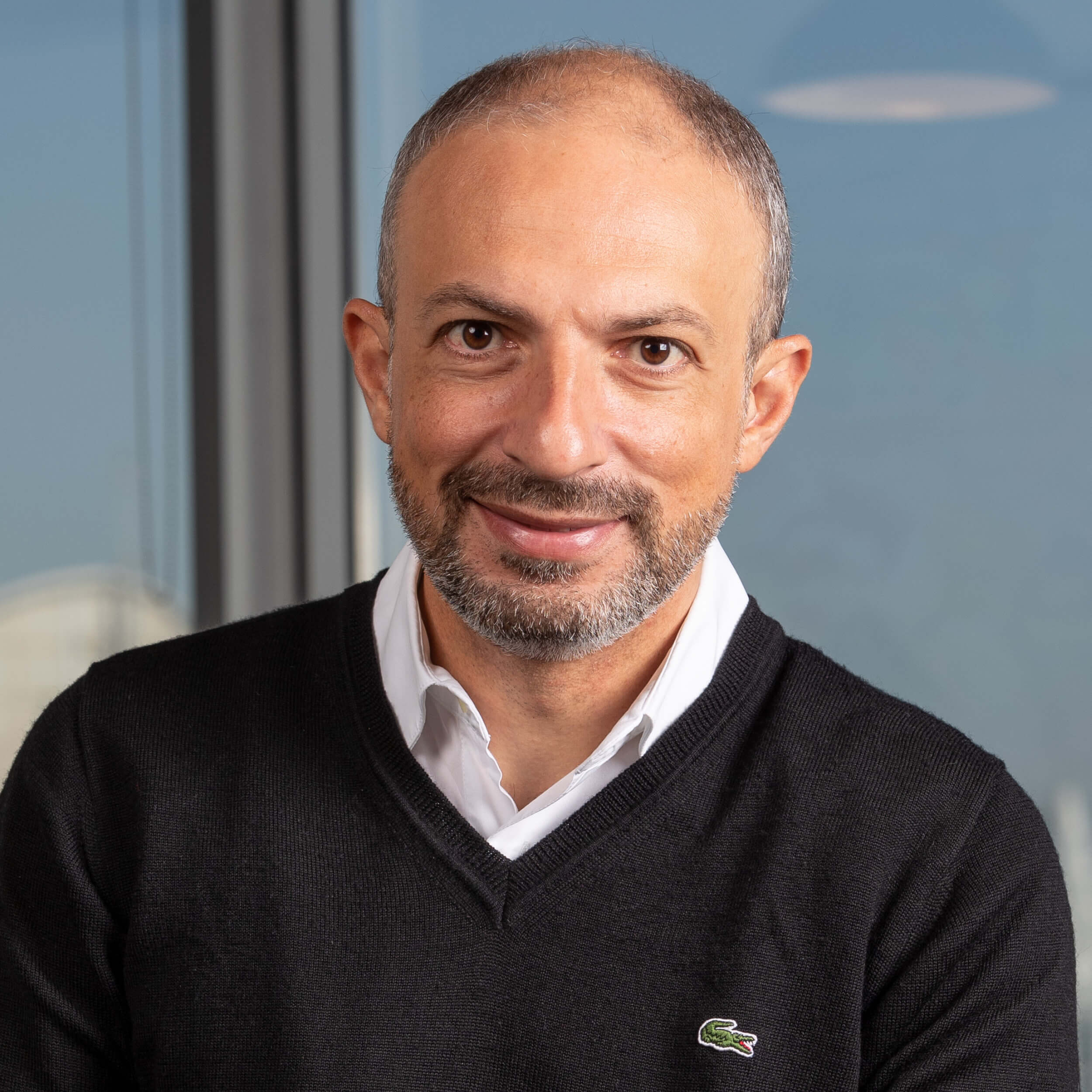 Bani Haddad, with 30 years of industry experience, founded Aleph Hospitality in 2015. The company, which now employs 650 people, operates 13 hotels across the Middle East and Africa.
In February 2022, Aleph Hospitality was valued at $20 million. That same year, the company launched Aleph CARES, a global sustainable development program that sets sustainability standards for all its hotels.
In 2023, Aleph Hospitality continued to expand its operations. In February, it signed an exclusive agreement with Fauchon Hospitality to manage its luxury hotel portfolio. Then, in March, the company opened a regional office in Saudi Arabia.
Before founding Aleph Hospitality, Haddad served as the regional vice president for the Middle East and Africa (MEA) for the Wyndham Hotel Group.
#92 Richard Haddad
In January 2023, Haddad assumed the role of CEO at Ishraq Hospitality, formerly known as Abjar. The company, which is part of the Mohamed & Obaid Almulla Group, owns eight properties. These include Holiday Inn Express hotels, Staybridge Suites Dubai Al Maktoum Airport, Crowne Plaza Dubai- Deira, and Crowne Plaza Dubai Jumeirah.
Ishraq Hospitality has plans for expansion, having signed a Memorandum of Understanding with Capital Elite Development to launch two new hotels in the New Capital, Cairo, Egypt, set to open in 2025.
Prior to his role at Ishraq Hospitality, Haddad served as the CEO of Jannah Hotels and Resorts and worked at the Ras Al Khaimah Tourism Development Authority.
#93 Kamal Fakhoury 
Fakhoury took on his current role in September 2016 at The Cristal Group, a company that manages four properties in the Middle East, including two in Kurdistan, Iraq, one in Saudi Arabia, and its flagship property in Abu Dhabi. The group, established in Abu Dhabi in 2007, also has five additional hotels in the pipeline.
In 2022, the group reported an annual hotel turnover of over $15 million. The following year, in 2023, Fakhoury led the company into the realm of white-label hospitality solutions, forming strategic alliances with major hotel chains such as Hilton, Accor Hotels, IHG, Marriott, and Wyndham Worldwide.
Fakhoury brings over 30 years of hospitality experience to his role at The Cristal Group. Prior to his current position, he served as the COO of the Cristal Group from October 2007. His previous experience includes roles at Rotana Hotels, Starwood Hotels, Radisson Hotels, Hyatt Hotels, and The Luxor Hotel and Casino in Las Vegas.