Elections to the Syndicate of Engineers of Tripoli were held on March 8th, while the first phase of those to the Syndicate of Engineers of Beirut was postponed until further notice because of the spread of the Coronavirus.
The list "Syndicate Revolts" that represented the Revolution won five of the ten vacant seats: four in the section of mechanical engineers (Waël Zmerli, Antoine Sadek, Randa Sleiman, and Haytham el-Mahmoud), and one in that of electrical engineers (Hassane Khalil).
The other winners are Omar Chkhaydem, Omar Zaherman, Wassim el-Haouli, Mohammad Cheikh el-Najjarine from the section of electrical engineers, and Zakaria Akl from the section of mechanical engineers.
Only Mr. el-Najjarine openly displayed his political affiliation, while the other four say they are independent.
At the headquarters of the Syndicate, the day was reportedly relatively quiet, with a participation rate of only 13%.
According to its president, Bassam Ziadeh, participation in the first round always tends to be rather low compared to the second.
In the building, masks and disinfectant gels were everywhere.
When asked about the decision to hold the elections on time despite the spread of the Coronavirus, Mr. Ziadeh assured L'Orient-Le-Jour that every precaution had been taken to guarantee the safety of the engineers and those present.
"We wanted the gatherings to take place outside the building and not in the indoor room," he said, before continuing: "We have also made disinfectant gels and masks available to all."
A total of 24 engineers presented their candidacies for the first-round elections. They were divided into three lists: Syndicate Revolts, Free Independent, and Unionists. Two presented themselves independently.
For Antoine Sadek, the candidates on the Syndicate Revolts' list were "chosen according to very precise academic and professional criteria, for the first time in many years."
Its program consists of "providing training to young graduates to guarantee them better access to the job market, setting up a free library at the headquarters of the order, organizing seminars and conferences on current topics throughout the year, and help young graduates find jobs in Lebanon in an attempt to curb the emigration of engineers."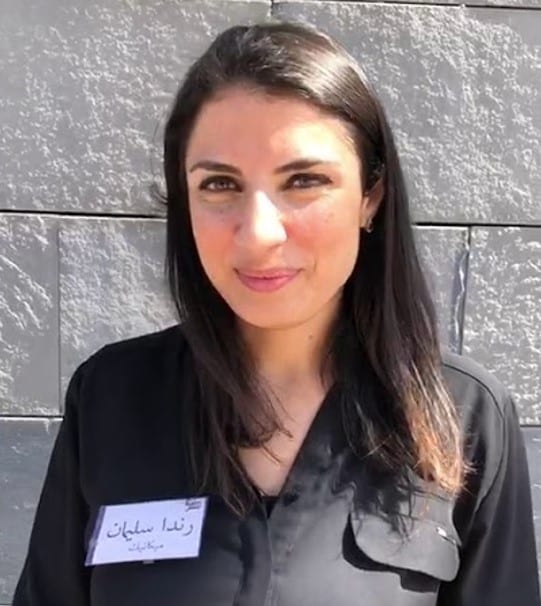 Randa Sleiman, the only woman to run for office, welcomed the fact that her victory coincided with International Women's Day.
She believes that the results achieved by the list of the October 17 revolution – of which she is a member – give the general public a sense of the direction the country is headed in.
According to candidate Mohammad Cheikh el-Najjarine, "the representative of the revolution is not de facto better than that of the political parties. When a ruling political party presents a competent person, it increases its chances of winning."