A remarkable story of resilience and faith of an inspiring Lebanese man who, against all odds, survived kidnapping, assassination attempts, and 22 bullet-wounds and was presumed dead… to then go on and sweeten the world!
The horrendous Lebanese Civil War extended for a bloody 15 years that tore Lebanon apart and left scars that will never heal. But as dark as that period was, it did not lack hope, nor did it prevail over the Lebanese people's powerful will to live.
At the time the civil war erupted in 1975, the Debbas family was a famous and wealthy family that owned plenty of lands, among other assets.
However, at the time when internal and external forces were settling their various scores on Lebanese land, Guy Debbas was not aware that his father owned part of a chocolate factory in the war-ravaged country.
A Square-Off With Death
Hailing from such a prestigious family, at that point in his life, Guy (pronounced Gee) had "everything the world would think you'd have if you had made it," as he puts it when narrating his inspiring story.
Despite that, little did he know at the time, Guy was gradually approaching a series of brutal events that would change his life forever.
In 1976, after the bloody war had been ongoing for a few months, his father George, who was an affluent and prominent Greek Orthodox political figure in the country, was nominated to become the president of Lebanon.
It's worth noting here that Charles Debbas, the first Lebanese President under the French Mandate, was Guy's great uncle.
However, and unsurprisingly, considering the volatile state that Lebanon was in at the time, George Debbas's nomination went very smoothly for neither himself nor the Debbas family as a whole.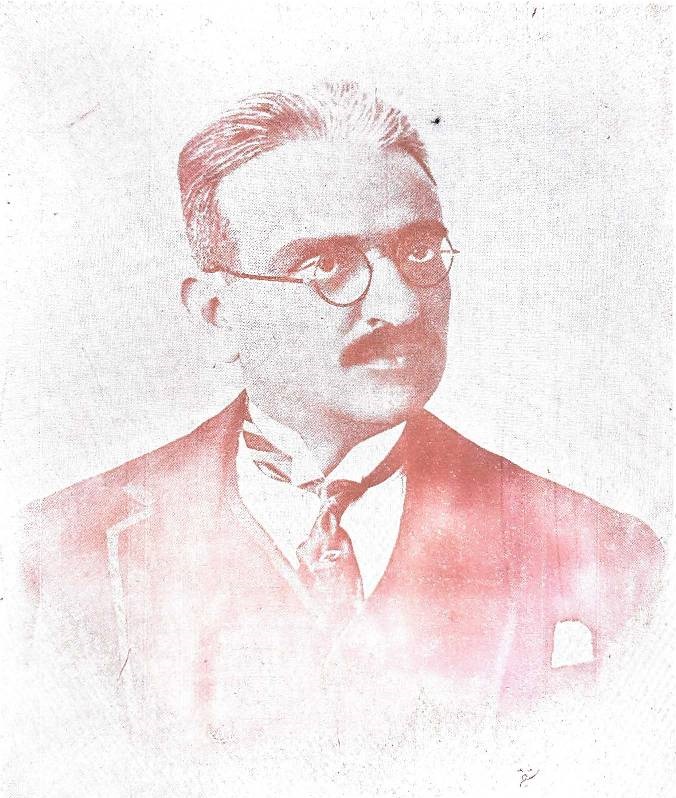 Long story short, death threats rained down on the family with several assassination attempts taking place to prevent George Debbas from reaching the presidency, while Guy was staying in Egypt, away from the upheaval, in compliance with his father's wishes.
In the midst of the violence and intimidation, however, Guy made the mistake of returning to Lebanon without informing anyone, which would have otherwise allowed for security preparations to take place to guarantee him a safe arrival.
And so he was kidnapped by the Palestinian Communist Party upon his arrival in Beirut, and used as leverage to pressure his father.
Guy endured over 30 days of captivity, where he sustained psychological and physical abuse, including torture and malnourishment, before being finally rescued in a big operation conducted, ironically, by the Lebanese Communist Party.
But being a hostage was not the only life-threatening event he experienced during the war, and the worse had yet to come.
"Wait, I'm still here!"
One day, Guy's house was stormed by Palestinian guerillas who proceeded to commit a gruesome massacre that took the lives of almost 20 people, including his father, who died in Guy's arms, and other family members, estate staff, and guests.
Guy squared off with death that day. The 22 hollow-point bullets that penetrated and shredded his body left his life on a razor's edge. He was left bleeding profusely; presumed dead by the terrorists who had shot him.
Thankfully, his brother, who had been in hiding throughout the ordeal, was able to get him to the hospital in time, where doctors advised him to take the presumed dead body to the morgue, to which a resilient Guy was able to muster the strength to say: "Wait, I'm still here."
But his father's killers were not content with him staying alive, and they attempted to finish the assassination in the hospital where Guy was kept in intensive care.
Fortunately, several foreign embassies intervened and prevented that from happening, ultimately securing Guy – who could only be moved around on a stretcher – a flight to Switzerland, where his treatment resumed.
Guy not only got back to his feet less than a year after being shot with 22 bullets, but he also survived bullets filled with poison, 2 of which lodged near his spine and were never removed.
He also miraculously defied doctors' claims that he would never be able to walk again.
It was shortly after his recovery and immigration to the US to continue his agriculture studies that Guy found out that his late father had a share in a chocolate factory back in the war-ravaged Lebanon.
The Debbas family asked the expat to return to Lebanon and work the business into something productive.
And so, Guy traveled between Lebanon and the US for the following two years to work on the chocolate factory while already making a good fortune exporting coffee and honey and importing chocolate in the US.
But the civil war was still very much raging, and it got the chocolate factory destroyed and rebuilt twice. The factory was later destroyed for a third time, but it was not rebuilt after that.
This factory catastrophe coincided with the destruction of Guy's house in Madera, California, in a disastrous fire. The two incidents were a few months apart and naturally took a serious financial toll on Guy.
Sweetening the World
However, resilient and positive as he is, working alongside his wife and aided by a friend's investment, Guy built a new chocolate business in the US from the ground up – a business that was not doing very well.
Seeing the unenviable state his business was in, despite being the first to introduce truffles in the US, Guy was just about to close it down in 1986 before he was unexpectedly invited to attend the International Gourmet Show in San Francisco.
Armed with 1 truffle in hand – in pocket, more precisely – and a strong motivation and unrelenting faith, Guy actually attended the show.
He ended up striking a $35,000 deal with Trader Joe's, a giant American chain of grocery stores, for 400,000 truffles; his dying business was saved, and it has since exploded in fame.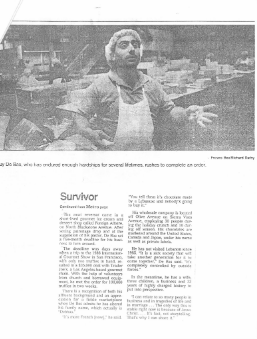 Decades later, today, his award-winning company Debbas Gourmet is a massively successful producer of top-notch gourmet chocolates with over $3.5 million in annual sales.
Guy's chocolate business's road to success is as inspiring as his incredible life story. As to how he made it through so many hardships, it couldn't have been put any better than Guy himself said it:
"God kept me alive so I can sweeten the world."
Special thanks to Max Guy Debbas for sharing his father's truly inspiring story with The961.