For the past month, 60 Lebanese truck drivers have been stranded in Syria, unable to cross the border and return home.
The drivers had entered Syria last month, as they regularly did before, to deliver loads of sand. However, this time, they were stopped in the country, near its southern border with Lebanon, and their identity documents were seized away.
Since then, they remain stuck near the border with their trucks amid harsh weather conditions, still clueless as to why they had been barred from returning to Lebanon in the first place.
The 60 drivers, all from Akkar, North Lebanon, said that they were "suffering from tragic conditions due to the lack of food, medicine, and money," according to the National News Agency.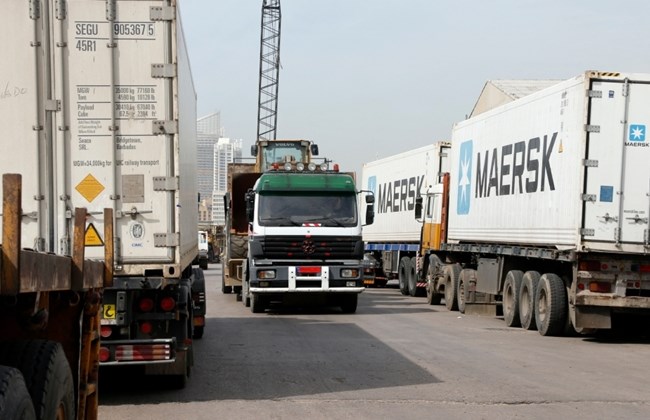 They have let out a plea for help to caretaker Minister of Public Works and Transport Michel Najjar and the Lebanese authorities, asking them to take action and help them by contacting the Syrian authorities to have them released "at maximum speed."
In a similar statement urging the authorities to bring the Lebanese nationals back, the mayor of the northern village of Bebnine, Mohammad Taleb, said the drivers regularly delivered their loads to Syria and returned to Lebanon directly without any issues before this incident.
In this case, they were not even allowed to unload, let alone return home, "which practically made them detainees, in a very miserable situation and difficult conditions," Taleb said earlier this month.
---
Our team works tirelessly to ensure Lebanese people have a reliable alternative to the politically-backed media outlets with their heavily-funded and dangerous propaganda machines. We've been detained, faced nonstop cyber attacks, censorship, attempted kidnapping, physical intimidation, and frivolous lawsuits draining our resources. Financial support from our readers keeps us fighting on your behalf. If you are financially able, please consider supporting The961's work. Support The961. Make a contribution now.