With the situation in Lebanon worsening by the day, a large group of Tripoli citizens decided to take their chances and flee the country to what they hoped would be a better place to live in.
For them, that was Cyprus and also Greece. In order for them to reach their hoped sanctuary, they did what Syrian refugees used to do: embarking in fishing boats to cross the sea.
Coming from different parts of Tripoli, these desperate Lebanese sailed off excitedly from the shoreline of El-Mina in 4 boats, heading to the Cyprus coast from where they apparently had it planned to seek asylum in Greece.
Their unreasonable dream as their daring attempt was cut short by the Cypriot authorities that intercepted them.
Cyprus police reported on Sunday that four vessels appeared off Cyprus' coast within two days carrying a total of 123 migrants, including women and children. Local authorities allowed about half of them to disembark.
One of the boats went adrift off the Cyprus southeastern coast due to a faulty engine. Onboard, there were 21 people fleeing Lebanon. The local police took off the boat 3 women and 9 children and transferred them to a local hospital as a precaution.
On Saturday afternoon, according to Cyprus' police, some 33 migrants aboard a boat were intercepted and transferred to a vessel chartered by the local authorities back to Lebanon where they are reportedly in custody.
On the same day, a boat carrying Lebanese people hit a rocky shore that happens to be within a U.N. controlled buffer zone between Turkish Cypriot north and Greek Cypriot south.
The U.N. peacekeepers handed over the illegal travelers to Cypriot custody: 35 men, 5 women, and 11 children.
The situation has quickly become of great concern to Cyprus that has been already trying to ease its burdens of asylum seekers.
According to its Interior Minister Nicos Nouris, its "migrant reception center is reaching its limits amid concerns over sticking to health protocols to prevent the spread of COVID-19."
One must say that their concern is not bigger than the Lebanese one. The said "unfurling situation" reflects how bad the living conditions have become in Lebanon.
It has, indeed, to the point that people are seeking illegal entries into other countries, willing to become refugees themselves after being custodians of refugees for so long.
Prices are soaring high daily, and with their bank accounts frozen by some unethical even illegal capital control, the Lebanese are barely able to pay their bills and basic necessities.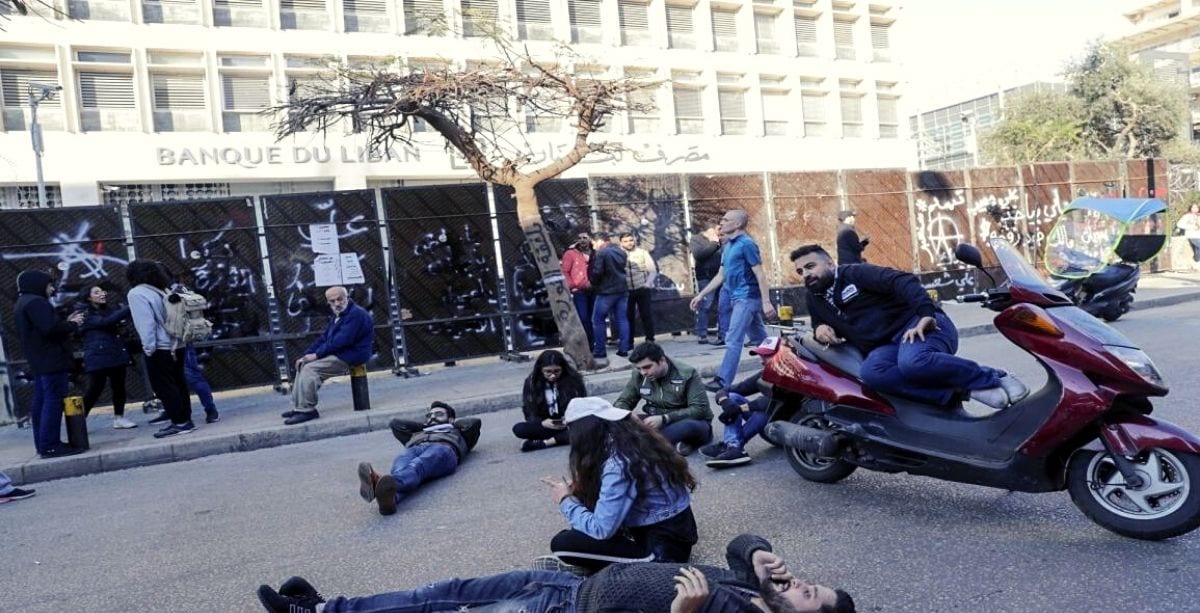 Businesses are closing down, and sources of income are vanishing due to the collapse of the economy and the repeated lockdowns with, in return, no government support.
To top it all, the absence of the state in attending to the aftermath of the Beirut explosion and humanitarian relief have snatched away from many any shred of hope.
The long-stalling crises in the country haven't spared the people of Tripoli who have been already suffering for ages from the disregard of its wealthy politicians and the successive governments.
The capital of the North and the 2nd largest city in Lebanon has seen no due attention from the state and its institutions for decades. No shame whatsoever. And no compassion.
Poverty has been sinking this major historical city of Lebanon that was once, and for a large part of this country's history, a glorious place.
This is where the northern capital of Lebanon has now reached. Its citizens are seeking illegal entrance to other countries in the hope of finding any semblance of life with dignity, even if as refugees.