With the banks in Lebanon freezing their depositors' accounts for so long now, local Lebanese and expats are becoming more and more anxious about the banks' oppressive policy.
People's lives in Lebanon have been more than difficult with the economic crisis, increasing prices and unemployment, and the lockdowns killing businesses, all through which the banks continue to limiting the withdrawals of their money to a strict minimum.
Lebanese in the diaspora haven't been spared from this cruelty. Whether students relying on their parents back home or expats relying on their rental properties in Lebanon or who have been saving their money in Lebanese banks for years and can no longer have "permission" to retrieve it.
That has been indeed highly frustrating.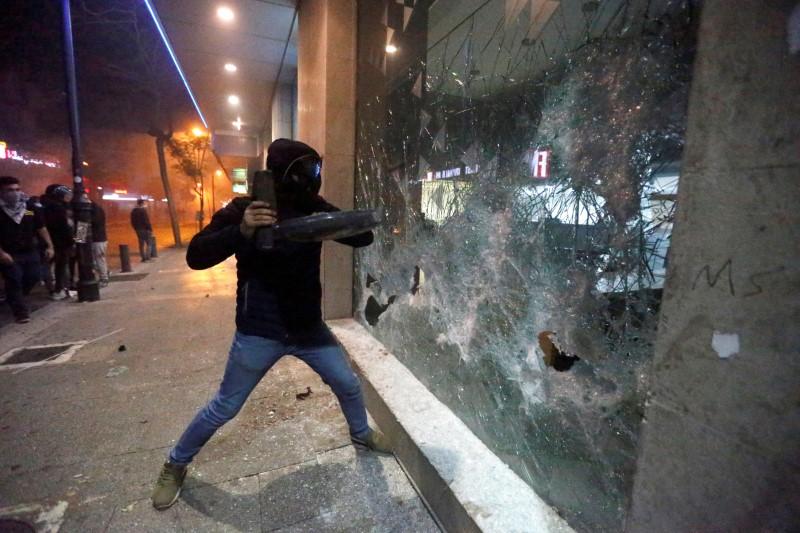 Bilal Khalifeh, a Lebanese expat based in the UK, is among the people who have seen their lives and work impacted by the unethical rules imposed by the Lebanese banks with the compliance of the government.
He has been unable to withdraw his own money from BLOM Bank where he has been saving his hard work income for over 14 years. His last request to the bank was to have all his life savings, amounting to $1.4 Million, transferred to him in the UK.
The bank answered him 6 weeks later, rejecting his request.
Naturally and logically furious with the bank's violation of his consumer's right, and apparently not trusting the Lebanese judicial, Khalifeh sought the English High Court in London with his case and filed a lawsuit against BLOM Bank.
In such cases, judges must first rule if they have jurisdiction over the particular legal matter occurring in a foreign country and hence be legally able to hold accountable the perpetrators.
Hearing done, the Judge on Khalifeh's case ruled that, indeed, the English court can proceed with the lawsuit.
This lawsuit is deemed a breakthrough for the Lebanese residing in Europe, whose bank accounts have been frozen in Lebanon.
According to The National, the lawsuit "has opened up a new avenue for the thousands of expats who have been unable to withdraw money from Lebanese banks amid restrictive capital controls as Lebanon grapples with a crippling financial crisis," Khalifeh's lawyers told the news agency.
"You could potentially see cases being brought against Lebanese banks in other European member states as a result," attorney McCormick added.
That said, all Lebanese depositors residing in the European Union can now form a case against Lebanese Banks that are illegally withholding their assets, even if they do not hold EU passports.
While not all Lebanese expats can afford to sue their banks for limiting or impeding the withdrawal of their money, it appears there is a way for them to do it.
At a time when unity and solidarity are the main power leading the survival of the Lebanese, Khalifeh urged for a financial coalition to help out those impacted by the banks' oppressing policy.
"To those wanting to help the Lebanese, you can do so by forming a financial coalition that supports lawsuits against the Lebanese Banks," he said in an interview with the Association of Depositors in Lebanon.
It is to note that the Association counts over 30K followers on FB. It launched in May of this year to stand up to the banks in defense of the Lebanese people's life savings.
Earlier this month, the association's president, Hassan Moghnieh, presented a letter of complaint in that regard to President Macron, asking him to work on guaranteeing the rights of depositors in Lebanese banks, according to NNA.
He stressed in the letter that immediate reforms in the banking sector are a must to restore confidence in this important sector. It is needed to move the economic wheel and stabilize the country's financial conditions.
You can listen to Bilal Khalifeh's story and insights in the below video-interview with the Association of Depositors in Lebanon: