The research-based online publication, Cybernews, reported that someone is selling up-to-date mobile phone numbers of nearly 500 million WhatsApp users, among which 1,829,661 users are from Lebanon.
A user posted an ad on a hacking community forum, stating that they were selling the 2022 database of 487 million WhatsApp user mobile numbers.
Cybernews sampled the data and confirmed its validity.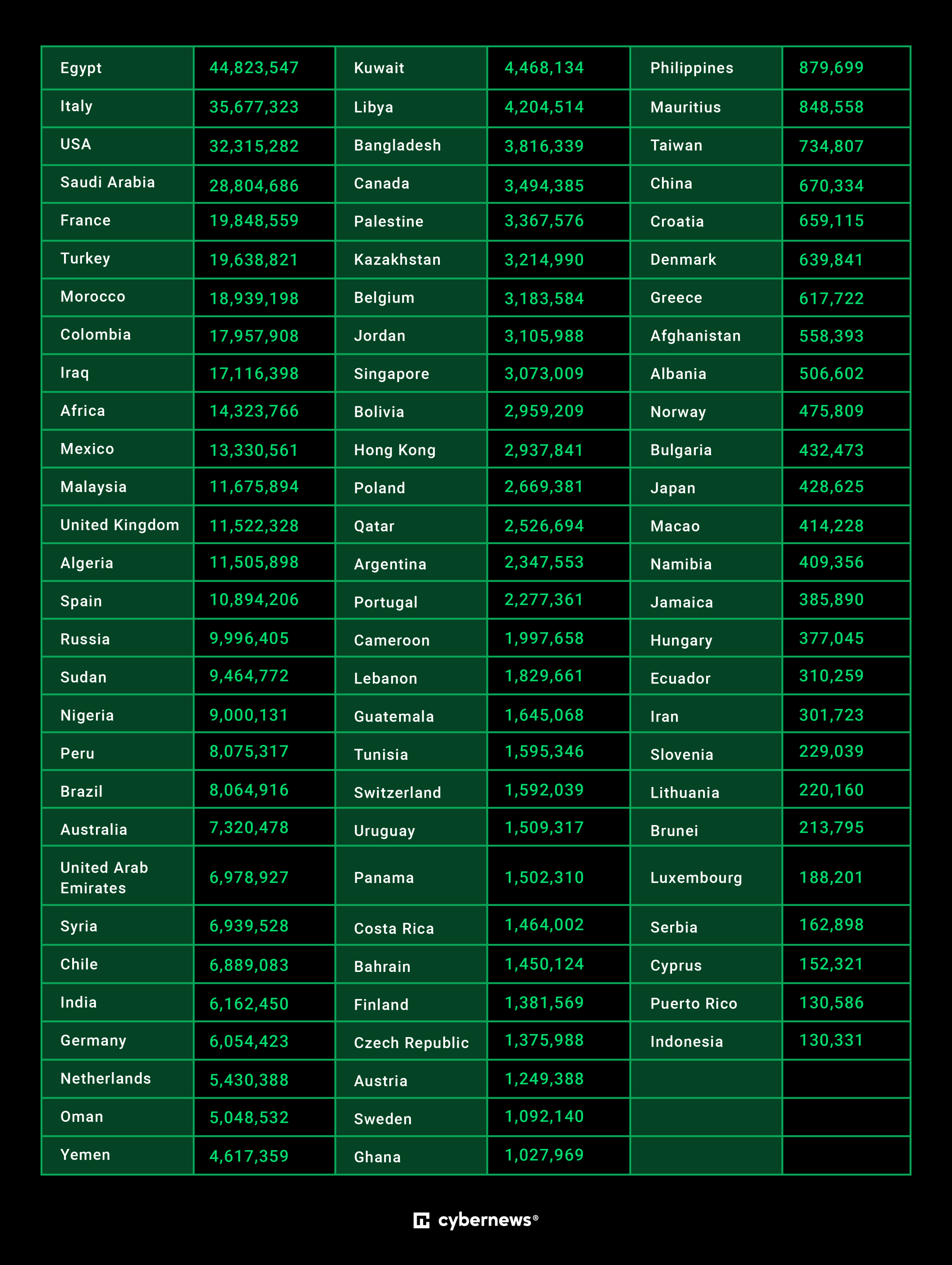 The reported dataset contains WhatsApp user data from 84 countries, with millions of users with phone numbers coming from the U.S., Egypt, France, Italy, Spain, and Saudi Arabia, among others.
It reported that they were selling the US dataset for $7,000, the UK for $2,500, and Germany for $2,000.
Upon further investigations, the publication stated that the numbers collected all belong to active WhatsApp users, adding that the data can be obtained by harvesting scraping, which allegedly violates the application's Terms of Service.
The leaked phone numbers can also be used for marketing purposes, impersonation, and fraud.
"In this age, we all leave a sizeable digital footprint – and tech giants like Meta should take all precautions and means to safeguard that data," the head of Cybernews research team Mantas Sasnauskas said.