"Women of Lebanese origin top our lists."

~Forbes
Forbes "Women Behind Middle Eastern Brands 2020" shone the light on 40 female creators who managed to survive the pandemic, sustain their brands, and push the boundaries despite the hardships.
It is especially significant because Lebanese people, after all, were deeply affected by the economic crisis that had been looming since last year which sparked the October 17 Revolution.
Among all the brilliant women on Forbes's list, Lebanese top the list with the most entries of women per country.
"Women of Lebanese origin top our lists," stated Forbes, and here they are:
#1 Reem Acra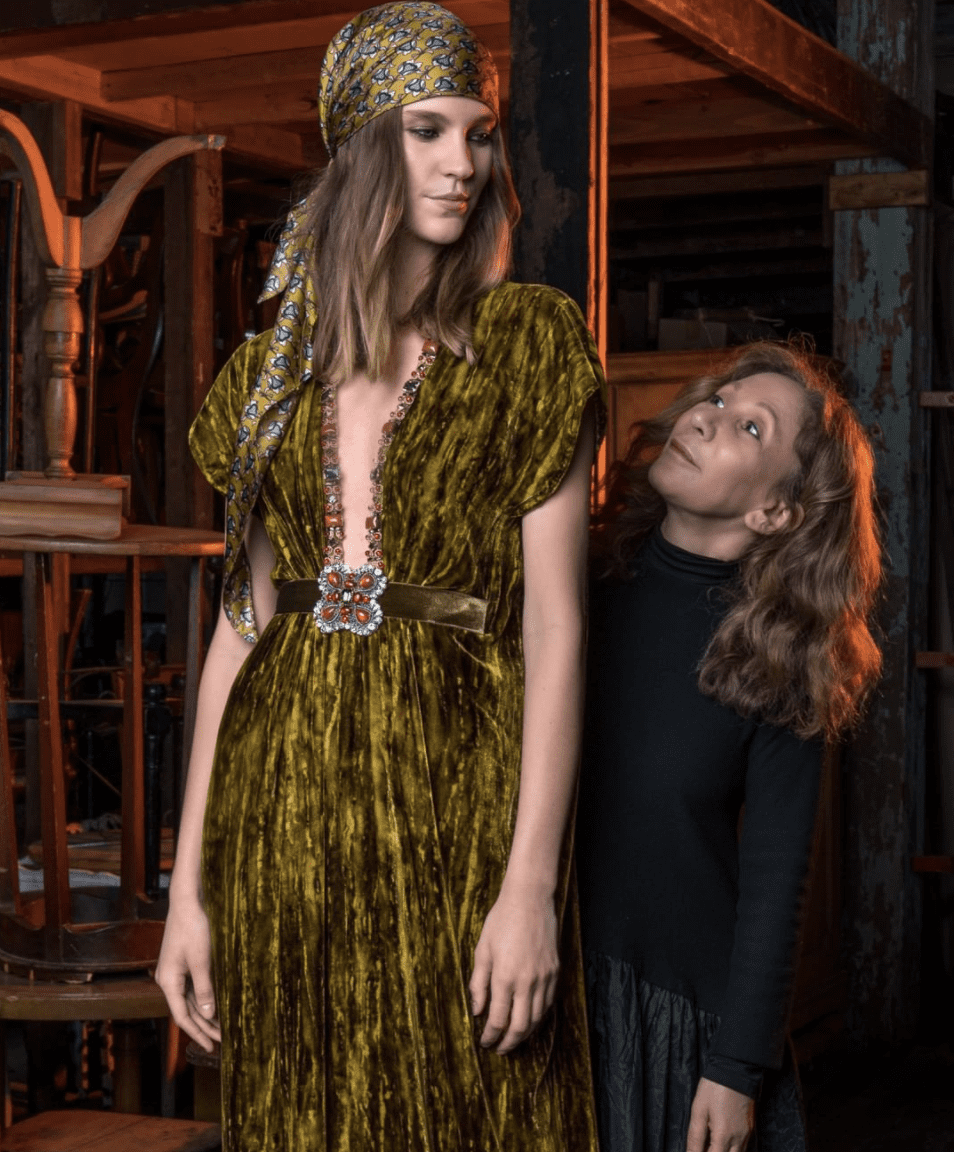 Ranking #2 on Forbes's list, Lebanese-American designer Reem Acra established her brand in New York in 1997. Over two decades later, her brand is a symbol of success.
Her designs have shone out on the red carpet on many occasions, worn by Hollywood A-listers, including Angelina Jolie, Taylor Swift, Jennifer Lopez, and Beyoncé.
#2 Nada Ghazal
In the jewelry category, Nada Ghazal runs a special business that ranked #5 on Forbes's list.
First launched as "Nada G" in 2003, Ghazal rebranded to "Nada Ghazal Fine Jewelry" last year. Celebrities such as Olivia Palermo, Miley Cyrus, Jada Pinkett Smith, Nancy Ajram, and Wael Kfoury are among her many customers.
#3 Gemy Maalouf
Since starting in Beirut in 1996, Maalouf's fashion presence has grown to fashion capitals such as Milan, Paris, and New York.
According to Forbes, Gemy Maalouf's designs are "distributed in 48 different countries worldwide, and more than 150 brand boutiques."
American celebrities Lady Gaga, Kesha, Helene Segara, and Carmen Electra have worn from her designs.
#4 Andrea Wazen
After training under the hands of Rupert Sanderson and Christian Louboutin, Wazen began her footwear brand in 2013.
Her fashionable shoe designs have been seen on many celebrities, including Katy Perry, Kylie Jenner, Jennifer Lopez, Catherine Zeta-Jones, Hailey Bieber, Emilia Clarke, Demi Lovato, and Demi Moore.
She launched in Beirut where her designs are also produced, supporting local livelihoods. Unfortunately, she was one of many designers whose stores, workshops, or homes were impacted by the blast.
#5 Sandra Mansour
In 2010, Mansour launched her own fashion brand after working for renowned Lebanese designer Elie Saab.
Today, her ready-to-wear pieces are worn around the world and even by celebrities. Both Lady Gaga and Gigi Hadid have worn her designs.
After the August 4 explosion, despite being of the designers who were affected, she was able to launch a brand new collection in collaboration with H&M.
#6 Nadine Kanso
Based in UAE, Nadine Kanso launched her jewelry line 'Bil Arabi' in 2006. She has collaborated with huge names in the industryl such as Gucci, Louis Vuitton, Christofle, Bernardaud, and Maserati.
Her designs have been worn by celebrities like Zaha Hadid, Kim Kardashian, Youssra, Kylie Minogue, Lupe Fiasco, and Dita Von Teese.
#7 Emma Boutros
Emma Boutros is the founder and creative director behind the luxury footwear brand, Poise Design.
Launched in 2010, her unique designs have been worn by the likes of Cardi B, Aishwarya Rai, Kelly Rowland, and many more, including many local influencers such as Alice Abdel Aziz, Daniella Debies, Jessica Kahwaty, and Nour Arida.
#8 Maha Morley-Kirk & Elle Hardy
Starting simple but with a huge vision, Morley-Kirk and Hardy established their beauty brand of vegan eyelashes Pinky Goat in 2015.
Just one year after starting small, Pinky Goat quickly gained momentum. "Today they can be found in over 2,500 stores, with over a million products sold."
#9 Karen Wazen
Becoming one of the most recognizable influencers in the region, Karen Wazen launched her eyewear brand in 2018.
Her sunglasses are sold on some of the biggest online luxury fashion retail platforms, such as Farfetch, Harvey Nichols, and Moda Operandi.
#10 Jihan Alama
Jihan Alama first launched her jewelry brand, Djihan, in 2005 in downtown Beirut. Years later, the brand has grown gaining acclaim among celebrities such as Katy Perry and Miranda Lambert.
Oh and she's also married to the Lebanese singer, Ragheb Alama.
#11 Sarah Beydoun
Over 20 years ago, Sarah Beydoun created a line of statement handbags, Sarah's Bag. The Lebanon-based business gained attention when Beyoncé wore one of its designs to the Global Citizen Festival in 2018.
Providing fair opportunities to those who need it, Beydoun hires and trains female prisoners and ex-prisoners, as well as underprivileged women to work in adding designs on the handbags.
In addition, since the beginning of the pandemic, Sarah's Bag has been donating food boxes to families in need with every online purchase.
#12 Tarfa Itani
In 2006, twice awarded designer Tarfa Itani established her own jewelry design house, Falamank. Her designs have been worn by celebrities like Paris Hilton, Dima Sadek, Reem Acra, and even Queen Rania of Jordan.
Itani has been also contributing to the rebuilding of Beirut with a percentage of her sales.