On a buzzing Saturday evening at King Fahd Sports City Stadium in Taëf, the Lebanese Women's National Football team snagged an unforgettable victory. They beat Bhutan 1-0 in extra time, making history with their first senior-level championship title.
Shockingly, the team pulled this off without key professional players like Pilar Khoury, Haneen Tamim, Nathalie Matar, Christy Maalouf, and Julie Atallah. Instead, they relied on rising talent to seize the well-deserved win.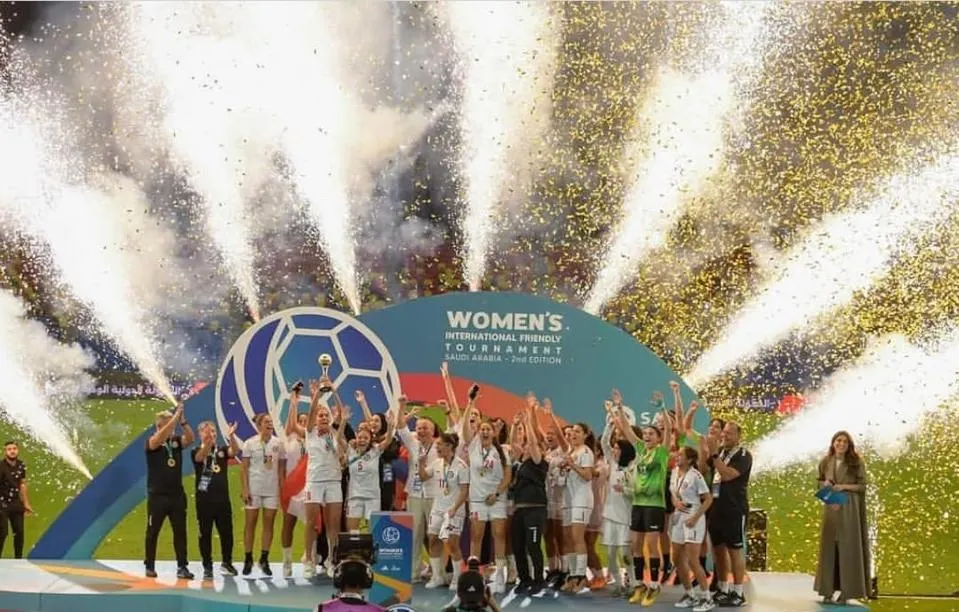 As the clock ticked down to just three minutes left in the first half of extra time, Lily Iskandar stole the spotlight. At the 102-minute mark, the forward netted a crucial goal, thanks to a brilliant setup from Cynthia Salha on the right flank.
But the story doesn't end there. This goal not only sealed the win but also catapulted Lily Iskandar into the record books. She's now the all-time leading scorer for the Lebanese women's team, boasting a total of 9 goals under her belt.
A night to remember, indeed, for a team that has just set a new standard in Lebanese women's football.
Related: Lebanese Women Football Team Just Qualified for Finals In International Women Friendlies