The Lebanese Zaffe is what makes weddings in Lebanon unique and many are now including this ancestral performance in major events as well to add this unique cultural flavor to their celebrations.
The Zaffe is not new in Lebanon. It has been part of the cultural traditions of the Lebanese villages where men in folkloric attires dance to the old beats of drums and music in an enthralling presentation.
The dabke traditional dance takes part in the Zaffe and also various performances, like sword dance and spectacular acrobatic feats.
In recent decades, Zaffe bands have started including women, and some of these bands have been adding modern twists to their presentation while the traditional predominates.
The Zaffe reigns in Lebanese weddings but they are more and more seen in events.
So, if you are looking for a Zaffe band for your event or your wedding, here are some of the best in Lebanon:
Al Ahlam Zaffe – Bauchrieh
Al Ahlam Group was founded in 2006 and ranks among the top in Lebanon today.
It is a member of the International Dance Organization, according to Arabia Weddings. It has 70 professional dancers and covers numerous weddings locally and internationally.
Contact: 03 985 236
Al Oumara Group – Sin El Fil
Al Oumara Group was founded in 2003, providing a large scope of event activities and services. The Zaffe band covers events in Lebanon as well as other countries in the Middle East, offering full packages from Zaffe to lighting, fireworks, costumes, and shows.
Contact: 03 387 938
Al Wazir Zaffa – Jal El Dib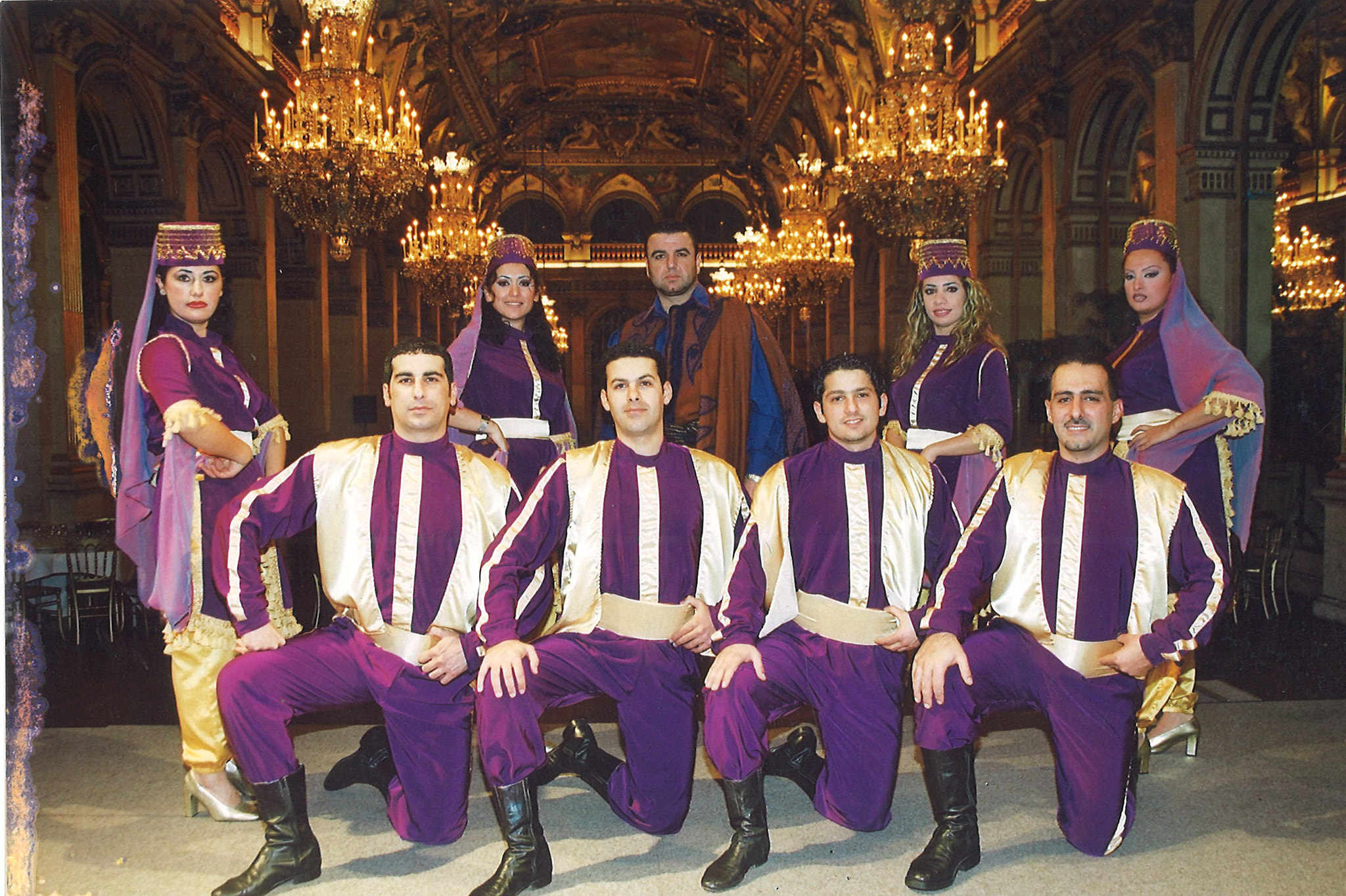 Al Wazir group offers entertainment with a Zaffe band, parades, fireworks, and other services.
For more information, contact: 03 783 791
Amjad Group – Ain El-Mraisse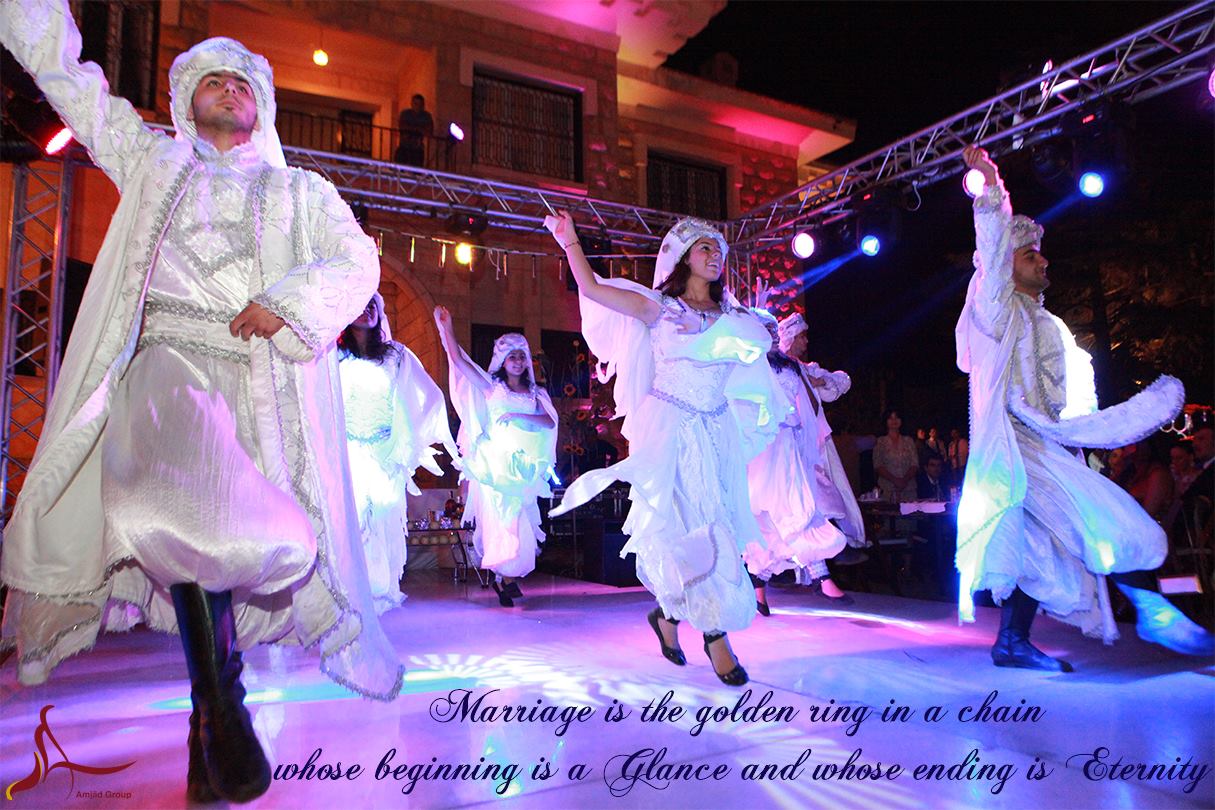 Amjad Zaffe Group provides professional Zaffe and entertainment for all events.
For more information, contact: 03 911 826
Areej Group
Areej Group was established in 2005 and it provides expert dancing in its own unique zaffe and many different types of western dance shows and entertainment, not only traditionally Lebanese.
For more information, contact: 03 509 149
Kalista Group – Zalka
Kalista Group was founded by two partners Ziad Al Batlouni and Tracy Chammas who had 14 years prior of experience. The company provides a diversity of performing arts but especially focuses on dance.
For more information, contact: 71 929 228
Zaffet El Sultan – Zouk Mosbeh
Zaffet el Sultan offers professional entertainment services for all events, from Zaffe to parades and fire shows.
For more information, contact: 03 128 601
Zaffat Al Mir – Jounieh
This Zaffe Band consists of 100 dancers and musicians who are experts at Lebanese Zaffe and oriental, victorian, and Spanish dances.
For more information, contact: 70 995 090
Zaffet Youssef Mouakkar – Zahle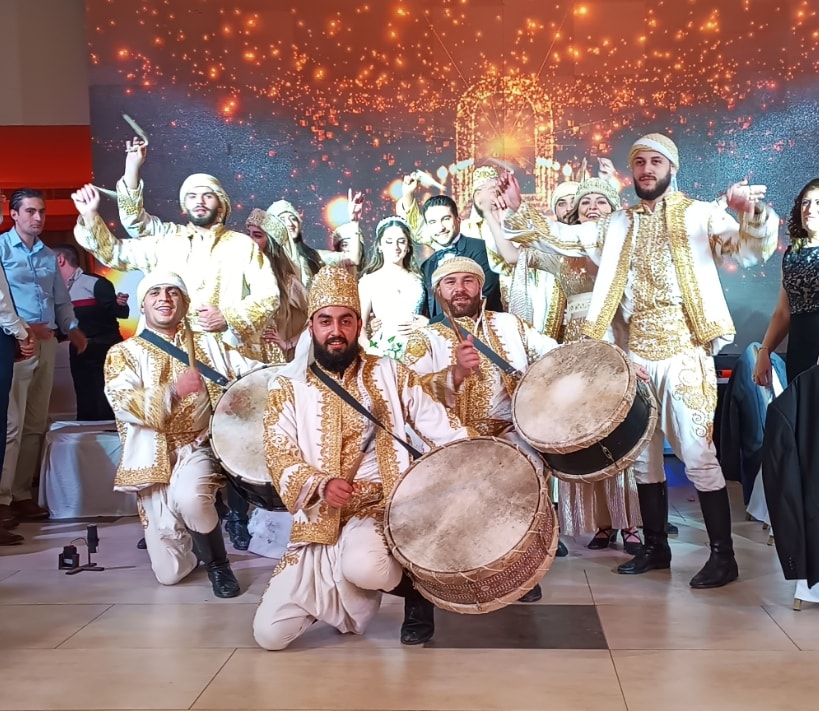 Youssef Mouakkar Zaffe Group offers the traditional Lebanese experience. It is strongly inspired by the Lebanese culture, from folklore to the dabke and Zaffe dances.
For more information, contact: 03 703 022
Zaffet Jabal Lebnen – Antelias
Zaffet Jabal Lebnen provides a wide choice of entertainment for weddings and events, and the group is known for delivering outstanding zaffe performances.
For more information contact: 71 070 050
Al Kayasira group – Various locations
Officially known as Caesars Of Entertainment, this group presents performances a la granda, directed by Elie Safadi. It also performs in Cyprus.
The group has 3 branches in Lebanon: Jounieh (La Cite), Zahle (Ghossein Center), and Akkar.
For more information, contact 3492516
Zaffet Majd Lebnan – Kaslik
This zaffe band specializes in show production and entertainment design with an emphasis on traditional Lebanese elements such as dabke dance.
For more information contact: 03 210 703
Zaffet Omri – Beirut
Zaffet Omri by Pierre Mouawad is made of professional dancers and drummers that offer entertainment for all events.
For more information contact: 03 312 918
Zaffet Al Ajyal – Naccache and Forn El Chebbek
Zaffet Al Ajyal will make your event an unforgettable one with beautiful folklore costumes and dances.
For more information, contact: 03 020 972
Hekayat Group Zaffe
Hekayat Group provides a diversity of entertainment services not limited to traditions only.
For more information, contact: 70 711 589
Related: 11 Things That Make Lebanese Weddings The Most Unique In The World.