Inspired by the "mysteries of the world," the acclaimed Lebanese designer Zuhair Murad unveiled his "Les Arts Divinatoires," a couture collection for Fall-Winter 2022-2023, infused with glimmers, and astrological and serpent symbols.
Zuhair Murad's Couture collection is themed by the cosmos and its lucky stars as a testament to attracting fortune and fame.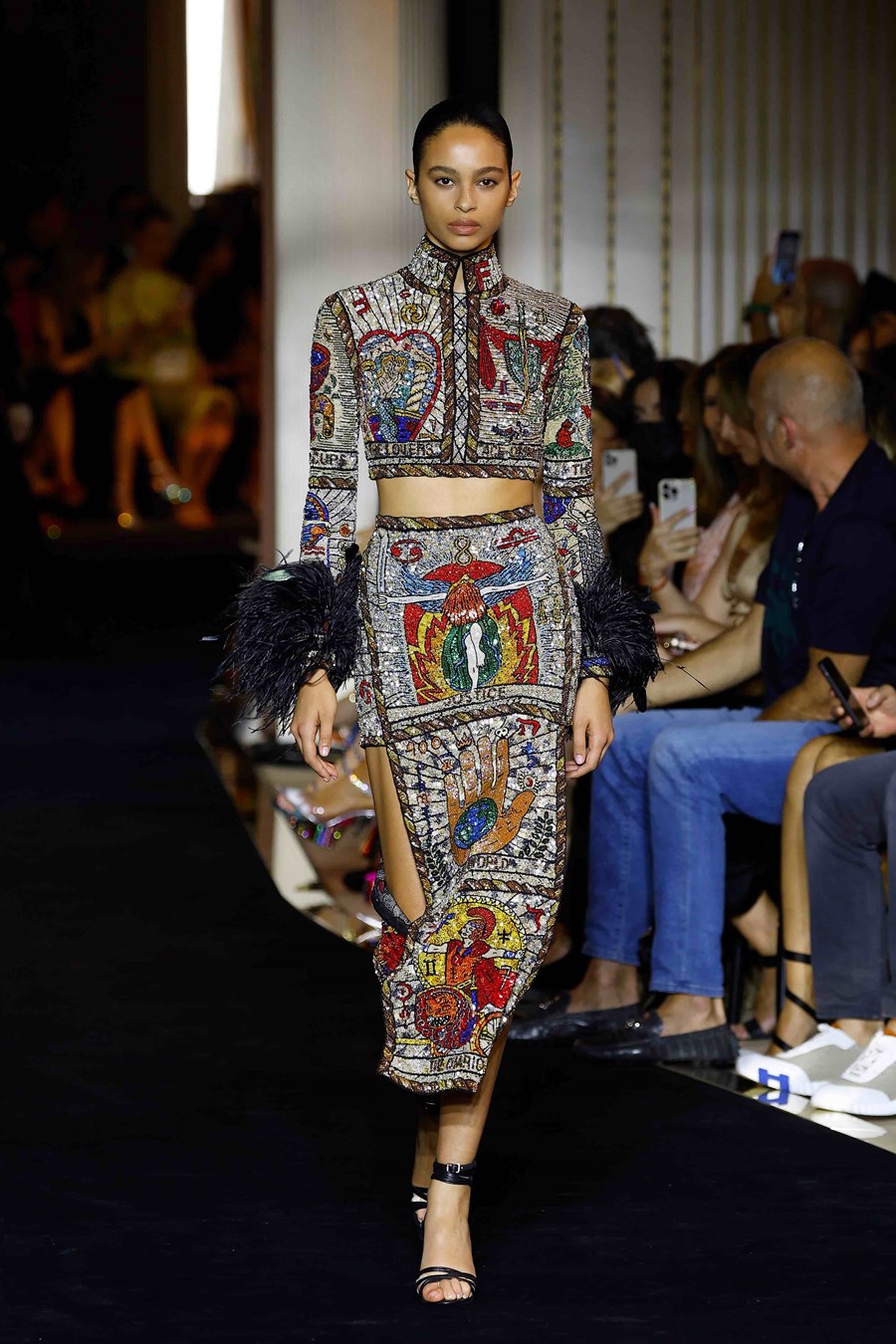 For his Fall-Winter 2022-2023 collection, Murad used mystical art inspired by Tarot, astrology, horoscopes, and palmistry to narrate "ten successive tales" woven with feathers, fabrics, and embroidery in celestial shapes.
The couture collection is filled with high-cut skirts combined with thigh-high boots, Karakou jackets, bodysuits, short dresses, long sheath gowns with daring shoulders, ball gowns, draped jumpsuits, and capes to reflect the designer's signature touch.
Inspired by the art of Daria Hlazatova, Zuhair Murad reveals a collection shining through silver embroidery and centered symbols along with bestowing "an expansive astral theme" especially focusing on Cancer, the astrological sign of the designer.
The snake symbolizes health and is boldly woven to complete the collection and represents a sense of protection, while the Tarot embodies all the enigmas lost in geometric adornments.
Discover some of Zuhair Murad's designs for his "Les Arts Divinatoires" couture collection for Fall-Winter 2022-2023: