Julian McBride is a forensic anthropologist and independent journalist born in New York. He's the founder and director of the Reflections of War Initiative (ROW), an anthropological NGO.
He reports and documents the plight of people around the world who are affected by conflicts, rogue geopolitics, and war, and also tells the stories of war victims who never get their voices heard.
He is published throughout several platforms such as the National Herald, Hellenic News of America, Journal of Forensic Psychology, and the Assyrian International News Agency, to name a few.
He recently spends some time in Lebanon to know the true situation firsthand so he can show his colleagues and peers in the US the true plight of the average Lebanese civilian.
"Lebanon is very close to my heart and the people deserve better than what they're getting," McBride told The961.
---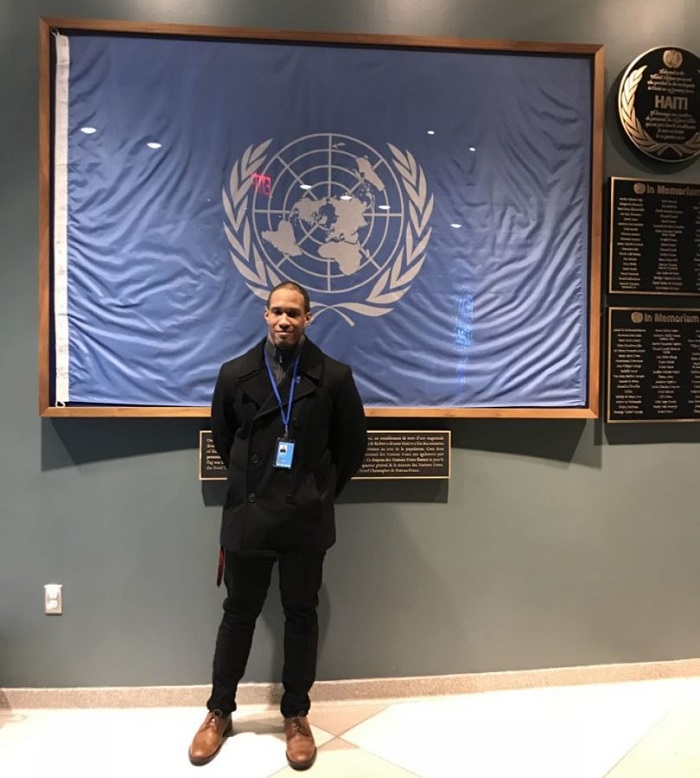 For several years, I have kept up to date on Lebanon's history. As an anthropologist who has studied the rich history of the Levant, Lebanon holds a special place in my heart with one of the richest histories in humanity, full of illustrious archaeological sites and architecture.
Lately, I have been involved with Lebanese politics, after many of my Lebanese friends and colleagues would plea for outside support of their country's ever-decreasing standard of living and health.
As an anthropologist interacting with unfamiliar cultures and seeing different perspectives can give you an idea of a situation and the causes of it anywhere in the world.
I have always been in the field of human rights ever since leaving the United States Marine Corps after feeling that I served an unjust cause.
To me, the plight of Lebanon is a just cause that I had to research and see for myself. Having been in contact with many influential Lebanese activists, historians, and youth intellectuals, I took the journey to see the daily life of people in the country.
I embarked from NYC and arrived in Beirut on 18 August 2021. I stayed with one of my close friends at a loft in Baabda, right near the municipality and presidential palace.
The country itself was experiencing a slow collapse since the 1975 civil war began, but it was rapidly deteriorating over the past few years. I did not imagine it would be this bad when I came.
Even though Baabda is a crown jewel of Lebanon because of the needs of the presidential palace, we were only allocated 4-5 hours of electricity per day. Some areas of Lebanon can have a little more allocated electric power, some even less.
With the electric shortages, hospitals are unable to operate thoroughly on patients and risk losing the sicker and elderly due to the lack of power.
The electricity crisis has also complicated the process of purifying the contaminated tap water, and now Lebanon faces a water shortage.
This summer has also been one of the hottest on record, and with the lack of electricity, people face insane heatwaves and humidity that can reach up to 70-80% per day, draining the life and energy out of the average citizen.
The gas crisis has been a near-death blow for the people here. The average citizen waits up to 4-6 hours a day just to fill up on fuel and, even when it is their turn, many are given only a 1/4 tank or simply turned away.
This has led to desperation as Lebanese citizens leave their cars parked overnight in waiting lines of gas stations for a glimmer of hope to fill up in the mornings, though it can be dangerous as those parked cars are vulnerable to theft and carjacking.
Uber and cab drivers are unable to make a living anymore as it has become increasingly hard to transport clients and tourists across the country as they also suffer from fuel shortages. This equals fewer rides and more cancellations, which in turn leads to layoffs and bankruptcy.
In some instances, fights break out over gas stations, which is a very scary scene both for Lebanese and foreigners. Some fights lead to potential guns being drawn by either civilians, militias, or army near the gas tanks.
I was advised to immediately run in the other direction if I was in proximity of a fight at a gas station. That is how dangerous the situation has become.
In all of this, what is the most shocking is that the gas crisis is not a shortage; Lebanon in fact has imported more gas in the previous years than any other timeline in the nation's history.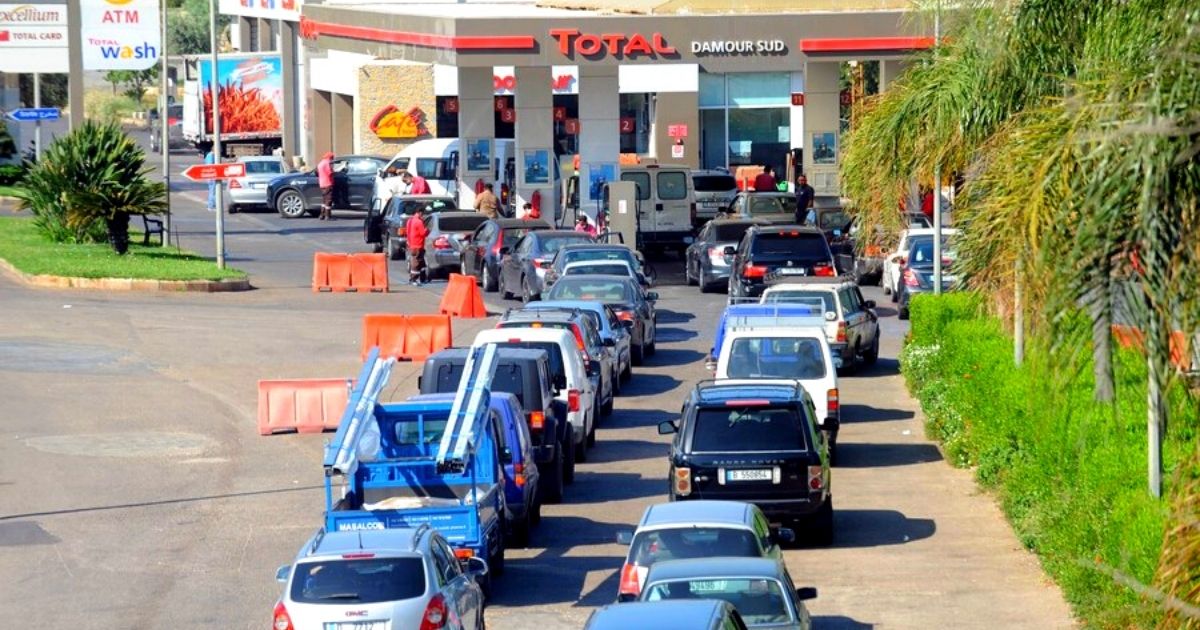 It is a known fact that this devastation is due to the fuel being used in a political game, in geopolitics, and the black market. Much of the gas is hoarded by profiteers who raise the black-market price at 5 times as much as a regular fill-up.
The Party of God, al-Hizb, controls much of the fuel imports coming into Lebanon and their party/militia finances itself on the black market since much of their assets have been frozen from western sanctions.
Cross-border smuggling to major Hezbollah ally, the Assad government in Damascus, has cost the Lebanese over $20 billion USD in the last 5 years (The Independent Arabia, 15 May 2020).
That figure may not seem a lot for wealthier western nations, but for a modest Middle Eastern nation, which has gone through massive inflation and decimation of its lira, the smuggling has had crippling effects.
The other ruling parties either allow this black-market profiteering as their personally owned companies benefit from it or they look the other way with cash bribes. Corruption is at its highest level, top-down in Lebanon.
A growing water crisis threatens health across the nation, especially during the unforgiving heat wave months.
Families were originally allocated fair shares of drinkable water the years after the civil war. With the ever-increasing electrical problems, the inability to process drinkable water at factories has extremely hurt the country.
Most of these plants need electricity to run the disinfection of drinkable water and now stores and companies are running low.
With temperatures up to 30 Celsius and extreme humidity, drinkable water is essential for survival for the average Lebanese family. As it runs scant, we will surely see more inner fights and conflicts in stores over the remaining drinkable water.
Black market profiteers will aim to increase water prices as well, with what they hoard. Tap water is undrinkable and if bottled water supply runs low, people will drink from the tap in desperation, which will surely lead to more sicknesses and infections that will overwhelm the already stretched-thin hospital system.
The healthcare system is also at the forefront of the failing state.
Much of the population has not been vaccinated and supplies run low in hospitals as governmental mismanagement has left the staff low on basic needs and underpaid. Many practicing doctors have left the country for better-paying jobs in Europe, the Gulf States, and North America.
COVID-19 cases are on the rise and hospitals are overwhelmed with not just infectious patients, but by many feeling the brutal heat in one of the most scorching summers in world history.
Electricity is scarce, even in the hospital system, and fuel runs low. The extremely sick patients are on the verge of death if the basic needs of the hospital system are not addressed.
Even ambulances are having a challenging time finding fuel, which leads to even more deaths in the country when drivers are unable to reach patients due to lack of fuel and major traffic jams from gas lines.
There are cases of grieving cancer patients who fear death from a lack of treatments and medicine from the healthcare system thanks to neglect by the country's top leadership.
Emirates airlines themselves are now giving extra baggage space for anyone flying to Lebanon to deliver much-needed supplies as the country continues its ongoing collapse.
The youth intellectuals who live in Lebanon and have the ability to change the country are restricted because of the situation.
The Lebanese passport has lost most of its worth, making it harder for Lebanese nationals to study and have internships abroad.
The banks have repossessed their college funds, which their parents saved for them, and many do not have the means to pay for their semesters inside the country or abroad as the LL is losing value daily.
The senior citizens who lived through Lebanon's golden years in the 50s and 60s have had the most trauma thrown on them.
For decades they saved up to give their families better lives and opportunities and the banks have frozen their savings. They lived through the devastating civil war, 2006 war, and various skirmishes in Lebanon's history.
They are unable to sell their homes due to the economic situation and foreigners have abandoned the paradise of Lebanon, leaving much of their assets useless and empty.
Those who were able to obtain passports in other nations have not looked back as the situation becomes bleak daily.
Sanctions have also hurt the economy. As the militia known as Hezbollah maintains close ties with Iran and Syria, the state itself suffers from the Caesar Act sanctions.
Much of the lira has dropped due to either mismanagement, embezzlement, failure to pay back multiple loans, or sanctions from the West.
Many international companies have refused to do business with Lebanon because of the sanctions as many do not want to be tied to a designated terrorist organization, which Hezbollah has been labeled as in the US and most of Europe.
Many corporations and nations need permission from the State Department to pursue maritime trade with Lebanon as the sanctions have tightened. There is an embargo of imports from Iran to Lebanon; overall, five countries cannot send imports to Lebanon.
Though there are other options to import gas from oil-rich countries such as Nigeria or the Gulf states, and two hundred plus nations not on the designated blockade list, the ruling elite continues to defy sanctions and once again announced gas imports from Iran.
The lira had already lost close to 90% of its value. With the new looming sanctions coming from Hezbollah's defiance, the economy will all but collapse.
Ironically the same day Hezbollah announced they were greenlighting oil imports from Iran, Israel warplanes flew overhead in Beirut and fired missiles into a Hezbollah warehouse in Syria.
This could very much be a sign that this raid was authorized by DC, Paris, and others, as Hezbollah has pushed a final red line that the West warned about numerous times.
The people of Lebanon are hostages to a geopolitical wargame as most want to be left alone from the militias, air raids, and sanctions, but cannot do so until the elephant in the room is finally addressed.
The government has maintained power under the illusion of "fear of religious sects losing power" to constantly get their supporters to continuously vote them in.
The same warlords, smugglers, and thieves who took part in the civil war maintain authority to this day; Christian, Shiite Muslim, And Sunni Muslim alike.
Many people who I interviewed, and spoke with, in Lebanon have stated much of the crisis lies in their own hands as they have constantly kept the same crooks in power willingly, even though there would be consequences of it.
A major problem in politics there is that many religious sects are distrustful of each other and will vote in their same crooks based on sharing the same religion.
The irony is that those same crooks at the top break bread with each other and live lavish lifestyles while much of the country cannot afford the basic needs to survive.
All you must do is to look at the close relationship of the Christian Free Patriotic Movement and the Shiite Muslim Hezbollah to see corruption firsthand.
For Lebanon to survive, the system cannot have another election. The entire political system is unattainable (rigged?). Not a single Member of Parliament has been arrested for the August 4th, 2020, Beirut Blast, which signified a death blow to the Lebanese economy.
The elections just keep the wheel spinning. Overall, the system must break and be destroyed completely.
Until then, the red, white, and green Lebanese flag no longer exists. It is only the black, green, and white flag that should be flown. The flag of despair, corruption, hopelessness, and a failed state.
---
Our team works tirelessly to ensure Lebanese people have a reliable alternative to the politically-backed media outlets with their heavily-funded and dangerous propaganda machines. We've been detained, faced nonstop cyber attacks, censorship, attempted kidnapping, physical intimidation, and frivolous lawsuits draining our resources. Financial support from our readers keeps us fighting on your behalf. If you are financially able, please consider supporting The961's work. Support The961. Make a contribution now.