Lebanon launched its vaccination plan against coronavirus (COVID-19) on Wednesday afternoon as it continues to record high numbers of new infections.
From the Grand Serail, caretaker Health Minister Hamad Hasan said the plan's objective is "to achieve high levels of vaccination, reaching 80% of the population, to reduce the outbreak."
The vaccine will be free, administered without any fees even at private vaccination centers. Taking it will not be obligatory.
The adopted vaccine will be unanimous across Lebanon, and the vaccination plan will include Lebanese and residents of other nationalities, in addition to diplomatic missions, the official said.
Hasan indicated that there is an exaggeration of some complications of the vaccine and an ongoing call for citizens to refrain from taking it.
"… However, we confirm that the vaccine that will be adopted is the most effective and safe and will lead to achieving the desired goal of applying the vaccine," he stressed.
Hasan went on to explain that there are laws in place that govern and regulate the rergistration of pharmaceutical preparations, including vaccines.
"There are two adopted articles [to select a vaccine]: firstly, that the vaccine is approved by the World Health Organization and, secondly, that there is a license for the vaccine to develop the health system."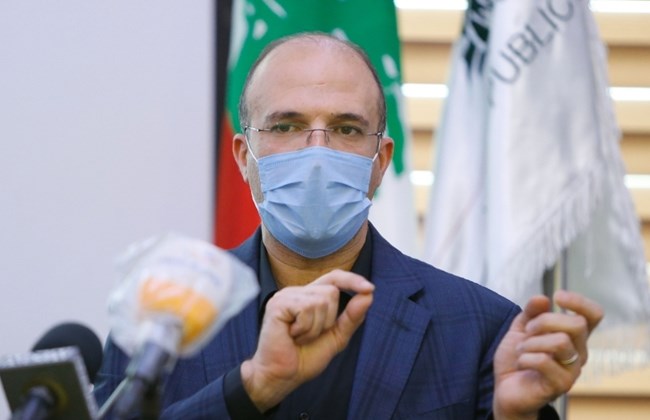 A little over 2 million doses of the Pfizer-BioNTech vaccine have been reserved by Lebanon, and they will arrive gradually over the course of 5 weeks, starting mid-February, according to the plan.
It's important to note that social distancing, wearing a face mask, and other precautionary measures will not end with the administration of the vaccine.
In fact, these measures will remain effective until the end of 2022, according to the head of the Parliamentary Health Committee, MP Assem Araji.
We have a dedicated coronavirus section where you can find the latest news/updates about the pandemic in Lebanon, inform yourself with WHO-verified resources, and track the number of cases in Lebanon in real-time. Click here.