Lebanon's foreign minister, Charbel Wehbe, visited the Swiss ambassador to Lebanon, Monika Schmutz Kirgoz, to demand the absolute secrecy of the Swiss Judicial in its investigation of Riad Salameh.
The investigation into "suspicions of money laundering and embezzlement by the Central Bank Governor" has been a high profile case in recent times with local and international media reporting, as well as the Lebanese public discussing it on social media.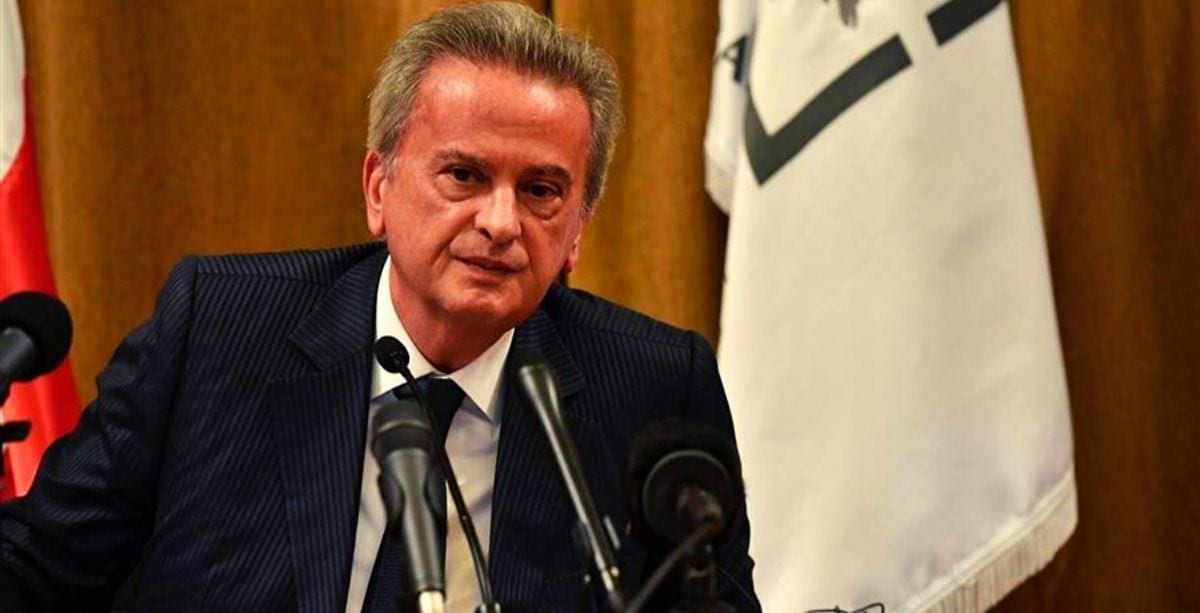 The Lebanese foreign minister is seeking to have the Lebanese kept in the dark, stating that "despite the importance of this matter to the Lebanese public, absolute secrecy is required in response to what is being circulated through Lebanese media regarding this case."
He even called on the media to "report the news as it is, without interpretations, additions, or switching words around."
However, the media and the public are not the only ones discussing the case and "interpreting" as he is blaming.
The caretaker Minister of Justice, Marie-Claude Najm, has herself discussed it in a recent TV interview, insinuating her suspicions of Riad Salameh, and naming top officials, including the president, whom she accused of protecting him
From her side, Swiss ambassador Monika Schmutz Kirgoz refused to comment on the investigation, saying that the Swiss minister of justice and the attorney general were dealing with it.
She added that the Swiss attorney general was the one who requested judicial assistance from Lebanon justice.
Following the opening of this investigation, and as soon as Salameh was questioned by Lebanon Public Prosecutor, Switzerland proceeded with officially freezing all of Salameh's accounts.
Last week, the Lebanese judiciary informed Salameh that he is given two choices, to present his testimony before the attorney general in Switzerland or before a Swiss judicial delegation at the country's embassy in Lebanon.
However, Salameh denied he had made any transfers from the accounts of the Banque du Liban or from its budgets, but expressed his readiness to go to Switzerland to present his testimony.
"All reports about large transfers reported by some media outlets are very exaggerated and have nothing to do with reality. They aim to systematically tarnish the image of the central bank and its governor," he said in a statement on Monday.
He also refused in his statement to "publicly delve into figures and facts to refute all the lies."