With the conclusion of the 2-week lockdown, Lebanon surpassed 1,000 total coronavirus (COVID-19) fatalities.
On Sunday, the Lebanese Ministry of Public Health confirmed 1,266 new COVID-19 cases, 13 deaths, and 1,824 recoveries, in its daily report on the epidemic.
The number of infection and death cases has not seen a notable decline compared with the beginning of the lockdown, which started on November 14th and was unfavorably lifted on Monday.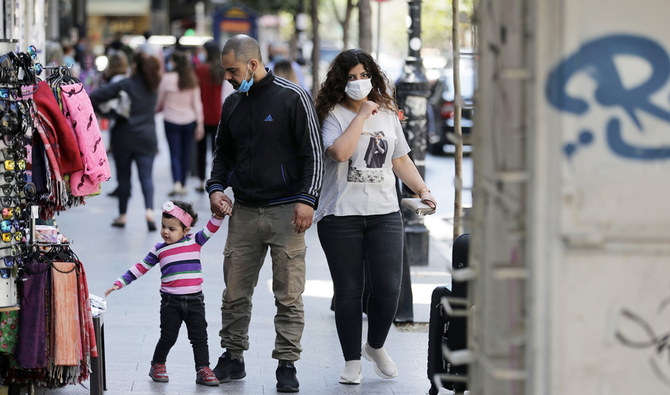 "Despite the negative results regarding the number of new infections with the novel coronavirus, the country will be opened on Monday," caretaker Health Minister Hamad Hasan announced on Friday. "I was waiting for more positive results to build on."
Hasan previously said that the lockdown would be extended if the numbers did not decline. However, the worsening economic conditions amid the current crisis forced the authorities to reopen the country after the failed closure.
In an interview with local media on Sunday, the official said that Lebanon was aiming to acquire COVID-19 vaccines by February. There are currently several candidate vaccines being tested around the world, with varying efficiency rates.
"We are heading toward a vaccine in February, and caution is required until that time," he said, adding that 70% of Lebanon had closed during the Nov. 14th-30th lockdown.
With the end of the lockdown, the authorities decided on Sunday to maintain a curfew with altered hours and to cancel the even and odd license plate traffic system.
As of the time of writing, Lebanon has 126,944 COVID-19 cases in total, 49,166 of which are active, in addition to 1,004 deaths and 76,774 total recoveries.
We have a dedicated coronavirus section where you can find the latest news/updates about the pandemic in Lebanon, inform yourself with WHO-verified resources, and track the number of cases in Lebanon in real-time. Click here.
---
Our team works tirelessly to ensure Lebanese people have a reliable alternative to the politically-backed media outlets with their heavily-funded and dangerous propaganda machines. We've been detained, faced nonstop cyber attacks, censorship, attempted kidnapping, physical intimidation, and frivolous lawsuits draining our resources. Financial support from our readers keeps us fighting on your behalf. If you are financially able, please consider supporting The961's work. Support The961. Make a contribution now.