Lebanon will host the Small Evolving Ski (SES) Nations Cup for men, women, and juniors, later in March.
The event will take place under the supervision of the International Ski Federation and the patronage of Lebanese Armed Forces Commander Gen. Joseph Aoun on March 19, 20, and 21.
As of the time of writing, the following countries have announced their participation in the championship in addition to Lebanon: Serbia, Argentina, Colombia, Venezuela, Ecuador, Mexico, Portugal, and Trinidad and Tobago.
Milan Bozic, President of the SES Ski Nations, will be attending the tournament, which will be held in The Cedars resort, Bcharre district.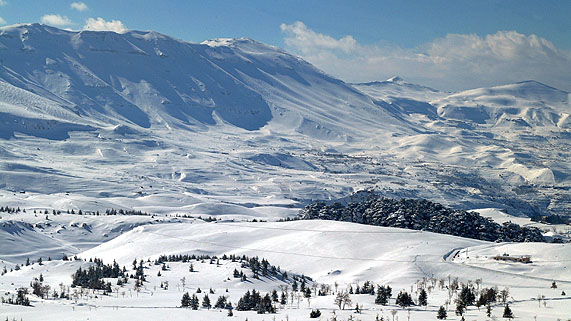 An opening ceremony was initially set to take place on March 19th, but it was canceled in accordance with social distancing rules. Instead, the championship will only involve the races and the final crowning.
The head of the Lebanese Ski Federation, Freddy Keyrouz, stated in a press release that the Federation has "made all arrangements and formed the working committees to hold the championship."
Keyrouz, who is also the mayor of Bcharre and the treasurer of the SES Nations, said that the delegations of the participating countries will arrive in Lebanon starting Wednesday, March 17th.
He also thanked Gen. Joseph Aoun for sponsoring the international tournament and "everyone who will contribute to its success."