The second indirect Lebanese-Israeli negotiation round was held in Naqoura, South Lebanon on Wednesday.
The session had recently been postponed, reportedly after the American delegation requested a delay in order to await the arrival of some technical equipment that the head of the delegation, Ambassador John Desrocher, needed in order to carry out his tasks.
Unlike the first one, which had a more superficial exploratory aspect and was focused on setting the rules of the negotiation, this session involved detailed technical discussions.
"Today's session is the first technical session," Laury Haytayan, a Lebanese energy expert, told AFP prior to the meeting, adding that "detailed discussions on demarcation should begin."
Lebanon's National News Agency reported that the members of the Lebanese delegation were seen carrying maps and documents showing the points of contention before the meeting commenced in Naqoura.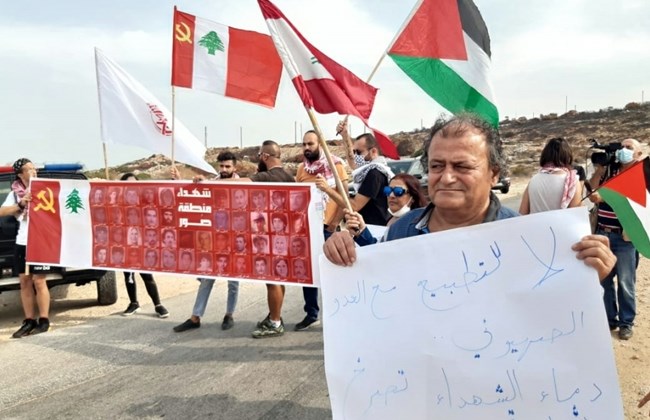 The delegation itself caused disagreement in Lebanon's political space prior to the first session, held earlier this month, due to it including 2 civilian experts, which Hezbollah and the Amal Movement opposed.
In preparation for the US-brokered meeting at the headquarters of the UNIFIL, the Lebanese Army had been tightening security measures in Naqoura and conducting patrols in coordination with UNIFIL forces.
Army and UNIFIL troops also blocked the road leading to the meeting site and prevented journalists from approaching it while helicopters patrolled overhead.
The third negotiation session is expected to take place on Thursday morning, October 29th.