On Saturday, March 7th, Prime Minister Hassan Diab infamously announced that Beirut was unable to honor its commitments to its creditors and to repay the 1.2 billion Eurobonds (debt securities issued in dollars).
The Prime Minister also announced the launch of a debt restructuring process.
Talks between Lebanon and its creditors are expected to start within two weeks, a source close to the case told Reuters on Sunday, March 8th, after the first default on debt in the country's history was announced.
Minister of Economy Raoul Nehmeh declared to the Al-Jadeed that "the negotiation process will last several months. If the intentions are good, the discussions will not go beyond nine months," he added.
According to Reuters, Minister Nehme said that "he did not yet have a sense of what choice investors would make […] whether to cooperate or to go legal."
But Lebanon is aiming, according to him, to restructure its debt "once and for all."
"We are proposing to them to work hand-in-hand to find a solution, which is always better than litigation," Nehme said.
Reuters also reported on Saturday that several Lebanese creditors are trying to regroup and could formalize their regrouping in the coming days.
A government source told L'Orient le Jour that the Cabinet also plans to announce a default on Treasury bills (debt securities issued in pounds). Lebanon is in debt to the tune of 92 billion dollars or about 170% of its GDP.
In his only speech delivered the other day at the Grand Serail, Hassan Diab had also officially recognized for the first time that the foreign currency reserves of the Banque du Liban (BDL) "have reached a critical and dangerous level."
These foreign reserves were, for a long time, a reassurance of the state for the reimbursement of Eurobonds.
The Lebanese Prime Minister has said that the debt restructuring will be part of a large bailout package aimed at saving more than $ 350 million a year.
He also pledged to carry out the reforms promised in 2018 at the Paris Conference (CEDRE) against $ 11.6 billion in grants and loans, which have still not been released.
At the request of the state, an IMF emergency mission was dispatched to Beirut last month, but no financial assistance from the institution has yet been announced.
Sunday, the Maronite patriarch, Bechara Al-Rai, called for "structural and sectoral reforms, in accordance with the promises of the previous government at the CEDRE conference."
He stressed on "starting with the electricity sector, the fight against corruption, better public management, and the independence of justice far from political interference."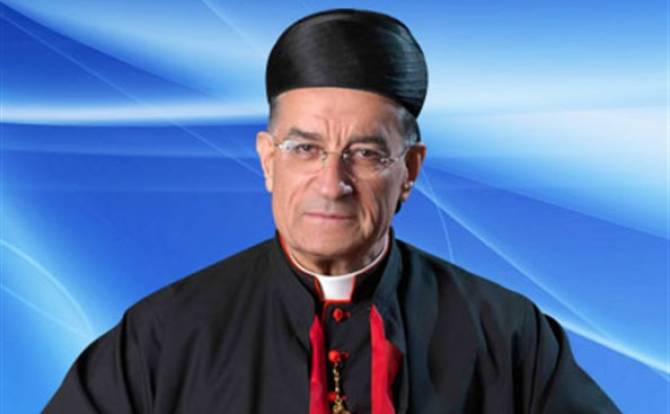 In its Editorial on Sunday, Annahar highlighted the "risks" to which Lebanon is exposed with its default; especially since the government has embarked on this path without the IMF, "a necessary international mediator who could have helped Lebanon and provided it with cover vis-à-vis creditors."
Referring to the threat of legal proceedings, the daily indicates that Lebanon must find a "consensus" with its creditors concerning the negotiations on the restructuring of the debt.
---
Our team works tirelessly to ensure Lebanese people have a reliable alternative to the politically-backed media outlets with their heavily-funded and dangerous propaganda machines. We've been detained, faced nonstop cyber attacks, censorship, attempted kidnapping, physical intimidation, and frivolous lawsuits draining our resources. Financial support from our readers keeps us fighting on your behalf. If you are financially able, please consider supporting The961's work. Support The961. Make a contribution now.