A new edition of the 100,000 Lebanese pound banknote will be released into the market next week, the Lebanese central bank announced on Thursday.
In a statement, the Banque du Liban (BDL) said that the new banknote design comes in commemoration of the centenary of the establishment of Greater Lebanon, which was marked 3 months ago.
The new bill is identical in size to the one currently in circulation but has a brand new design with green being its predominant color.
At the center of its front side, the banknote has an illustration of Nejmeh Square, the location of the Lebanese Parliament in Central Beirut, with an illustration of the historic Monastery of Saint John Marcus in Jbeil printed to its left.
The right half has a transparent polymer window with a cedar tree at its center, printed with a special kind of ink, according to the statement.
The backside, on the other hand, bears pictures of the Rock of Raouche and a Phoenician ship.
The bill, made of polymer, incorporates traditional and new safety features that include projecting marks that have a rough texture, parallel horizontal lines, in addition to Cinema technology, which "brings the banknote to life" with 3D movement effects.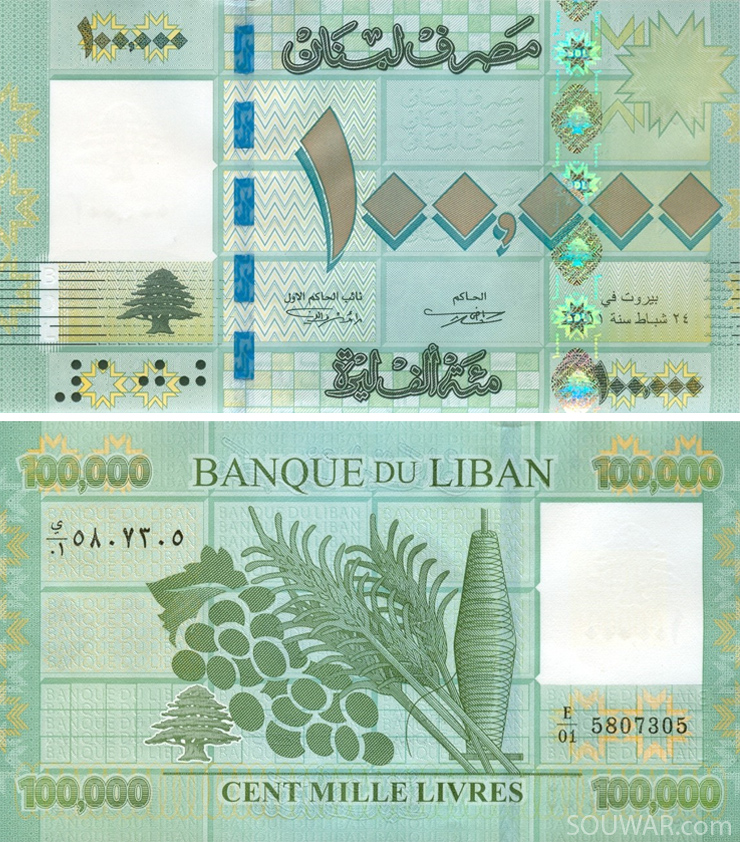 The new edition of the banknote was printed on September 1st – the date of the centenary – and its copies will begin circulation in the local market on Monday, December 7th.