On Monday, Caretaker Minister of Public Health, Firas Al-Abiad, officially announced a new COVID wave in Lebanon.
The news was revealed in a statement by the Ministry of Public Health.
The minister stated that "Lebanon like many other countries is witnessing a new COVID wave, and there's a big increase in cases."
However, Dr. Abiad reassured that he still doesn't plan on returning to lockdowns in light of the economic state of the country, as long as the situation in the hospitals is still under control.
Precautionary and protective measures were advised as well as getting vaccinated and taking the 4th dose.
On June 24th, 2412 new cases and 3 new deaths were reported on the COVID-19 surveillance sheet.
The increase in COVID cases started a few weeks ago when the minister warned about the new wave.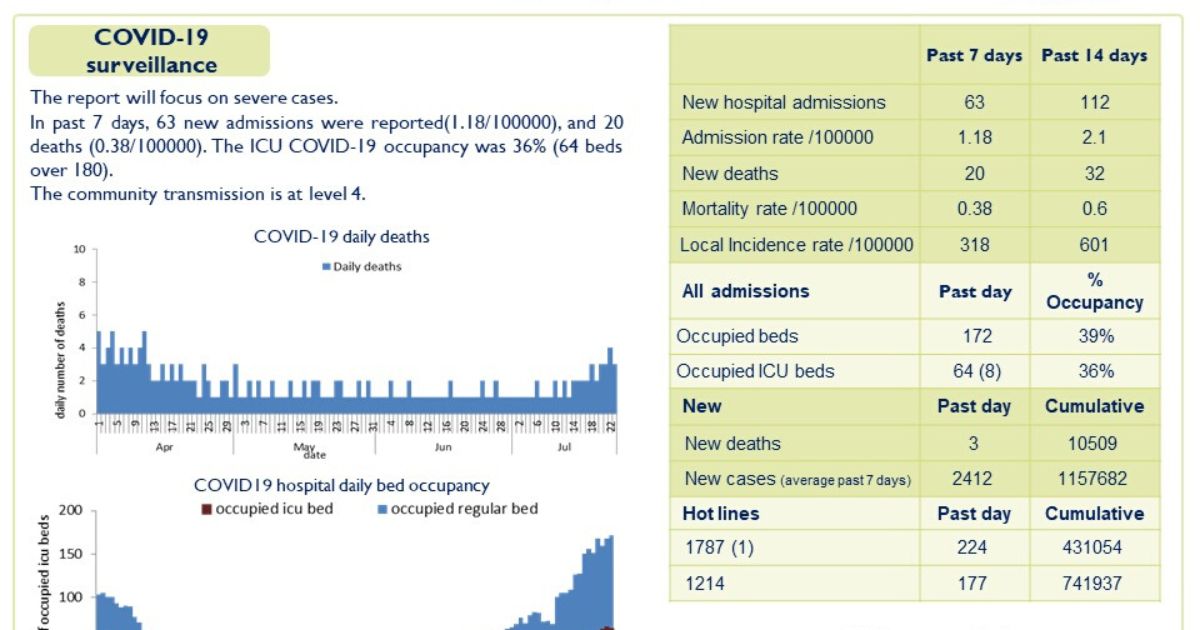 Related: Here's An Explanation To The New Rise In Covid Cases In Lebanon