In response to the explosion on August 4th, Lebanese-Americans in coordination with a Dearborn-based foundation and several non-profits prompted to work towards delivering immediate support to the people of Beirut.
A Lebanon Relief Project was launched by Lebanese-American philanthropists, the Ghassan and Manal Saab Foundation, and the American Task Force on Lebanon (ATFL).
The project is being implemented with the support of experienced NGOs like Anera, Afya Foundation, and Direct Relief, as well as the U.S Department of State, and the American Embassy in Beirut.
Under the coordination of ATFL, the initiative was able to airlift urgent medical supplies and equipment to Beirut.
In addition, donations are made possible through the Center for Arab American Philanthropy's (CAAP) Disaster Relief Fund based in Dearborn, Michigan.
"We are utilizing the Center for Arab American Philanthropy's ("CAAP") platform to fundraise solely for the procurement, collection, shipment, and distribution of medical supplies, surgical supplies, and personal protective equipment for Lebanese hospitals in need," says the Lebanese Relief Project on its website.  
So far, the joint initiative has been able to help airlift over $20 million worth of medical supplies to Beirut through two shipments. 
The first was sent on August 23rd and it delivered almost $13 million in urgent medical supplies. The second, on September 29th, delivered $6 million worth of additional supplies.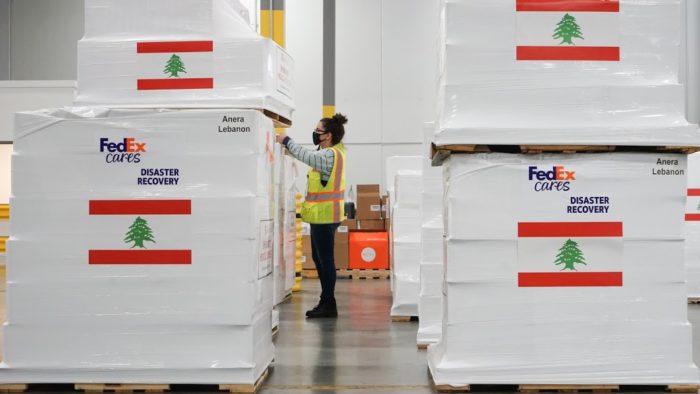 Moving forth, all donations to the Disaster Relief Fund will continue to go towards securing and airlifting essential items to Beirut during its time of need.