In the 1960s, the United States and Russia were competing for space supremacy. Meanwhile, a small group of Lebanese students was developing the first rockets in the Middle East.
It all began when Haigazian University hired Manoug Manougian to teach mathematics and physics. The main event at that time was the competition between the United States and Russia.
Manougian took that as an opportunity to spark the interest of his students in rocket science while teaching them about the relation between math, science and engineering.
Six students eventually became interested in this project, and this is how the Haigazian College Rocket Society (HCRS) was born.
They faced hardships: there was a lack of funding and learning how to build rockets from scratch was difficult. However, they built a rocket that was ready to launch into the Lebanese sky.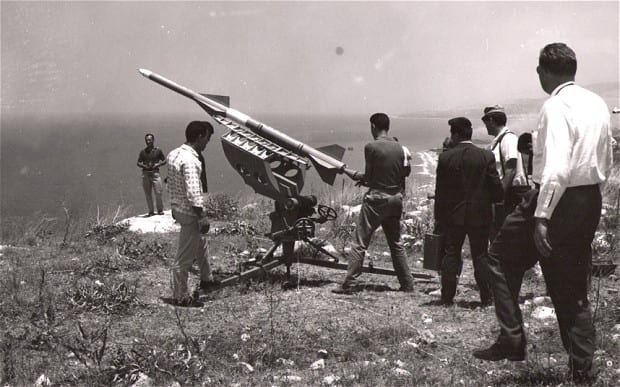 After several experiments and trials which were supervised by Captain Youssef Wehbe, the group constructed a two-stage rocket, called HCRS-2 that had a range of about 10 miles.
In the presence of government officials, diplomats and media entities, HCRS-2 was launched successfully into the Mediterranean Sea. In fact, it was the first rocket launched in the Middle East.
Later, the name of the club was changed to Lebanese Rocket Society (LRS). Cedar 2-B and Cedar 2-C were the next 2 rockets that were launched. Manougian chose the word Cedar to name the rockets because the cedar is the symbol of Lebanon as well as the symbol of freedom and peace.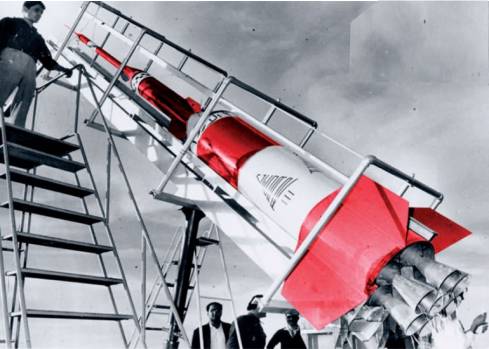 With the joint efforts of the LRS and the Lebanese military, Cedar-3 was developed. It was launched on the Lebanese Independence Day in 1962.
Many other rockets were also developed. The last one was Cedar-10, which was produced by the Lebanese army. By taking into consideration the political tension in the region, the French, British and American governments advised Lebanon to end this project.
The Lebanese Rocket Society, the strange tale of the Lebanese space race
Thanks to a documentary by Joana Hadjithomas and Khalil Joreige, we have more insight into this program.
The documentary, which is called The Lebanese Rocket Society, tells us all about the attempt of Lebanon to embark on a journey that could have led them to space.
One of the rockets can be found today outside Haigazian University's entrance on Hamra Street.