Lebanon can take exceptional measures to allow more time for subsidies on basic goods, caretaker Prime Minister Hassan Diab said on Tuesday.
In an interview with Reuters, caretaker PM Diab said Lebanon can ration $2 billion in reserves for subsidies to stretch them for 6 more months, as the economic situation and living conditions continue to deteriorate in the absence of reformative action.
Interestingly, Diab said that he only learned about the existence of $2 billion in foreign reserves left for subsidies through recent remarks on TV by Central Bank Governor Riad Salameh.
In an interview with Al-Hurra last week, Salameh said that it is the government's responsibility to ration imports, adding: "There must be certain approaches in order for us to continue, and we have more than $2 billion that can be used."
Strangely, Salameh didn't communicate that crucial fact that affects all Lebanon's population to the government.
"I had asked him several times. Nothing official was received," Diab said about Salameh, noting that the declared amount was higher than anticipated and that it would be enough to last 6 months, "if we apply rationing."
As to what comes after that, the official, who had resigned in the aftermath of the Beirut Port explosion, said he hoped for an agreement on a plan to cut subsidy spending while supporting the poor to manifest by February.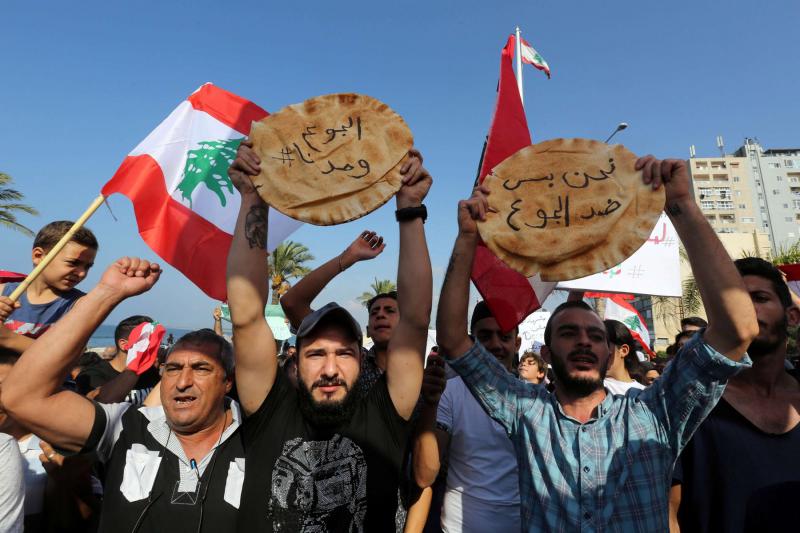 Last week, the Cabinet sent Parliament a report with 4 scenarios for replacing subsidies with ration cards for more than 2.5 million people in the country, Diab said.
The report included the option of canceling subsidies on fuel and wheat, keeping flour supported, in order to provide a monthly sum of $165 to families.
Notably, the report also cited a need to ask for aid from donor states, "because 2021 will be a tough year."