On Tuesday, Lebanese President Michel Aoun met with U.S. Ambassador Dorothy Shea to express Lebanon's keenness on continuing "friendly and cooperative relations with the United States after the inauguration of President Joe Biden."
During the meeting, Aoun announced Lebanon's readiness to restart maritime borders demarcation negotiations with Israel based on the proposals presented in previous meetings.
The U.S.-mediated border negotiations, which started in October, went sour in December due to complications related to Lebanon's new demands for an additional 1,430 square kilometers.
The Jewish state has blamed Lebanon for changing its position in talks and warned that it would lead to a dead-end.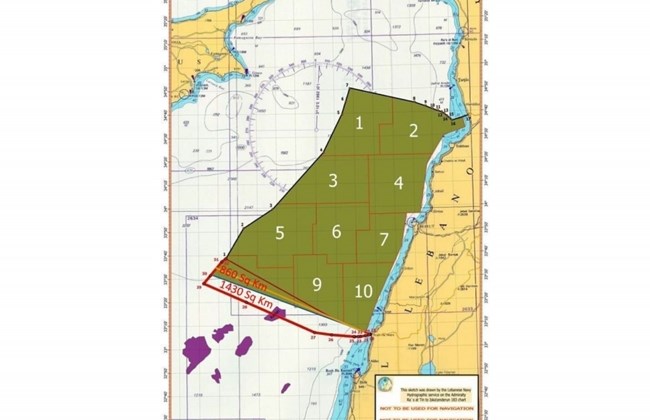 If Lebanon does not become flexible in its current stance and demands, it is unlikely that the negotiations would resume nor open the opportunity for gas exploration in the region.
Meanwhile, and in spite of Israel's alleged readiness for smooth negotiations, it hasn't restrained itself from regularly violating Lebanon's space and land, the latest of which just occurred with Israeli military vehicles crossing the Blue Line into Lebanon.