While Saudi Arabia's trade relations have escalated to an import ban, Lebanon falls into further trouble with its already worsening economy.
The ban came as a reaction to political reasons after the minister of media and information, George Kardahi, allegedly "insulted" the kingdom in a television interview, triggering the Lebanon-Gulf Crisis.
Lebanon is estimated to lose out on $250m in revenues if this decision is not overturned.
The latest figures highlight that Saudi Arabia accounted for 6.92% of Lebanon's exports in 2019, worth $282m according to the Observatory of Economic Complexity (0EC), with goods ranging from Lebanese fruits, vegetables, processed foods, and jewelry.
The UAE also accounted for 15.2% of Lebanon's exports, worth $619m, and Kuwait 5.74%, worth $234m in 2019, according to the OEDC.
Saudi Arabia is a major and crucial export market for Lebanese agriculture and food producers, with tonnes of fruits and vegetables sold to the kingdom every year, according to the Bekaa Farmers Association.
The president of the Union of Importers and Exporters of vegetables and fruit, Naeem Khalil is currently looking for alternative countries that have their doorway open for Lebanese products.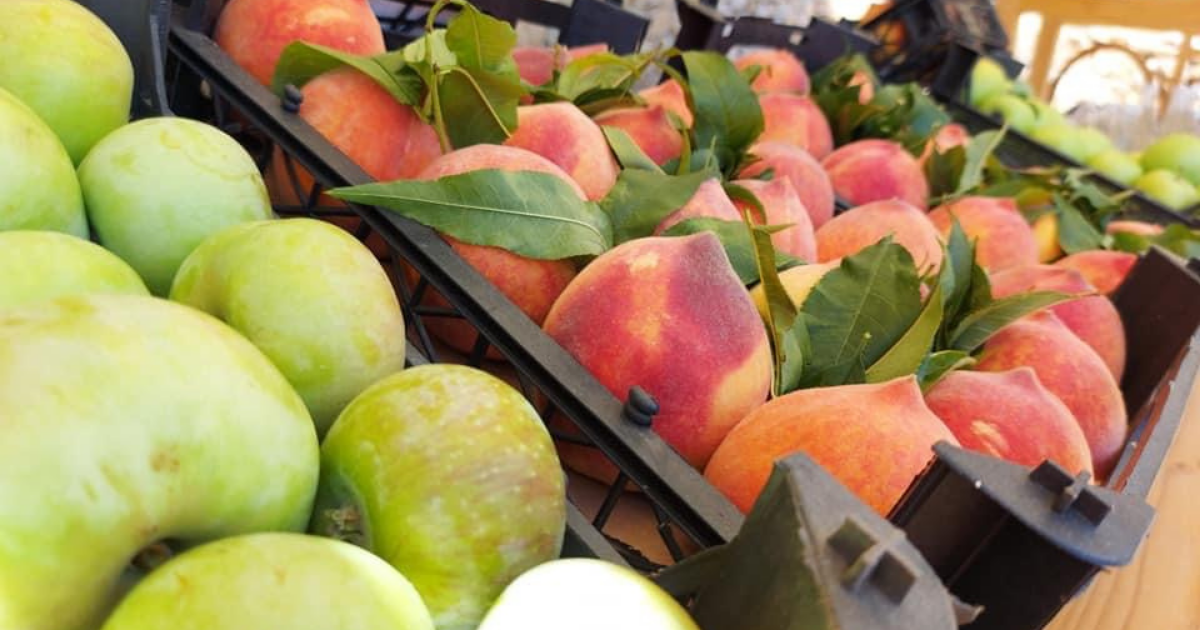 Lebanese exporters have diverted their attention to countries like Iraq, Jordan, and Egypt.
In a statement, Naeem Khalil said: "We must, as exporters, explore these new markets and if there are certain obstacles, they can be addressed by the official authorities."
"Gulf markets are the best, and therefore relations should return to normal," he added.
Lebanon's agricultural produce does not meet the requirements of the European Union (EU) standards and regulations, therefore exporters will not be able to shift products to EU markets.
As for Iraq, despite the importance of its market, the cost of shipping is one of the main obstacles, including the payment of traffic fees in Syria as Iraqi authorities do not allow Lebanese trucks to enter their territory.
This means an increase in the cost of transporting products from the border into Iraq by Iraqi trucks is imposed.
In a statement, Antoine Howayek, President of Lebanese Farmers Association, said: " We are already seeing the agriculture sector suffering, the price of citrus fruits has dropped locally, especially in the absence of the Saudi Market, which imported about 17,000 tons."
Lebanon needs to trade 80,000 tons of apples and Jordan only imports about 1,000 tons, and if the amount is raised to 2,000 tons, it is still low, according to Howayek.
"While the Algerian market is a new market, we do not know yet what products we can import, whether we can ship them and at what price," Howayek said.
According to Naeem Khalil, head of Lebanon's fruit and vegetable exporters, "potatoes are the traditional market in the Gulf countries, especially in Saudi Arabia and in the United Arab Emirates. However, it is difficult to export potatoes to Egypt, Iraq, or Jordan because they are self-sufficient."
It is believed that prior to the ban from Saudi Arabia, exports were expected to double by 2022.
"While grapes, although their main market is Saudi Arabia and the Gulf, can be exported to Iraq, Egypt, and Jordan, and thus be partially a compensation for our loss to the Gulf market," Khalil noted.
Some experts now fear that Kuwait, Bahrain, and the UAE will follow Saudi Arabia's decision and implement similar import bans on products exported from Lebanon.