On this day in 1945, near the end of World War II, Lebanon declared war on Nazi Germany and Imperial Japan.
Lebanon had been an independent state for a little over a year when, on February 27th, 1945, it officially entered the war against Germany and Japan, both of which were depleted and on the verge of falling.
Around that time, Berlin had suffered the heaviest air raid of the entire war when more than 2,000 tons of bombs were dropped on the city by 1,500 American bombers.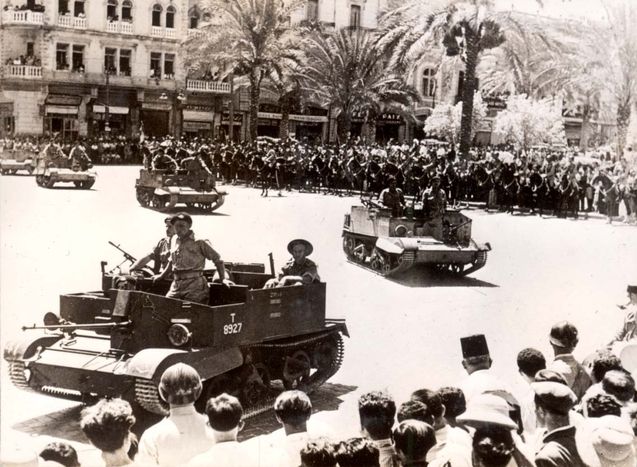 Lebanon's declaration of war also came around a week after 30,000 U.S. Marines stormed the island of Iwo Jima, marking the beginning of one of the deadliest battles of the Pacific war.
After having suffered from the devastating effects of the war, including the Allies' blockade, the skyrocketing food and fuel prices, and the air raids, the Lebanese were, as was the rest of the world, eagerly anticipating the end.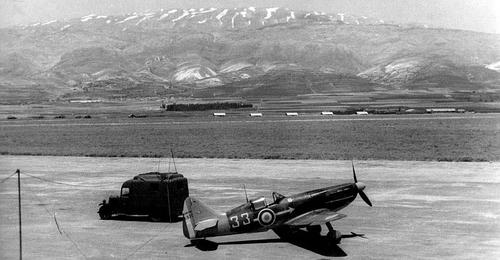 The Soviet Union's recurrent victories against Axis powers were particularly welcomed by the "Society of Friends of the Soviet Union in Lebanon," which, on February 23rd of the same year, held a big celebration of Red Army Day.
The anticipation finally turned to joy when news reached Lebanon that the Red Army had captured Berlin, in May 1945.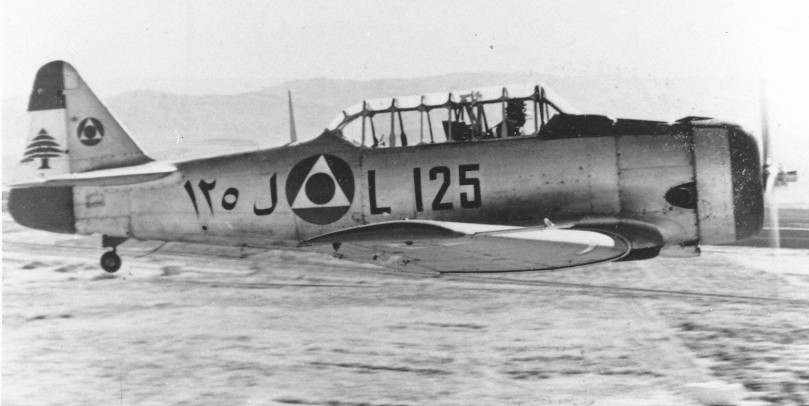 Many neighborhoods and streets in Beirut and other areas were filled with ecstatic citizens who came together to celebrate the news, waving torches and flags, throwing perfume and flowers into the air, and chanting national songs.
The Lebanese celebrations were also said to have been joined by some Allied soldiers as the end of the biggest and deadliest war in history felt closer than ever.