Coronavirus is indeed changing the Lebanese lifestyle, with no little resistance from the people.
On one of the many stairs leading up from the Beirut neighborhood of Mar Mikhael, groups of friends are sipping beers after being thrown out of the pubs next door by police as part of Coronavirus preventive measures.
The neighborhood, usually taken over by customers of the numerous drinking establishments, currently rings hollow along with other major spots across the country. 
Despite the decision of the Minister of Tourism, Ramzi Moucharrafiyeh, on Monday to close the pubs until March 15th, people are still out and about. Many are finding it hard to change their 'Lebanese lifestyle' even if temporarily.
Owner of Lost Hotel, told L'Orient-le-Jour in an interview: "The minister has clarified his decision, which is the right one, and has removed any doubts that one might have: only pubs must close to avoid groups of people too close."
"But, the application is made by the police without a good understanding of the ministerial decision. The closure decisions are a bit haphazard and are made in plain sight of the establishment," he said.
The truth of the matter is that the entire tourism industry has taken a major blow.
And, with the currently vague measures being taken, restaurants, coffee shops, and other venues with more of a "particular approach" are not sure if they are concerned with this closure.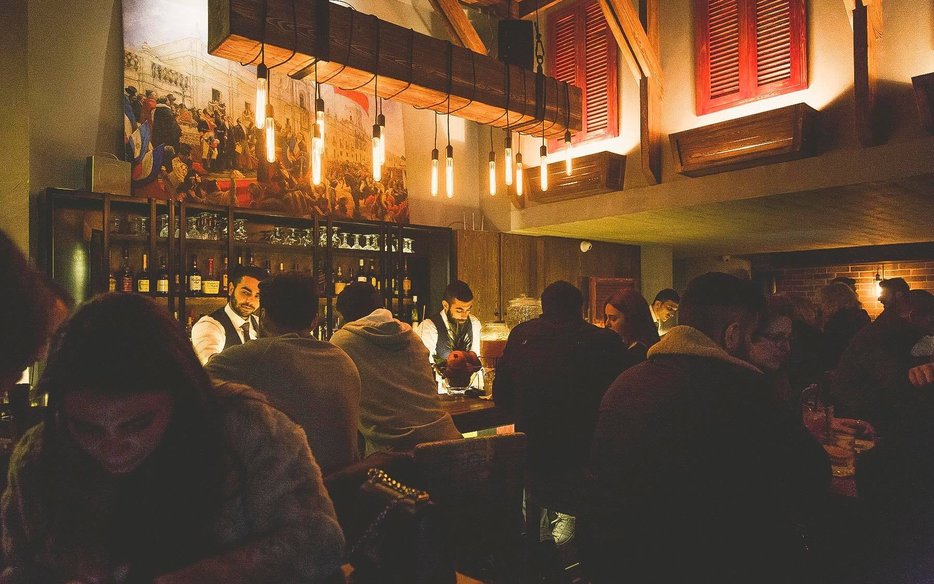 Tony Ramy, President of the Union of Owners of Restaurants, Cafes, and Nightclubs told the media:
"This decision will obviously have an impact on the whole country. The Coronavirus crisis is catastrophic for the tourism sector, in Lebanon as in other countries." 
On Wednesday, Ramy announced that restaurants across Lebanon will close their doors "until further notice" to fight the epidemic, adding that home delivery services to restaurants will continue to operate. 
It is still a difficult blow on the general public this weekend, and sadly one that is necessary even if customers have the threat of the virus in mind, washing their hands regularly with hydroalcoholic gel, and the staff of venues taking precautionary measures.
As a staff member of Snoobar restaurant in Dekweneh puts it: "The situation has changed today and the Coronavirus is a real threat, so the government has made the right decision."