Majida El-Roumi stands as one of the greatest Lebanese personalities and not only for her mesmerizing voice and touching songs.
Majida has blessed the ears and hearts of people all across the Middle East and beyond for many years and has been honored at the highest level numerous times, in Lebanon and by foreign countries.
#1 She was singing since she could remember
Her journey began long before she participated in Studio El-Fan in 1974, but it was that TV talent show that made her widely known.
In fact, she began singing as early as 5 years old, when she sang "Miladak" (a song referring to the birth of Jesus Christ) on her brother's birthday.
#2 Her father was a famous music composer
Majida El Roumi was the daughter of Halim El-Roumi, who worked with many singers at his time. But it wasn't he who encouraged her singing career until he saw how well she performed in Studio El-Fan.
#3 She grew up listening to the music of legends
While growing up, she listened to Fairouz, Umm Kulthum, Wadih El Safi, Mohammed Abdel Wahad, and more. She was inspired by them and loved to sing their music.
#4 She is a graduate of the Lebanese University
Majida graduated with a BA in Arabic Literature. It's not a surprise- she's quite poetic.
#5 She released her first single in 1975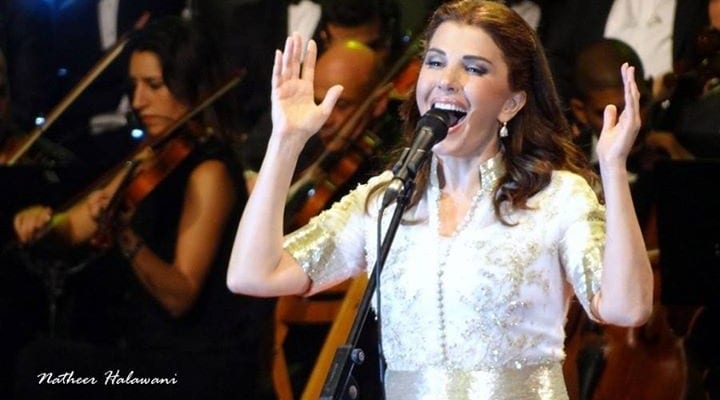 Simultaneously with the Lebanese Civil War, her first single "Am Behlamak" (a song of a dream of Lebanon) went viral. It was in collaboration with Lebanese poet Said Akl and musician Elias Rahbani.
#6 She worked with many famous artists
From famous poets like Nizar Qabbani to famous singers like Kadim Al Sahir, Majida El Roumi surrounded herself with creative artists.
#7 She wrote the Arabic version of Charlie Chaplin's Eternally
"Bass Ellak Habibi" is the Arabic adaptation of "Eternally" from the 1952 Charlie Chaplain film Limelight.
#8 "She wandered between near-European pop and Middle Eastern pop"
This is what music reviewer Peter Watrous said about her when she performed at Hunter College (N.Y) in May 1989. She was accompanied by a 19-piece orchestra.
She ventured into international music, making Arabic adaptations of world-famous songs and compositions such as Suit for Jazz Orchestra No. 2.
#9 She serves as a UN Goodwill Ambassador
The Food and Agriculture Organization of the United Nations appointed her in 2001 as one of its goodwill ambassadors among dozens of other world celebrities, such as Celine Dion, Susan Sarandon, and Pierre Cardin.
#10 She's a proclaimed active humanitarian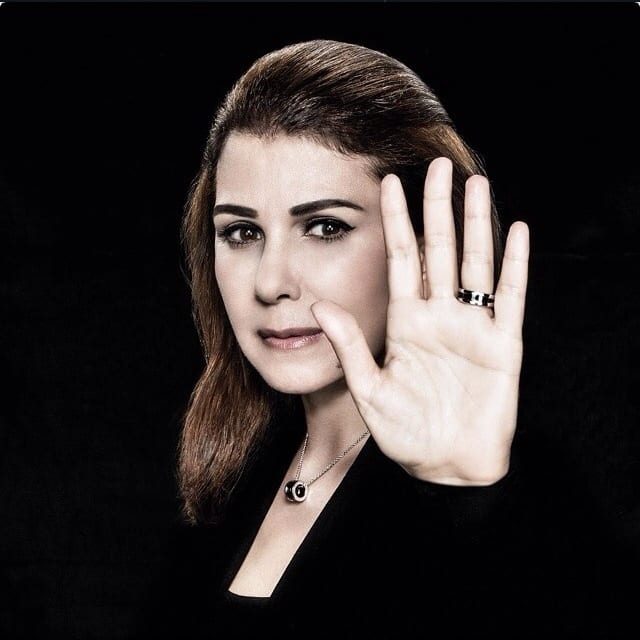 Majida was named the first Middle East Humanitarian Ambassador of the Bvlgari– Save The Children Partnership, during the celebration of Bvlgari's 130th anniversary in July 2014. The partnership programs generated millions for under-privileged children in 23 countries around the globe.
#11 She's been honored on more than one occasion
Since 1987, Majida El-Roumi has been honored over 22 times from various countries and entities.
The Spanish Ambassador in Lebanon awarded Majida the Order of Civil Merit. The French embassy in Lebanon honored her as an ambassador for peace and an "example of high nationalism". That's in addition to the following:
In Lebanon
The Golden Cedar (1988), The National Shield of Honor of the Cedars, Knight's Order (1994), and The National Shield of Honor of the Cedars – Order of Commodore (June 2011).
Honorary member of the Students' Scholarship Association at AUB (2005), Honorary President of the Lebanese Association for the prevention of osteoporosis (2007), Honorary Doctorate in Humanities from the Board of Trustees of AUB (2009), Honorary Doctorate in Humanities from Beirut Arab Universities (2009), Honoring from the Catholic Church in Lebanon (2010), and an Honorary Doctorate in Arts from The Lebanese University (2018), among other.
From Foreign Countries
The National Order of the work from the Presidency of Tunisia (1987), Shield from the French National Assembly (1993), "Algerian citizenship" Certificate (1997), The Médecins Sans Frontières Shield, France (1999), Order of Merit from Egypt's Journalists Syndicate (2000), Shield of Honor for FAO Ambassador (2001), Honoring Shield from Queen Noor of Jordan (2002).
The National Shield of Honor, Order of Merit of Officer's Grade, Côte d'Ivoire (2003), The Shield of Honor, Syria (2004), The Algerian Shield of Culture and Information and The Gold Medal (2005), The National Shield of Honor, Morocco, The National Order of Cultural Merit, Tunisia (2010), Ordre des Arts et des Lettres, Officer Grade, France (2013), The Golden Key of the city of Alexandria, Egypt (2014)
From the Diaspora:
Patent of Lebanese honor and gratitude by the Universal Association of Lebanese Worldwide in Belize, and the actual recognition of her efforts in the service of Lebanon, humanity, and Universal peace (2009).