For those in Lebanon who have ceased to believe in luck, or more precisely in financial luck, this might come as a shock, for a man just got literally lucky when his lotto number lit the dashboard, recording the biggest prize ever in Lebanese Lotto history.
The lucky man, a resident of Choueifat who has opted for his name to remain anonymous, won 20,294,024,576.- LBP on Thursday, September 15th.
That's a handsome amount of over 20 billion LBP that has certainly made someone very happy!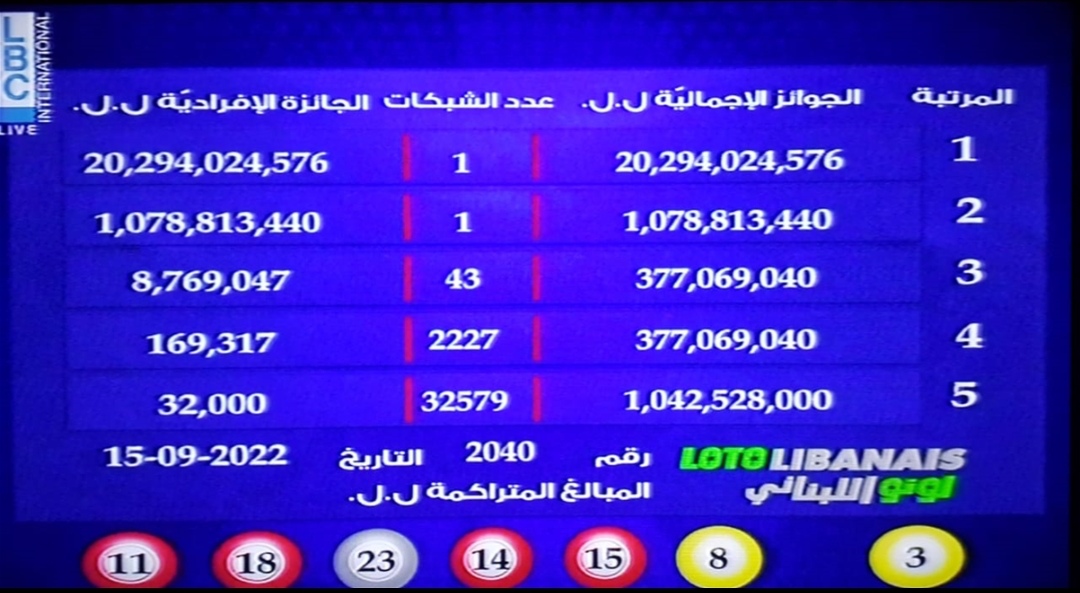 To participate in the Lebanese Loto, one needs to choose 6 numbers between 1 and 42 and an additional number as a bonus if wishing to increase the chance to win.
The lucky number that just made history was 11,18,23,14,15,8 and the complementary number was 3.
It is to note that the Lebanese Lotto drawings are held twice a week on Monday and Thursday.