Maronite patriarch Beshara al-Rahi addressed on Sunday the Lebanese government and the banks in favor of the Lebanese people. He warned them to stop "tampering with Lebanon's fate" and stressed that the church "will not allow its downfall".
The Maronite patriarch has, throughout the revolution, used his position of authority to admonish the political establishment and call them out for their role in the downfall of the country.
In his Sunday's sermon, he spoke of the Church's role in the foundation of Lebanon's banking sectors, saying:
"It is a must to remind that the free financial and economic system – of which the banking sector is a key part, and in which the Lebanese stash their lifelong savings – is a pillar of the pillars of the Lebanese entity. which was established by the venerable patriarch Elias Hoayek 100 years ago."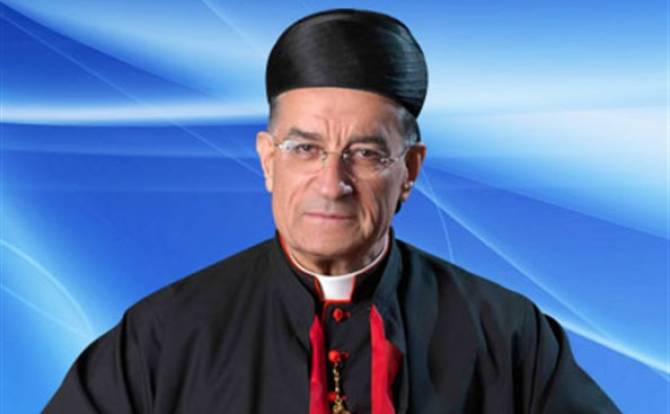 He urged the government to not jeopardize the system and the livelihood of the Lebanese people.
"Beware of harming it and beware of jeopardizing the future of the Lebanese through attacking it, because the reason (behind the financial crisis) is found in another place," he stressed.
Patriarch Al-Rahi emphasized the importance of protecting the economic system because it is the foundation of Lebanon.
He lamented that Lebanon has lost the trust of investors because of the economic policies that were implemented.
He asked the Lebanese government to "make the necessary reforms in the sectors, according to the promises that were made during the previous government's agreement with CEDRE, starting by improving the electrical sector, fighting corruption and mismanagement, and freeing the judiciary from political influence."
He stressed: "We remind that free economy is at the heart of the constitution, but the church wants it to have a social dimension that guarantees justice, solidarity, and the human's dignity and rights."
He emphasized that the banking sector is a big part of the financial system and that it must be protected as it is the source of many people's livelihoods.
He warned against attacking this sector because of its role in the lives of the Lebanese.
Attacking that sector is "threatening the future of the Lebanese people," he said, "because the reason is elsewhere, and it is the government's duty to address the causes immediately and without delay and punish those who manipulated the national currency."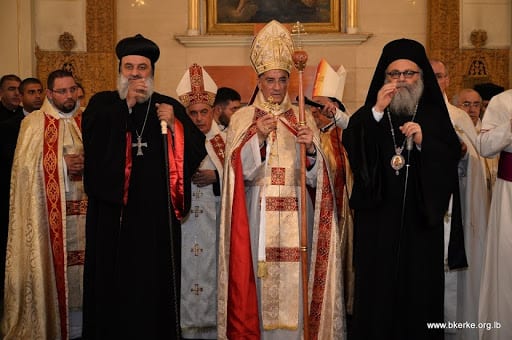 He called on the officials and all sects to join forces to build our internal unity, "for the survival of Lebanon, which is threatened by its money, economy, reputation, and trust in the state."
He maintained that this requires "loyalty to Lebanon above all considerations."
"He who underestimated its dignity underestimated his self-dignity, be it through the media or by corrupt performance. The dignity of Lebanon and its best is the dignity of every citizen and his/her best," he said.