Georges Hobeika's Ready-to-Wear collection for Fall and Winter 2022-2023 is a bright and colorful display of stunning designs, as two galaxies collide to form bright and chaotic aftermath.
Martian Breeze, dazzled by the big planets of space, is inspired by the 1960s glamour and chicness with futuristic elements and well-fitted silhouettes.
The collection has psychedelic details where glamour meets marvelous embroidery, chic intricacies, and daring cuts, highlighting the spatial and celestial-like popping colors.
Hobeika went all the way with whimsical features of big feathers, gloves, funky long earrings, and geometrical details to reflect fierce femininity and masculinity.
His designs are an array of pantsuits, tunics, and capes that, according to the designer, echo the blazing comets in the sky.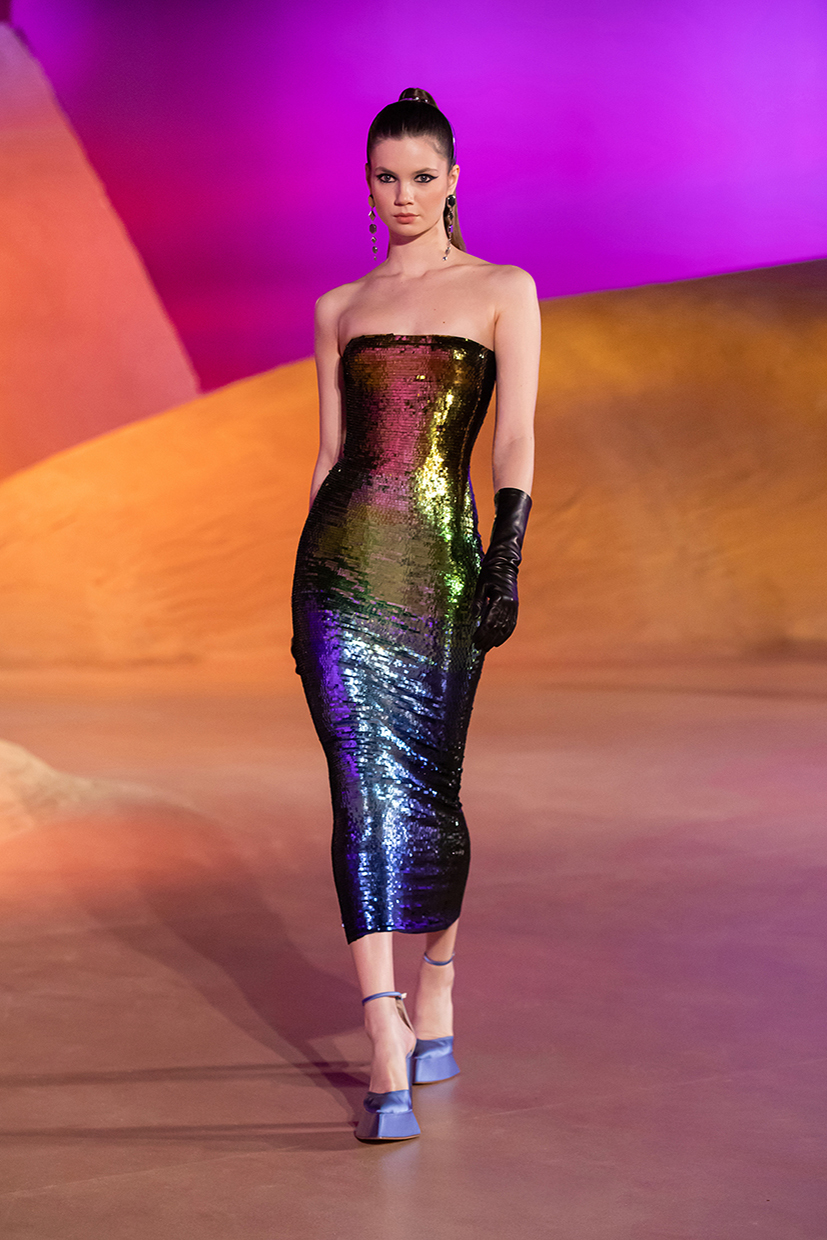 Check the whole colorful collection: