Perfect love casts out fear.

1 John 18:4
With limited rights – and surely fewer rights than men – women in Lebanon can find it difficult to find a support system, especially when they are subject to domestic violence and have no way out.
That's where humanitarian organizations like the Community of Maryam & Martha (CMM) come in to fill the void and secure their safety along with their children.
Founded under the patronage of the Maronite Diocesan Patriarchal Vicariate of Sarba – Lebanon, Maryam & Martha is dedicated to promoting human rights and protecting and supporting every woman facing violence or isolation.
It works relentlessy to defend the dignity of women and seeks to ultimately build a civilization of love.
Operating under their motto "perfect love casts out fear" and without discrimination of nationality or religion, the NGO provides a welcoming refuge for women victims of gender-based violence, shelters and supports abandoned women and even those with children, as well as offers a safe haven for underage girls at risk of the streets.
Maryam & Martha also takes in babies found on doorsteps and cares for them, registers them, and helps find healthy homes for them through adoption.
Most importantly, the NGO focuses on giving its members/residents vital personal and professional life skills that will help them reintegrate into society, and gain strength and independence as well as self-worth and dignity.
Between 2000 and 2019, Maryam & Martha has sheltered almost 1050 women and nearly 500 children.
In the Beirut explosion, two of its members were directly impacted by the blast at their place of work and other members had relatives who were injured in the tragedy.
The organization has been offering psychological and emotional support as well as group therapy to help them overcome the trauma.
Despite its important role in saving so many women and children, and providing them a second chance in life, this outstanding organization has been struggling to keep up. The ongoing economic crisis has also hit it hard.
To top it, since the end of 2019, the Ministry of Social Affairs has not been able to transfer any amount of money to the organization that is home to many.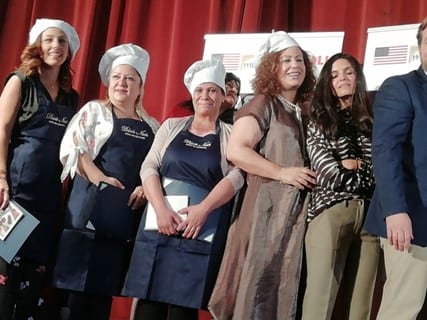 The only way it has been able to continue supporting its members is by accepting small individuals donations, being helped by volunteers, and receiving food donations from local NGOs, the president of Maryam & Martha told The961.
Now, they need more support than ever for:
the daily running cost of the shelter(s)
human resources such as specialized trainers
recreational programs
personal needs such as food, clothes, hygiene kits
educational support for school tuitions, books, stationery, and transportation
financial support for medical follow-ups, medication, consultations, etc
To find out how you can help, you may email the NGO or visit their website here.